Dear Velocity Community
By Mallory – 23 December 2021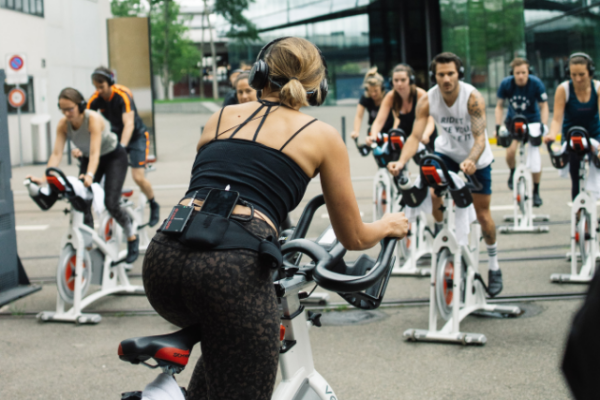 Dear Velocity,
I'm going to give it to you straight. I thought 2021 was going to be far better than 2020. Didn't you, too? I guess many of us were proven wrong. Very wrong.
But in the darkest of skies, we see the most stars. And there were many bright spots this year despite the never-ending challenges (and never-ending regulation changes). Here are a few of my favorite bright spots:
Velocity Live launched in early January and to date has served many of you over 11,000 workouts. At home, traveling or not able to come to the studio, the 350+ online workouts continue to grow to give our community flexibility while staying connected.
Studio Bikes donated. The response and donations from members receiving a free studio bike during the lockdown and closure December to April was touching. We wish we had had more bikes to give one to every community member.
Outdoor Bootcamps. Doing what we could to stay active, the outdoor bootcamps were special moments to safely connect, just 1 coach and 4 participants, outside in the cold Winter months.
Outdoor Rides. Early Spring we saw the community eager to get back on the bike as we launched outdoor rides at Studio West, Studio Zug and a pop-up location Lakeside.
Giving Back. Velocity looked for ways for us all to give-back to familiar and new causes, from GiveIndia to Movember to Dressember.
Veloloco II. Giving us all a much needed emotional lift, the 2nd epic Veloloco event at Kaufleuten Club hosted 4 rides each with 65 bikes and Live DJs. The celebration was phenomenal.
New Coaches. We added 8 coaches to the team:  Michelle, Sanders, Livia, Andreas, Ainsley, Stephanie M., Jasmin and Silvia!
New Managers. We welcomed two new Studio Managers:  Francesca R. for Zug and Lynn for West!
In the spirit of Velocity, we try to see the opportunities that lie within the challenges. Time and time again, I was amazed by the strength of our Velocity team and how they never failed to rise to the occasion, no matter what crazy idea we wanted to try next.
To each of you that make up our community, I continue to be humbled and forever appreciative. I'm deeply touched by how much you care about each other. You are the inspiration for everything we do. Without your support, Velocity wouldn't be able to exist and persist as it does.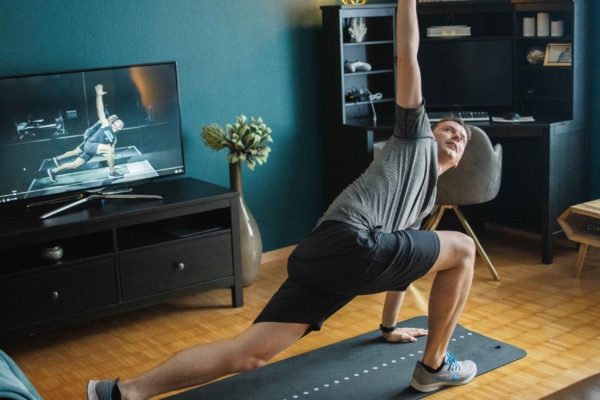 I sincerely hope that Velocity has been able to play a meaningful role in your life and served as a source of positivity during this extraordinary time. The pandemic has been hard on Velocity, but even harder for others, and perhaps this includes you or someone you know. The actions we take to stop the spread of COVID-19 are extremely important, but they don't come without sacrifice.
Velocity aims to be a place to better the body and mind; not only this, but also be a place where one can connect with others. Of the many lessons we've learned from the lockdowns, the value of a human connection is appreciated as truly priceless. I've always wanted connections but never realized how much I need them. More than just a great workout, I see now just how much more Velocity can offer. I hope you see it, too.
Often, the Velocity team wishes we could do more. If you have any ideas on how we can stay more connected while acting responsibly, please share.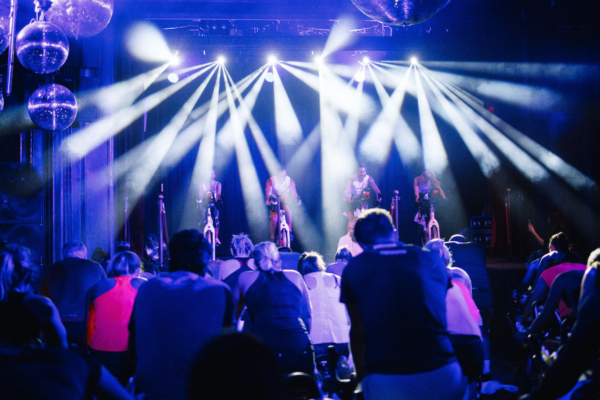 As a small business owner, I am happy to report that this year Velocity had no layoffs as a result of the pandemic. We did not lower base pay and we did not increase prices. We recognize that this year has been especially challenging for freelance workers, including many fitness coaches, and for those who work in the most impacted industries. This is why, again this year, if you or someone you know is unable to easily afford a subscription to Velocity Live and would benefit from our at-home workouts, send us an email to orders@velocity-live.com with the details and we'll pass along a code for a free subscription.
I am forever grateful for your continued support of Velocity. We couldn't do it without you. Let's keep supporting each other, be kind, be safe, be healthy…and let's make the most of 2022!
Mal