Healthy Lunch Delivery in Zurich
by Mal – Saturday, 21. April 2018
Recently, there's been a boom of healthy lunch options that can be delivered straight to your home, office or fitness center in Zürich. We at Velocity have our favorites, and decided to share them with you here. Perhaps you'd like to have a meal delivered to Velocity after your next class!
And with that, here's our top 4…
MASSGEKOCHT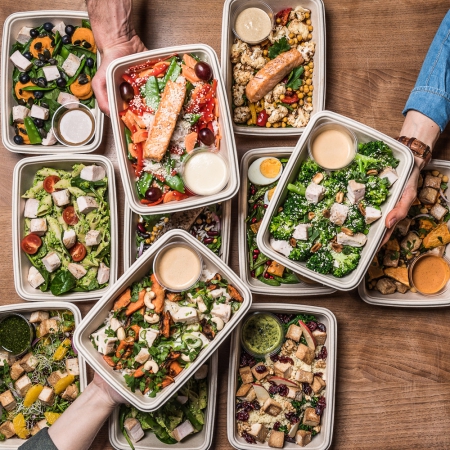 Massgekocht. is a healthy food delivery in the city of Zurich and the surrounding area (Altstetten, Schlieren, Wallisellen, Kloten, Dübendorf). Each week they have 3 options available depending on your hunger and caloric needs. Just last week, the concept opened restaurant "massgekocht" at Limmatstrasse 275, 8005 Zürich. In the restaurant there are three additional fixed menus and hot meals, which are also calculated and cooked according to your fitness goals.
Who is behind made-to-measure cooking?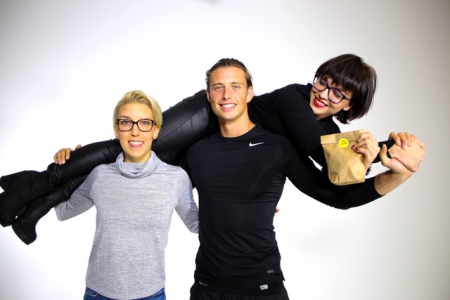 The super trio! Two young communication students, Arbela and Ramona and nutritionist Chris (Chris is roommates with Velocity Instructor Alessandra Giunta). They met during studies in Zurich and became very good friends. The idea for the company "made to measure" was part of their studies at the Hochschule für Wirtschaft Zürich (HWZ). "What belongs together comes together." In a random exchange, their ideas automatically attracted each other and resulted in the Trio massgekocht. With tailor-made cooking they turn their hobby and passion into a profession.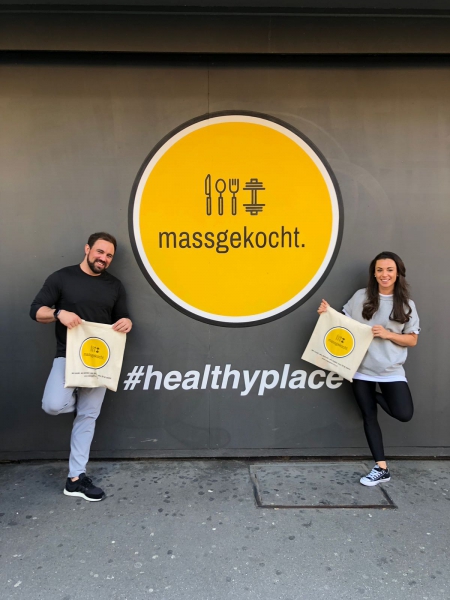 Order daily until 10:00am by creating an account here:  https://massgekocht.ch/login
Get the menus between 11:00 and 12:15 on the same day.
VEGANVELO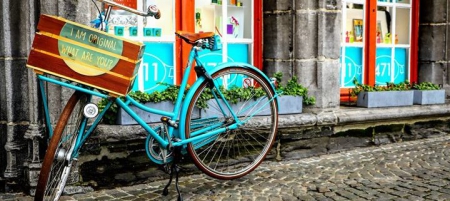 We had to giggle when we first read Vegan Velo's website, so here it is for you to read it yourself:
"Well, we could try and dribble something out about how vegan and pure we are, possibly make it sound like it started just after the forced breast feeding. We could write floaty sentences about how we always shared a passion for clean eating, and how our spotless souls makes us hover over any challenge that crosses our path. But honestly speaking, that would be horseradish.
Frankly speaking, we've consumed our share of nicotine, alcohol and red meat. We've spend a fair amount of time in the bubble thinking that the only true culinary satisfaction is flipped once on the barbecue and served with a creamy sauce.
So, now we've started Vegan Velo and you might think that we've finally fully embraced the vegan lifestyle. Probably we now ended up on the beeline taking us straight to some some nutty niacin drenched nirvana. Nah, sorry to disappoint you again.
However, we did learn a few things along the way:
You feel h*ll of a lot better when eating nutritious food
Well composed vegan food is very, very, very, very nutritious
That's it actually, but it always looks better with three bullet points
You, just like us, will run into tricky situations and unhealthy temptations. We won't judge you. And we hope you won't judge us. But we promise that we will make it as easy as we can for you to choose nutritious vegan food.
Every well rounded and worked through text finishes with a solid cliche sounding conclusion. It's now time for ours; Nutritious vegan food is good for you. It's good for everyone. Because it's also good for the planet."
Something cool to add: right now Vegan Velo is partnered with Roots & Friends, so you can order your favorite Roots Juice or Bowl right to your doorstep.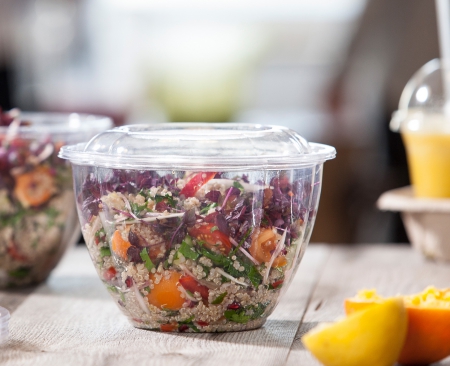 Order before 10:00 on http://www.veganvelo.ch/ and on the same day and they deliver between 11:30-12:30 by Velo on weekdays.
At the first delivery you pay a refundable 10.- depo for the metal food container.
They deliver to all of Zürich City and they charge 5.- per delivery address, minimum order of 20.-
NOSH POTS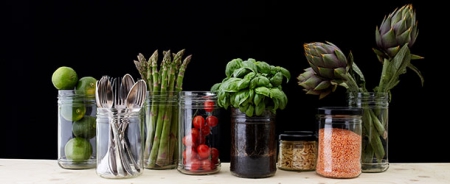 "Sane food for smart people" is Nosh Pot's slogan. When you order online, they deliver fresh meals, made daily delivered to a fridge in your pick-up location or to your delivery address. Nosh-Pots is a quick and healthy solution to refuel your body. They re-use the glass Pots, therefore they charge a deposit of CHF 2.00 each Pot. Used pots can be returned to any pick-up location and your deposit will be credited to your shopping basket the following day. Nosh Pots are salads in a jar, and are meant to be ate cold. A dressing is included inside the Pot and can be added if desired, close the jar and shake well to mix. Every ingredient including macronutrients are listed in the details section of each meal.
Nosh-Pots was founded by Ralf Schmitz, an avid crossfitter and health-nut, combining two of his greatest passions: sports and food. In his previous job as a Managing Director of a design company, Ralf experienced the struggle of eating well and working out after a busy day at work all too well. His ambition is to solve this dilemma by delivering healthy meals to gyms and sports facilities.
Ralf's' brother Claudio is a professional chef and has been Head of Kitchen in ***** Hotels such as the Dolder Grand, Zurich and the Mandarin Oriental, Macau. Claudio still works in the food industry and acts as a culinary advisor to his brother Ralf.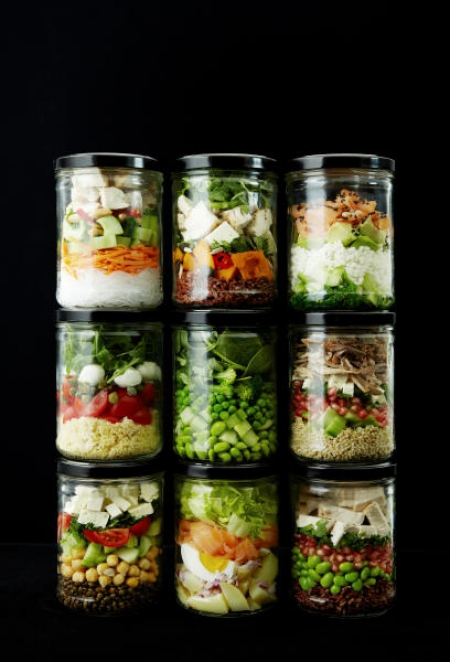 Orders have to be submitted online, payment by credit card or postcard, here: https://www.nosh-pots.ch/shop.html
If you place your oder by 10.00 pm they can deliver the following day (12.00 latest).
Several meals can be ordered for different days at different pick-up locations.
Every Thursday at 10.00 pm, you will be notified of the meals for the following week, ready to be ordered.
LUNCH CLUB
Lunch Club is the new kid in town.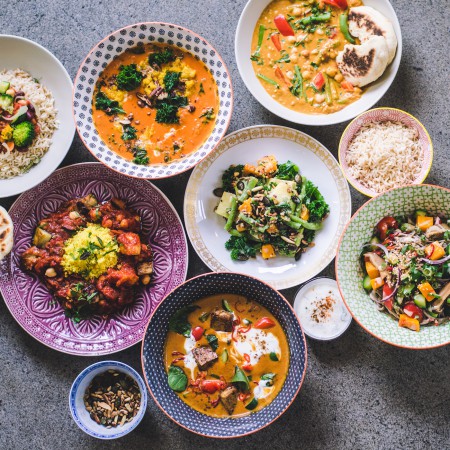 Lunchclub delivers a weekly menu every Tuesday and Wednesday. They also offer catering, which is individually tailored to your wishes. Their food is always healthy and vegetarian, whether as lunch, appetizers or in any other form.
They are a team of three people: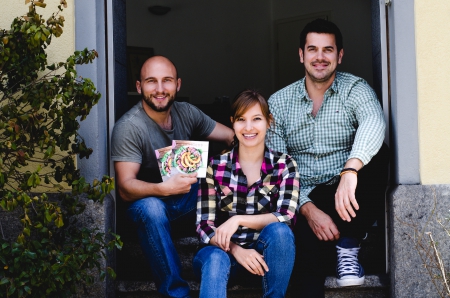 Christof founded Lunchclub two years ago. He thinks it is important that there are healthy alternatives to sandwiches and the like. Today he plans the delivery routes, delivers and organizes the catering.
Orfeo always stands in the kitchen for you on Tuesdays and Wednesdays after he has bought the ingredients for the lunches. He also plans the menus and snacks for the catering and is also a courier.
The last one in the group is Tanja, who is currently doing an internship at a lunch club. She takes care of Facebook and Instagram, the homepage, takes pictures, brings you your lunches and helps where someone is needed.
If you want to order regularly and easily, they will send you an SMS with their menu once a week. You can then order lunch by replying to the SMS. You can unsubscribe at any time. Or you can simply order online. You can order by 10.30am on Tuesday or Wednesday for same-day delivery of your lunches here: http://www.lunchclub.ch/smsbestellung/