How to help victims of the earthquakes in Turkey and Syria

By Anna – 11 February 2023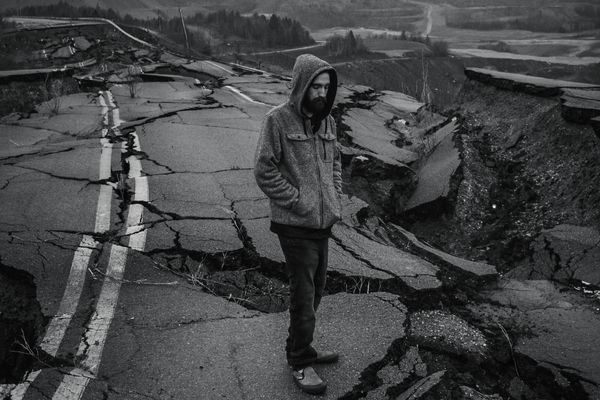 A humanitarian catastrophe of unimaginable proportions has been sparked by the magnitude 7.8 earthquake and its aftershocks.
The rescue and recovery efforts in Syria and Turkey are underway after the most powerful earthquake to strike the region in almost a century killed thousands of people, left thousands more injured, and buried thousands of homes.
If you too are wondering how you can help, below you'll find a few suggestions. 
Velocity will also be hosting 3 charity rides this week to help those affected by the earthquakes at the Turkish-Syrian border. All of the proceeds of these rides will be donated to the International Rescue Committee to provide emergency services to families in Turkey and Syria. 
Donate
Funds are desperately needed and donations are the quickest way to make an immediate difference. Supporting humanitarian organizations allows them to react quickly and provide essential items, such as household kits, hygiene and medical supplies to those in need. 
Before you donate, do your research. 
It's important to check the reputation of your chosen organization. To make it easier, we compiled a list of the most well known organizations that make a difference.
In northwest Syria, Save the Children is working closely with partner organizations to assess the extent of the damage and provide children with the support they urgently need.
In Turkey, Save the Children has a team in place that will work in close coordination with local authorities and other stakeholders to support the national emergency response in the region. The child rights organization plans to support affected communities with winter supplies and emergency equipment, including blankets and winter clothing.
The IRC has more than 1,000 staff in Syria that are providing lifesaving health care and protection services along with other emergency support.
They are launching an integrated response to affected populations across both Turkey and Syria. This includes the provision of immediate cash, basic items, such as blankets and towels, and hygiene supplies like soap, toothbrushes and feminine products. They support essential health services in earthquake affected areas, and set up safe spaces for affected women and children.
UNICEF, said it is in Syria and prioritizing water, sanitation, hygiene and nutrition, and also focusing on helping unaccompanied children locate their families. In Turkey, their efforts are currently focused on search and rescue. UNICEF is coordinating with the Government, and the Disaster and Emergency Management Presidency on the emerging needs linked to the wider humanitarian response. Support will include hygiene kits, blankets, and winter clothes.
Doctors Without Borders/Médecins Sans Frontières (MSF) teams are already working in northwestern Syria and have mobilized with local partners to respond to the increasing needs in the area. MSF also has a team in Gaziantep, Turkey, near the epicenter of the first quake.
MSF provides immediate support to 23 health facilities by donating emergency medical kits and supporting them with medical staff to reinforce their teams.