Instructor Spotlight: Kostas
by Sabine  – Monday, 28 October 2019
1.Hi Kostas, and welcome to the Veloburn Team! First the usual question about how come you are here ? What brought you to Zurich and what is your experience so far with the Swiss people here?
I moved to Zurich in January 2006 to pursue a PhD in ETH Zurich. After studying civil engineering in Thessaloniki, Greece, I wanted to experience new cultures. The decision to come here was in fact gradual, since I had already spent 3 months in Zurich for a training program in 2005, and could already imagine myself spending more time in this city. Despite the Greek mentality largely differing from the Swiss way of thinking, I found myself easily adapting to life in Zurich, which is in any case a funnel of international cultures. As a nature enthusiast and a fan of active living, I find Switzerland a unique place to live in!
2.What is your personal fitness background – besides spinning?
I have been training since the age of 10 and have practiced a number of sports. I used to play basketball for more than 10 years here in Zurich, and further enjoy wakeboarding, skiing, mountain biking. My lasted endeavor is kitesurfing! I hold a certification for indoor fitness training regimes such as TRX, personal training and HIIT, which also form part my daily fitness routine.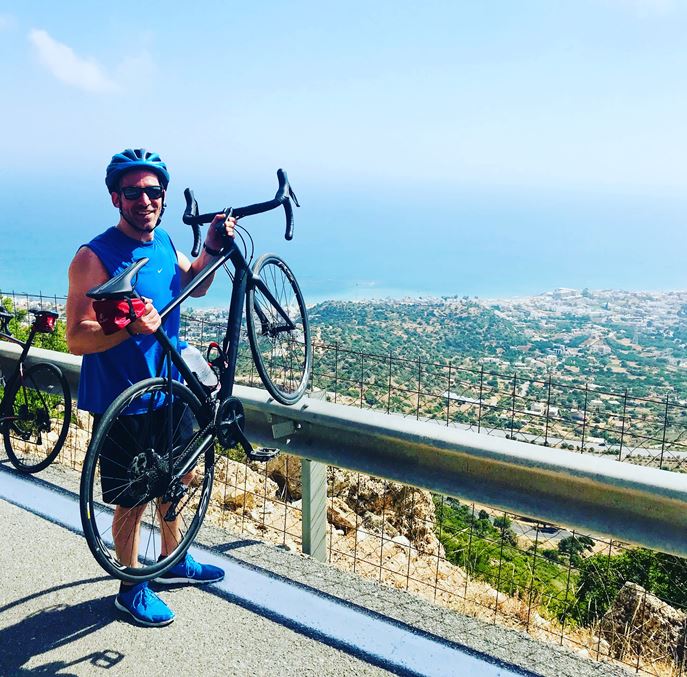 3.How did you first find Velocity?
Since I have been working as a trainer in Switzerland for more than 5 years, it would be hard to miss the hype about Velocity, which essentially introduced Zurich to a new spinning culture.
4.What made you want to become an instructor
During the years of my academic studies at ETH Zurich, I frequented the fitness courses delivered on campus. My daily exposure to a diverse offering of fitness programs left me thirsty for more exposure to the world of fitness. After award of my doctoral degree in 2014, I decided to pursue this new goal. I obtained certifications as a fitness instructor in group classes and in personal training, and started to work timidly in different fitness studios. Ever since, I have never stopped teaching, and see this as a great opportunity to express myself.
5.Is there something you have learned about yourself in the process of becoming an instructor?
What I have learned about myself is really mirrored in my interaction with others. There is a feeling of fulfillment in motivating others to reach their individual goals and to start believing in their strength and potential.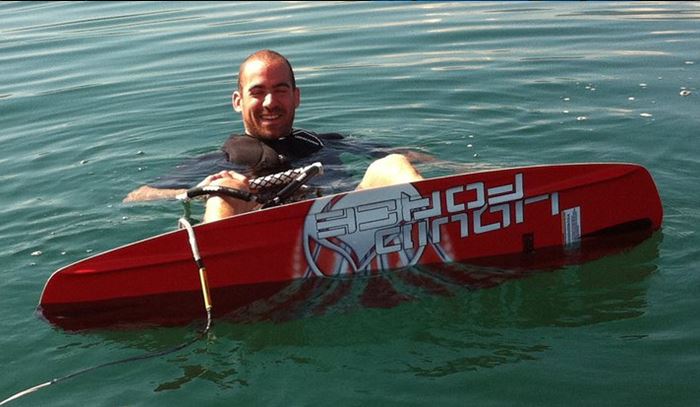 6.What do you want your riders to experience in your class?
My priority is for everyone to have fun during the 50 minutes of each class and to release their minds from daily accumulated stress. I find that good music and a solidly structured program are essential tools to this end. The smile of gratification on the spinners' faces when leaving my class is the best kind of reward.
7.Your passions, besides spinning, tell us a little bit about them!
Apart from practicing indoor and outdoor sports, my biggest passion is the sea! Whenever I have time, I cannot resist spending time in Greece for precious moments by the Mediterranean sea with friends and family.