Meet the New Burn Coaches
by Lona – Friday, 3. July 2020
In April we invited a handful of motivated fitness trainers to audition for our Veloburn Academy. We received many applications and rode through hours of auditions from the most promising applicants – but in the end, only two made the cut.
Francesca R. and Franziska are two big personalities who demonstrated time and time again during the academy that they have the will power and determination that it takes. Not only did they grow and step out of their own comfort zones, but they proved that they could motivate and inspire every rider in the room to push the limits and take it to the next level as well.
Francesca R.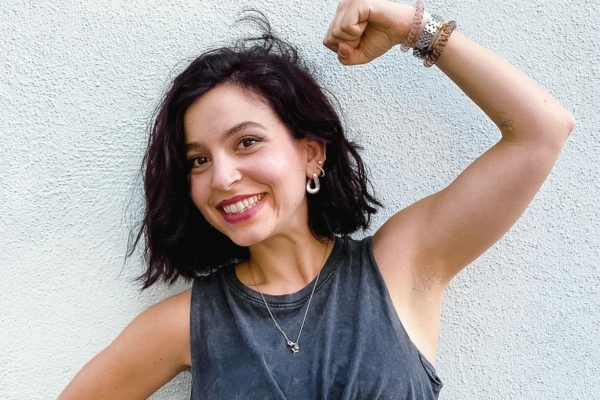 Francesa is originally from Italy, born and bred in Roma. She moved to Zurich to pursue a Ph.D. in 2012 and now works as a Post-Doc researcher in the field of applied physics (nerd alert!). She has always been athletic, practicing gymnastics and dance as a kid, as well as yoga and weight lifting later on in her life. But, it wasn't until she discovered Velocity that she fell completely in love with indoor cycling.
Q: Why did you decide to become a Veloburn coach? 
A: The Burn class is not only a work-out, it's an "experience". The combination of music, atmosphere, and, of course, the incredible instructors, captivated me from the very start. You are faced with your own performance, you cannot hide from it, and this pushes you to do better. Plus, you get a sweaty release of endorphins, surrounded by like-minded people that are pushing their limits too. The energy is intense!
I don't want to sound cheesy, but I truly believe that as a fitness trainer you can tap into a person's soul and motivate them to become the best version of themselves. If someone enters the room having a bad day, and after 50 minutes leaves with a smile – how amazing is that? From the very first class, I knew I wanted to be able to make people feel as strong and empowered as the instructors made me feel when I was taking the class.
Q: What would you say to someone trying Veloburn for the first time?
A: I am aware that Veloburn can be a bit intimidating, especially if you have your metrics up on the leaderboard. But remember that nobody is judging you for your performance. Just keep on showing up with consistency and, I promise, soon you will see those numbers skyrocket!
Q: What music style can people expect in your classes?
A: Hip Hop, Grime, Punk Rock… and some guilty pleasure too (Britney Spears, anyone?)
Q: What was the most challenging part of the Veloburn audition?
A: It was nerve-wracking to be on the podium and hear my own (probably VERY high-pitched) voice with the mic for the first time. But everyone was so supportive from the very beginning. I couldn't ask for a nicer team to be part of!
Franziska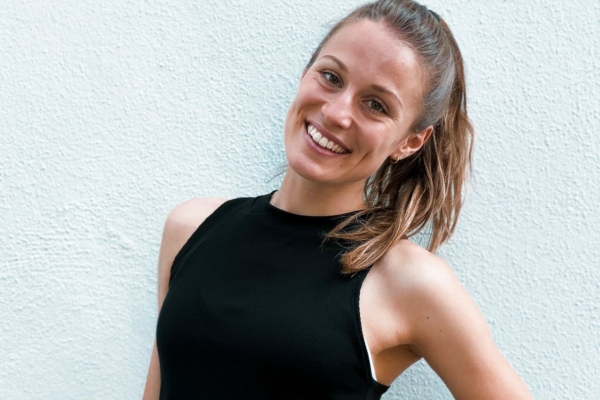 Since moving to Zurich from Luzern, Franziska's interest in health, physiology, and nutrition has grown steadily. She loves all kinds of sports and is always open to trying something new – from getting seriously sweaty in a fitness studio to recharging outside in nature. She started her career as a fitness trainer at Keiser Training, creating personal training programs for her clients there. Later, after an unfortunate knee injury, she was forced to explore new ways of moving her own body. This lead her to discover the world of indoor cycling at Velocity, and eventually, sign up for the Veloburn Academy and become an indoor cycling coach herself. In her Veloburn classes, she wants to create a high energy space where you can leave your daily grind behind to focus on just you and your body. She wants you to challenge your body, challenge your mind and leave the class feeling renewed and loaded with endorphins!  
Q: Why did you decide to become a Veloburn coach?
A: Because it burns! I love the high level of energy in the room. The coach leads you as a team through the journey, the leaderboard activates a sense of competition within your inner self, the lights and the music transform a workout into a unique experience… It is an all-round epic way to improve your mental and physical endurance and strength.
I decided to become a burn instructor because it fulfills me to help people and make them feel better. By being a burn instructor I hope to be able to get to know and push people to their personal limits. I want to help people achieve what they strive for (or even more) & to make them feel proud, confident, and happy, both on and off the bike.
Q: What would you say to someone trying Veloburn for the first time?
A: Try to catch those numbers the instructor tells you but don't forget that it is your own workout. If you can go higher, push for it, if not, adjust it. No one will criticize you. Set your own targets, listen to your body, let the vibes drive you out of your comfort zone and the progress will come automatically!
Q: What music style can people expect in your classes?
A: Drum & Bass, Electronic, Trap, Pop, House 
Q: What was the most challenging part of the Veloburn audition?
A: To set the 'right' resistance; I always had either too much or too less resistance on. At times I nearly couldn't speak because I was breathing too hard! As it was the first time for me being at velocity, I was nervous as hell and it was a big challenge to bring these nerves (more or less) under control. 
Free Veloburn Community Classes This Week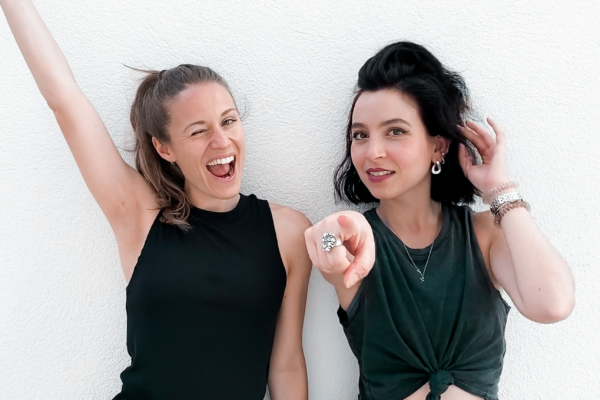 Francesca R. and Franziska will be teaching lots of classes this week – two of which will be community rides! That means you can join the class for free by emailing hello@velocityzug.com to reserve your spot. Joining community classes is an awesome way to get to know get know new coaches, so don't wait – take advantage of the opportunity!
Wednesday @ 19:30 PM
KICK-ASS 2000s TRACKS
W/ FRANCESCA
Saturday @ 10:00 AM
KICK-ASS SPRINTS
W/ FRANZISKA