Never Ride Alone

By Anna – 25 May 2022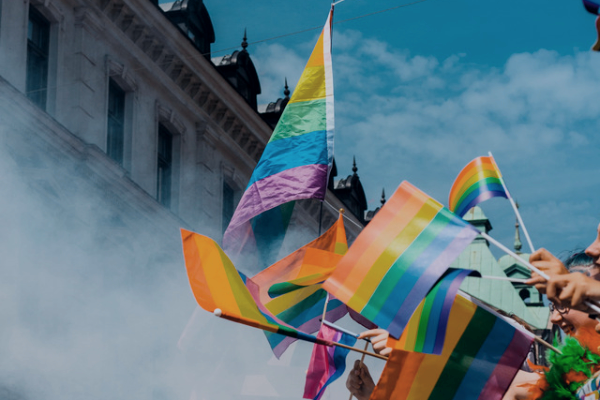 LGBTQIA+ Pride Month is held in June to commemorate the Stonewall riots of 1969 and to promote equality for the members of the LGBTQIA+ community. Patrons and supporters of the Stonewall Inn in New York City organized an uprising in June 1969 to protest the widespread police harassment and persecution of the LGBTQIA+ community. This act of rebellion marks the start of a campaign to repeal discriminatory laws and policies against LGBTQIA+ people.
Pride parades, picnics, parties, and concerts are now commonplace, and LGBTQIA+ Pride Month events draw millions of people from all over the world.
BUT WHY IS THIS CELEBRATION IMPORTANT?
The history of Pride has been shaped by trials and tribulations faced by the LGBTQIA+ community as well as the resilience of those who have bravely fought for equality to this day. Pride is a celebration of self-worth and dignity as well as a joyful proclamation of one's identity.
A COMMUNITY IS MORE THAN A PLACE
To many, the feeling of being a part of something is an emotional experience. It's the feeling of belonging, of mutual trust and understanding, of not being judged. It's not something that can be given, it must be lived. The LGBTQIA+ community has been deprived of feeling a part of many things, and it's time we give back. By creating those safe spaces, by inviting those who have been prosecuted just for their loved ones and their identity, we can give back to the community.
WORKING OUT HELPS YOU BOND
It's after a sweat-induced workout that you realize being vulnerable comes just a little easier. There is something special about working out and how it makes you lower your guard – this is exactly why those bonds tend to be stronger. Even if the friendship never leaves the studios – it's there, and you feel it every time you walk in.
VELOCITY'S PRIDE MONTH
By contributing to Pride Month with our workouts this year, we want to showcase to the LGBTQIA+ community that Velocity is a safe space, where you can celebrate the diversity of sex, gender identity, gender expression, sexual orientation, ability, skill, and cultural background or ethnicity.
There is a place for you at Velocity, exactly as you are.
Join our multiple celebrations throughout the month of June and help us show support for our LGBTQIA+ members.