Do You Have The Quarantine Blues?
by Leticia – 12. March 2021
Have you noticed that lately, you are feeling more irritable (I have), less hopeful (yep), detached (check), less motivated (YES), or less interested in what used to bring you joy (YEP!)? Do you just not recognize yourself, your thoughts, or your behaviors anymore? Welcome to the Quarantine Blues. No club I ever wanted to join, but nonetheless, here we are. If you are feeling stuck, bored, and alone, keep reading, maybe there will be a helpful hint from Velocity Coach and Counselor, Leticia Mora, to get you through this lockdown number two.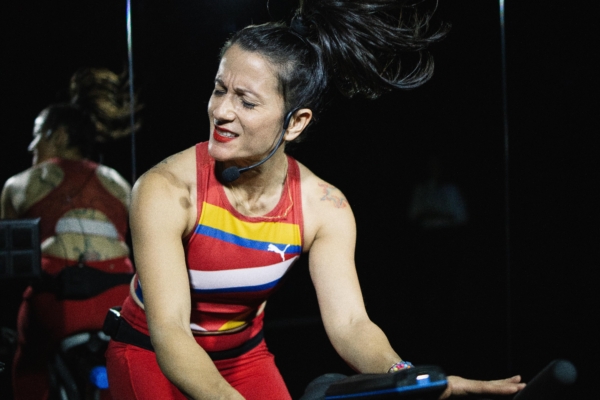 Honor your feelings. The emotions of sadness, boredom, anxiety, anger – these are ok to have, it doesn't mean there is something wrong with you. This has been a difficult year full of cancelled plans, disappointments, and loss. On top of that, our usual coping strategies have been eliminated when we need them the most. Instead of trying to push these feelings away or ask ourselves why we are having them, try just sitting with them. The emotions can be uncomfortable but they will pass. Time it. See how long the emotion lasts. It may surprise you how quickly emotions can wash over you and then dissipate. It's when we try to push them away that they become overwhelming. This isn't easy, and can be scary, but by doing so, it takes away the power they can have over us. When we can accept that these feelings are ok and have compassion for ourselves in this difficult time, these emotions will not be so overwhelming and encompassing.
You are not alone. Be honest with others about how you are feeling. I, myself, am struggling. I miss Velocity/sweaty gyms, over-crowded bars, and Street Parade. This isn't easy. I hear it from friends and clients as well.  If we acknowledge and normalize how we are suffering, we can stop the cycle of doing it alone. Just recognizing and remembering that we are all struggling can help stop us from going down that rabbit hole of negative self-talk.
Are you still "should"-ing yourself? Remember, if you tell yourself you should be feeling better or different than what you currently are, you are creating more pain for yourself. Just by replacing that should with would be preferable or would be better if you are removing the harshness and judgement of your current state.
Make a list of coping strategies or what brings joy to your life. When we are feeling down, we may forget that we actually can still do some things that make us feel better. So write it down.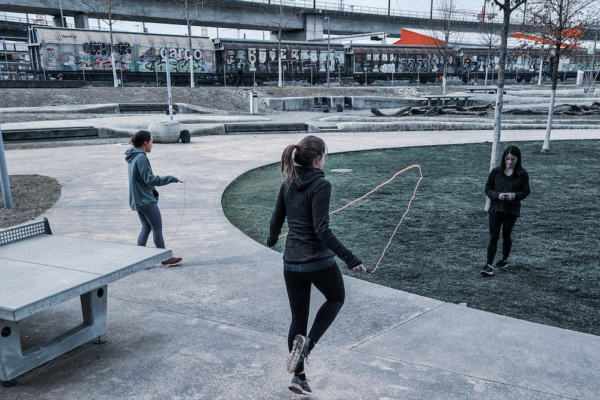 Be ok that you may not be as productive as you were pre-pandemic. Allow yourself the space and acceptance to be unproductive. Do the things that give you some comfort like eating ice cream on the couch every night, baking cookies, or reading that book again. Use this time to just do nothing. How hectic was life before? How hectic will it be when we return to the office, travel, and making all those social engagements? If you have nothing to do now and are not as productive, that is ok.
Not feeling so productive but want an easy hack anyways? Write out a detailed TO DO list of items you wouldn't normally put on it. Ate breakfast: CHECK, walked the dog: CHECK, took a shower: CHECK!!!! Bam! By the end of the day, your list is all checked off! That may just feel good.
Force yourself to socialize. Talk to someone. Call a friend. Visit a family member. Have a small dinner party. Go have a picnic in the park. Schedule it and then Just. Do. It. Even if you do not feel like it. Because we are feeling a bit more down than pre-pandemic, we may lose our motivation to socialize. But actually doing it will boost your mood and help you feel more connected.
Be active. Sounds easy, but I know, not always so easy in execution. However, just moving your body be it a walk, a run, or a workout has been proven to lift moods. Thankfully, those outdoor bootcamps and groups have increased to 15 people, so at least you can get into your favorite group, workout, AND socialize.
Seek professional help. If you think you could benefit from talking to a professional about what you are going through, then do it. I am available at https://morayou.com/ or check out other therapists here. But don't limit this professional help to just talk therapy. Explore other options. Massage, any spa treatment, TCM (Traditional Chinese Medicine) are all excellent ways to take care of yourself. You never know, you may just open up when that acupuncture begins and finally let it all out.

 
It is not a great time. Although there is no concrete endpoint, it is temporary. Yes, it seems to go on and on and is boring, but it will end. Not only is this situation temporary but so are those feelings. We won't be stuck at home forever. We won't be bored forever. There will be an end, we just have to wait it out. Remember, we've been here before, we will get through this again. Stronger together, Velocity, we got this.