Flu Fighting Soups & Immune Boosting Smoothies
by Betty – Friday, 24. January 2020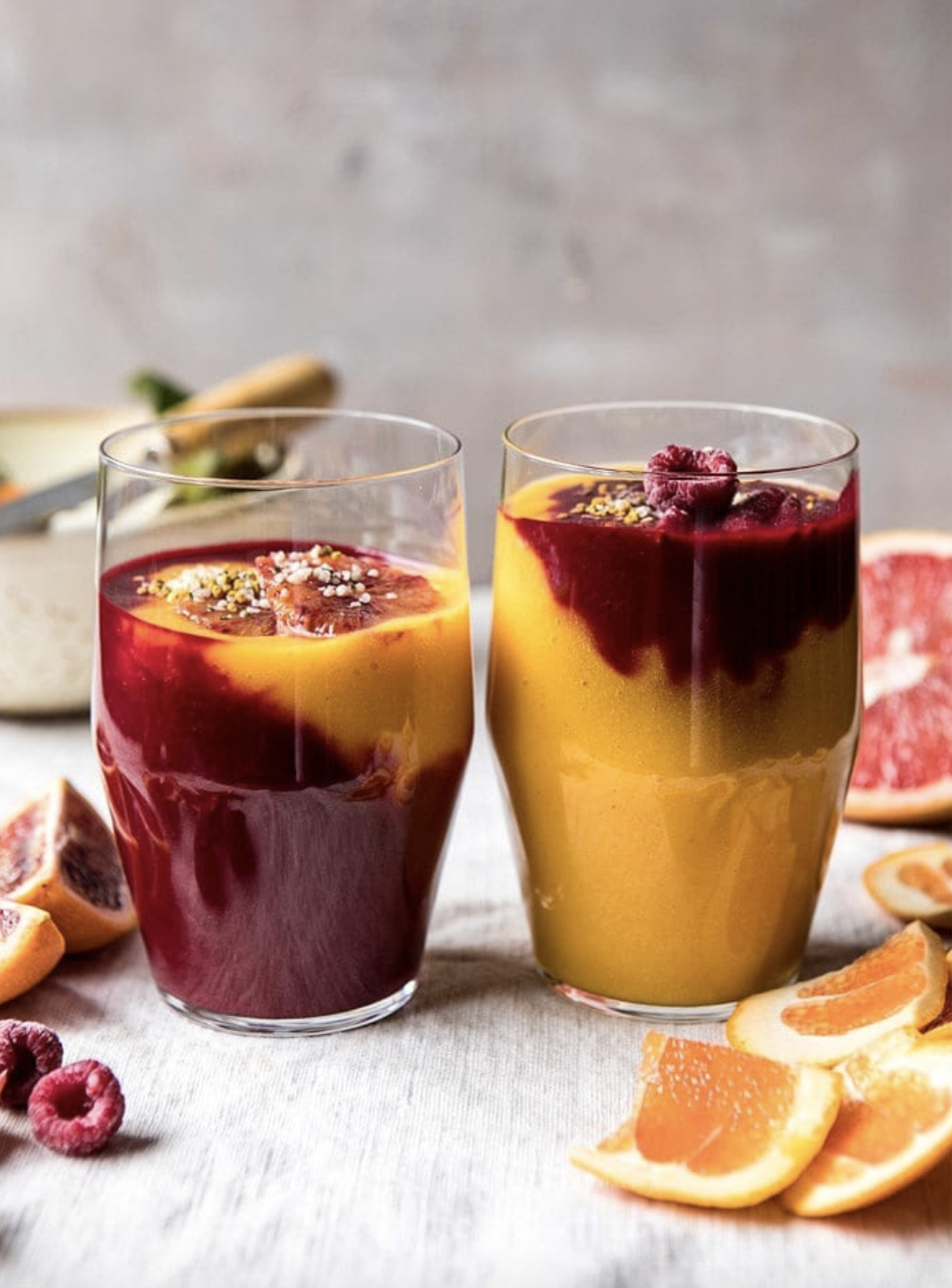 Winter is often a time to indulge in your favorite comfort foods. And although that is perfectly ok, it is also important to provide your body with enough nutrients to allow it to withstand the low temperatures and fight off any viruses going around. Whether you are craving something cool and refreshing or warm and cozy, we have you covered.  
Bring much needed color to winter with this bright mix of fruits and vegetable smoothie. Made from beets, raspberries, oranges, pomegranates, and mango, this smoothie is filled with vitamin B, C, K, iron, potassium, and plenty of fiber. Plus ginger, turmeric and cayenne for the perfect blend of flavors and natural antioxidants. 
Recipe: https://www.halfbakedharvest.com/immune-boosting-winter-citrus-smoothie/
Broccoli Detox Soup
The soup, packed with potassium to help create an alkaline environment and fiber for bowel movement, is ideal for liver cleansing and detoxing. Made out of ingredients including broccoli, kale, carrots, and chia seeds, it will not only provide you with much needed vitamins and minerals but also fill you up.
Recipe: https://www.theawesomegreen.com/3-warming-soups-for-liver-cleanse/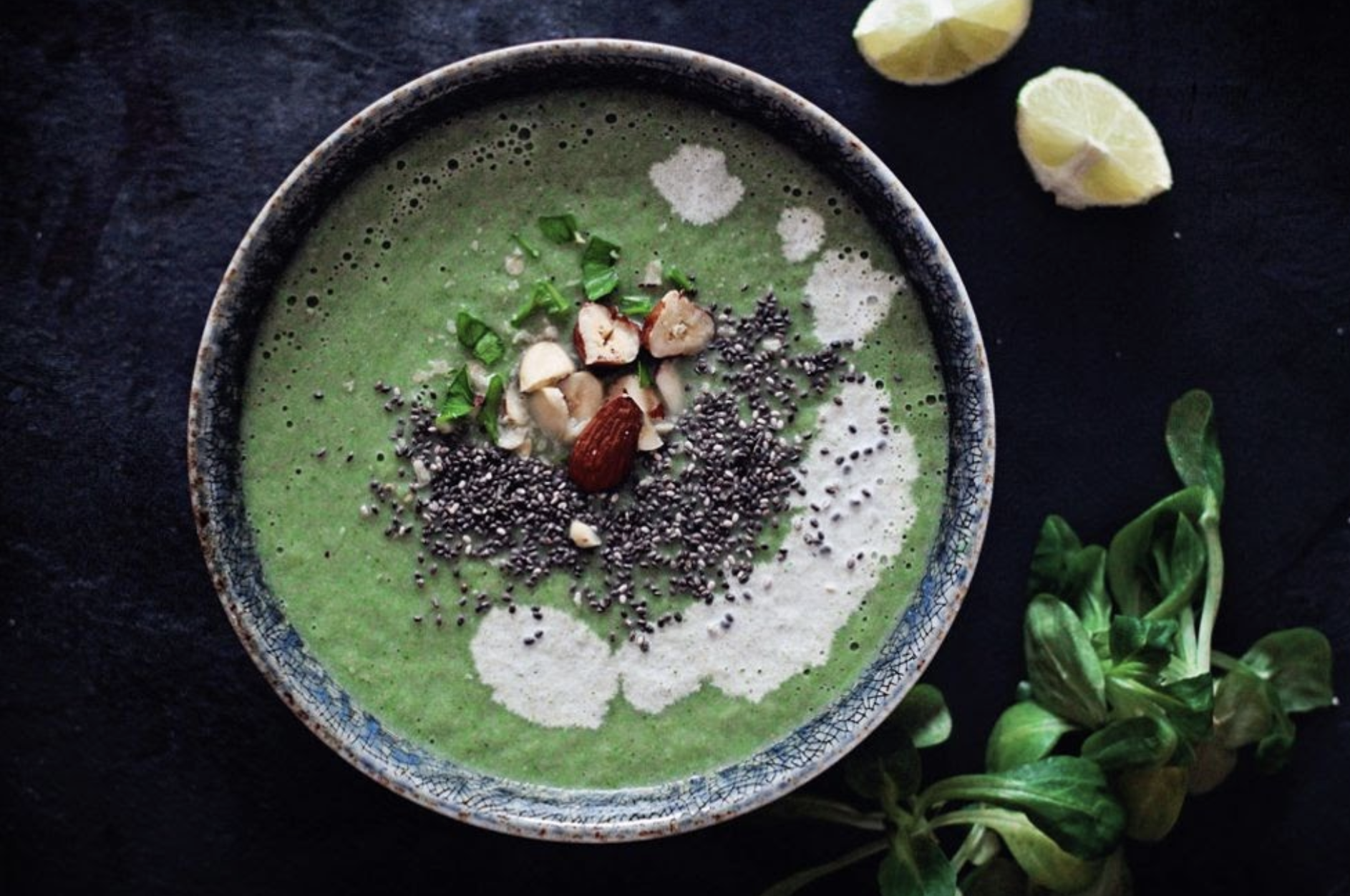 Cold Buster Green Smoothie
This is just the smoothie for you if you have caught that cold that unfortunately goes around every winter season. It contains bananas to increase your natural energy that is often depleted when you are sick and oranges to supply you with vitamin C. It helps you stay hydrated and healthy all winter long. 
Recipe: https://ohsweetbasil.com/fight-cold-cold-buster-green-smoothie/
If you are already feeling your throat itching or your nose sniffling but are craving something hot instead, then this soup is perfect for you. As a bonus, it is vegetarian friendly. Garlic has long been used to treat the common cold or flu but it also boasts many other benefits such as boosting the immune system, lowering blood pressure, and reducing cholesterol levels. Other ingredients include onions, carrots, mushrooms, and quinoa. 
Recipe: https://www.egglesscooking.com/flu-fighter-garlic-soup-recipe/
Thai Curry Soup
The Thai curry soup is a perfect blend of comfort and health. Spices and herbs are amazing natural detoxifiers and this soup is full of them including garlic, ginger, cilantro, as well as curry paste. Garnish with sliced Thai red chile or jalapeno for an extra spicy kick. 
Recipe: https://goop.com/recipes/thai-curry-soup/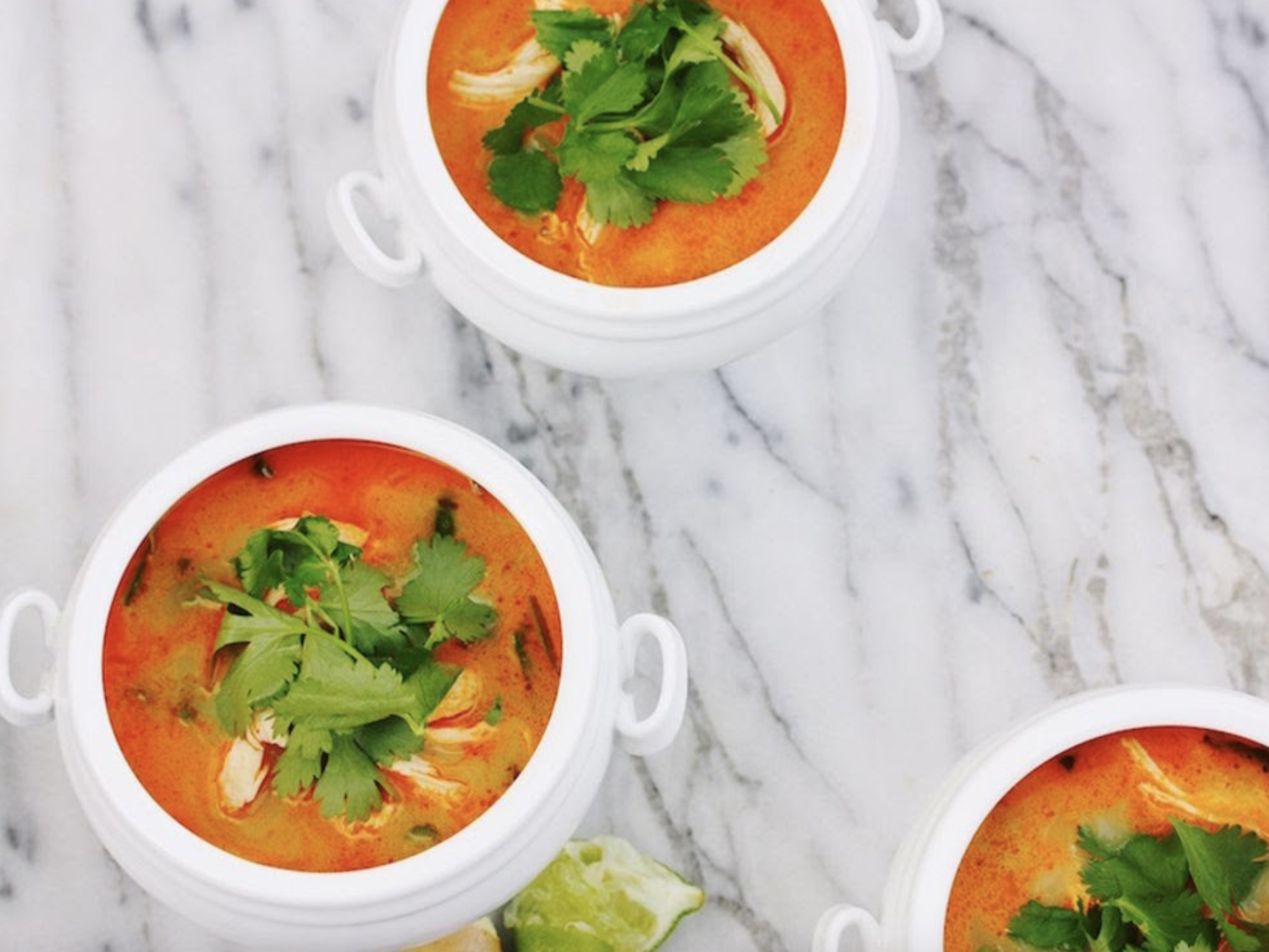 Blueberries are a known superfood with high amounts of potassium and vitamin C. In addition, the smoothie contains chia seeds and walnuts which are a good source of omega-3s and fiber. Whether served right away or stored cold for an early morning, this smoothie is a great addition to your diet. 
Recipe: https://paleogrubs.com/blueberry-smoothie-recipe
We hope these recommendations will increase your intake of antioxidants and help you come out strong and healthy on the other side of the flu season.