7 things you didn't know about Velocity
By Anna – 14 April 2022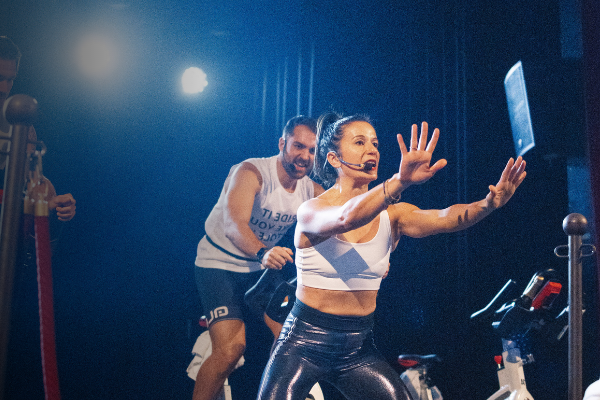 No matter if you're a regular customer of ours, or just joined the Velocity Fam, there are always things that fall in-between the cracks. Every fitness studio has different rules, systems, and logins, so it can get confusing. Today we wanted to spill all our secrets, so you can get the most out of your workouts, and your credits. Find out the 7 things you didn't know about Velocity below.
Booking workouts
You can book as many spots as you like, with no limitations. Want to book the whole room? Go ahead! Although in that case, we'd recommend taking a look at our Private Workouts. 
So next time you're organizing a sweat session with your friends, you can book them in and make sure everyone has their favorite spot (all the credits will be charged from your account though). When you arrive at the studio the Front Desk Managers will be able to assign everyone name (account) to the correct place, so in case you're taking Veloburn, you will all receive your performance stats.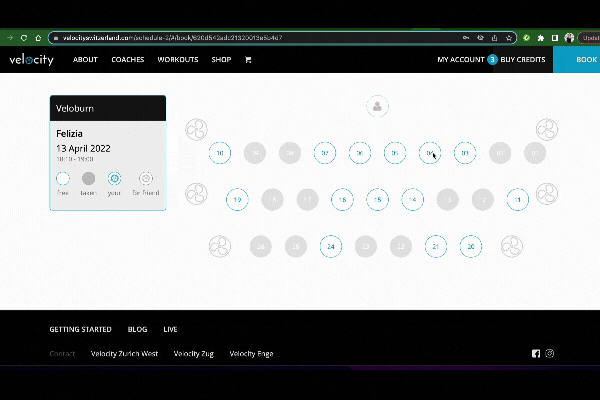 Veloburn Leaderboard
Speaking of Veloburn, did you know that you can choose whether you want your name displayed on the leaderboard? Just let the Front Desk Manager know before your ride, and they will adjust it for you. Whether you are up on the board or not, you always receive your stats back to your account. Oh, and by the way, you can also change your name (it doesn't have to be your first name!), so here's your chance to get creative.
Fill out your profile
In order for your performance stats to be as accurate as possible, it's best to complete your profile. Adding in your weight (you can either do so online or ask the Front Desk) can affect the leader board stats which is also what gets recorded back on your account. Your weight can make a big difference (lighter people burn less but go further, while heavier people burn more but don't go as many kilometers).
And if you're wondering why the statistics on the bike sometime might not match the ones you received after your workout, it's because weight is used to determine the calorie expenditure. If not entered on the profile, it will just take an average for your gender. So this is also why it's important to have your gender entered.
One final reason why your bike computer might not match what's on the leaderboard is because you might start your bike computer well before the official start of the ride.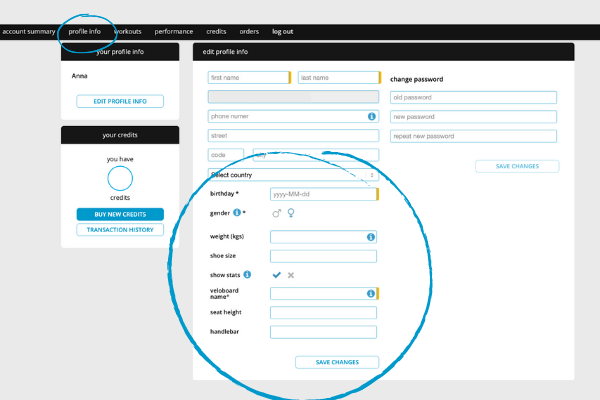 Canceling workouts 
We get it, life happens. Sometimes you just have to cancel a workout. If it's more than 12 hours before, you automatically get your credit/s back, no questions asked. When you cancel last minute (less than 12h before) you will lose your credits. However, if the ride is full or waitlisted and someone else takes your post, you will receive your credit/s back. You can always check after the workout has started if you got it back. It's a win-win scenario – someone gets to ride and you get to come again another time on the same credit.
Birthday
Make sure to fill in your birthday on your profile, as we would hate to miss it. And you might get a special surprise, too. After all, who doesn't like birthday gifts?
More workouts – more credits
Every time you hit a milestone, we want to celebrate with you. You're a badass. That's why every 50, 100, 200, 300, 400 and 500 workouts, you'll get some credits from us. More workouts = more credits. Check out the schedule to book your next one. 
Stay in the loop
Follow us on Instagram and subscribe to our newsletter to always be on top of all our promos. We sometimes do "Bring a Friend for Free" promotions, where you get to invite someone who hasn't been to Velocity yet for a free workout. Or stay tuned for our "Unlimited Month" to get in as many workouts as you want, for a fixed price. 

Still have a question? We have answers. Email us at hello@velocityswitzerland.com and we'll be happy to help.