All eyes on: Rolf
by Sabine  – Monday, 29 April 2019
Instructor for: Burn
Motto: We only get one chance at today!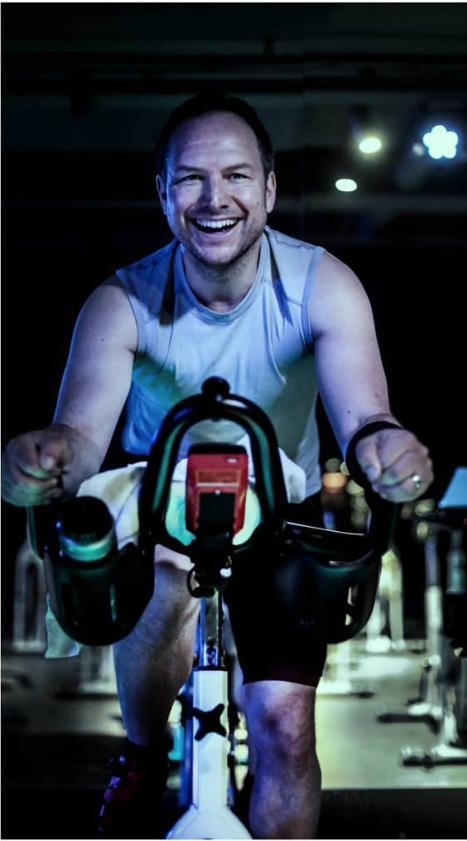 Your top 3 songs to ride to:
"Walk" by the Foo Fighters
"Revolusion" by Elliphant
"I Wanna Know" by Alesso.
I could give so many more and different ones of course. And if you know me, you know it could be 3 Bon Jovi songs!
Velocity to you means…
…family, fun, sweating and music!
Your riders leave your classes feeling…
…inspired and empowered and simply better about themselves.
When you are not at Velocity, you are…
…at my day job or with my family.
You can find Rolfs schedule here.