An Athletes Guide to Christmas Gifts
by Liza – Monday, 10. December 2018
The holiday season is filled with some of the most beautiful things: Christmas lights, baking cookies and spending time with your loved ones. But for some of us, it may also be quite a stressful time, trying to find a fitting present for everyone and running errands to get all of those. Here are some suggestions to what you can get for you and your sportive friends, or anyone you're trying to convince to join a cycling class. They definitely won't have any excuse anymore now!
Blackbox by Blackroll
This might just be heaven on earth for that one friend who is always sore. The set consists of 4 different foam rollers, and an instruction DVD for training and recovery sessions. No matter what muscle is sore, whether it's the back, the quad, or the middle of your foot, you'll definitely get it with one of these rolls.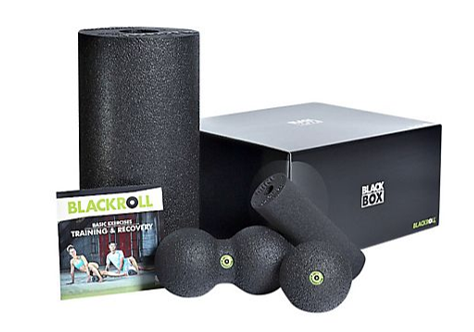 90 CHF on www.ochsnersport.ch
Velocity Gift Certificate
A real friend knows that the best gift is the gift of sweat. And everyone knows that the best sweat in Zürich is Velocity. You can order any number of credits between 1 and 30, and they can be used at any of our 3 Velocity locations in 2019. We'll even mail it to you at your home at no extra cost!

Just email hello@velocityzurich.com
Bose Soundsport
These headphones were specifically made for athletes. To make sure you won't be bothered during your workout, they're wireless and the shape has been optimized to fit snuggly into your ear. The perfect gift for anyone you know, who wants to power through their next workout.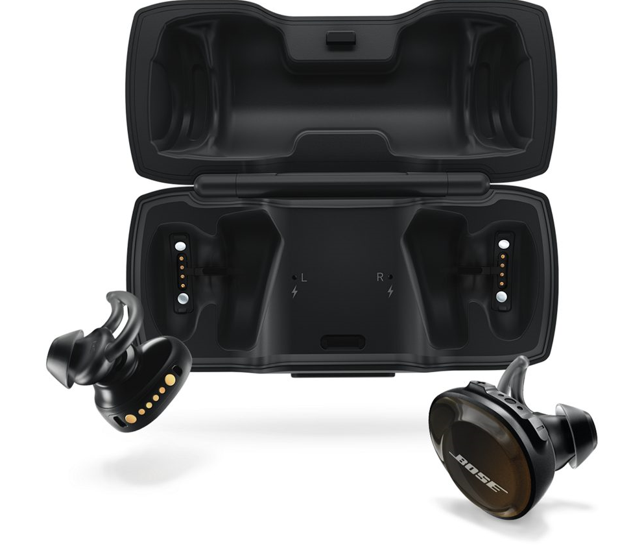 240 CHF on http://www.bose.ch/
Healthy Meal Delivery by Massgekocht
What better way to ensure the new year starts fit and less stressful by gifting healthy prepared food? Our friends at Massgekocht deliver twice a week to your doorstep and include breakfast, lunch, snacks and dinner for each day. They also provide Vegan options.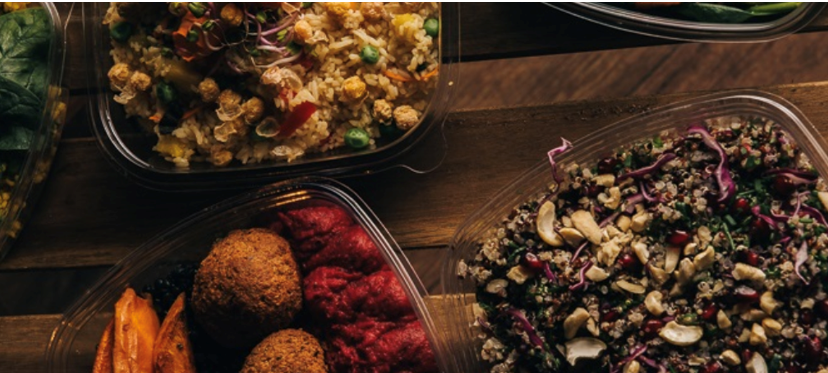 CHF 268 per week at https://massgekocht.ch/shop/#shape-it
An Outfit to Sweat in from Sport.Les
The most stylish way to sweat is hands down in an outfit from Sport.Les. Check out their Our Annual Warehouse Sale going on now. Stock up before sizes sell out.  Treat yourself or your fitness babes. Try before you buy next weekend at their showroom December 15th-16th or order now on their website. ACT FAST! The sale ends on December 21st. All items are final sale – link below to SPORT.LES Warehouse Sale.
And yes, that's our very own Instructor Geraldine modeling for Sport.Les 🙂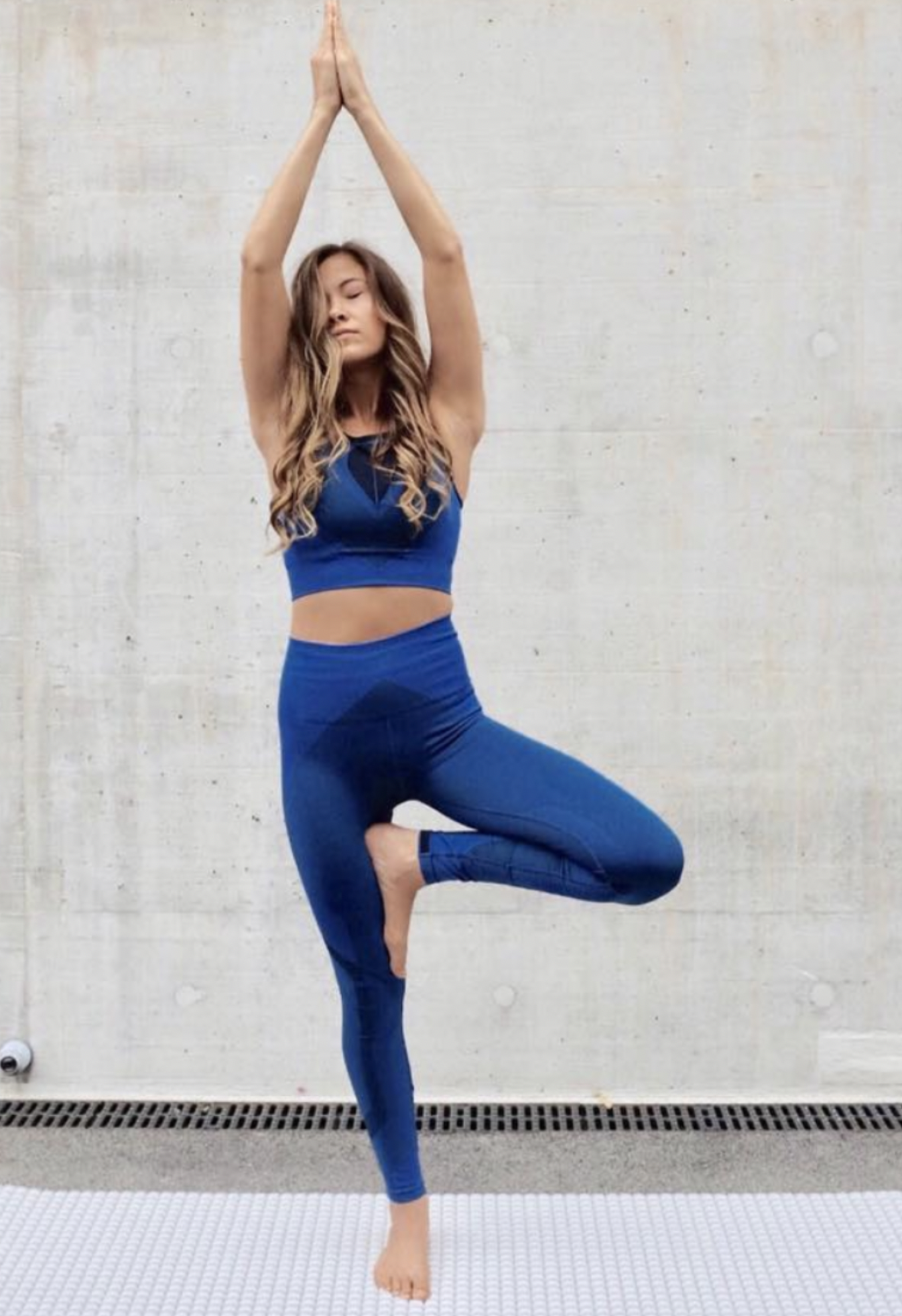 SPORT.LES Warehouse Sale: https://www.sportles.com/collections/warehouse-sale-1
Jet Set by Aesop
This is the perfect gift, for anyone who's always on the run. The set consists of a travel sized shower gel, shampoo, conditioner and body lotion. It's the perfect size to take with you to the gym and it smells amazing! Just what you'll need after a sweaty session.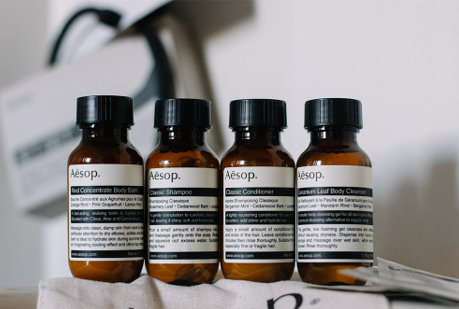 41 CHF on www.aesop.com
Nellykini
Maybe not the most seasonal gift but still very cool! Nellykini is a brand from Zurich, which makes custom bikinis, one-pieces and swimming shorts. The ideal present for those who spend the cold months by dreaming of summer, or those, who fly south to escape the winter time. You'll definitely find a print for any taste.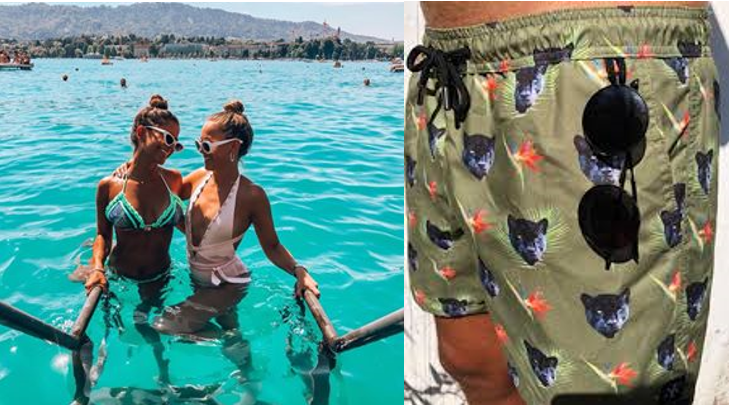 Ranging from 60-120 CHF on www.Nellykini.com
Bike Riders Essential Kit
This little set has everything a bike rider could need: A trouser clip, a poncho for when it suddenly starts to rain (We've all been there), a soothing muscle rub and even a chafing cream. Necessities you'll want to have with you once you need them. And to round it all off, it comes in a super cute tin box.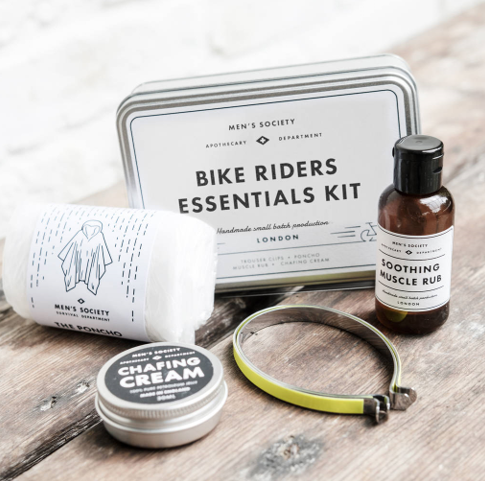 ~32 CHF on http://www.menssociety.com/
The Towel
This lightweight, super absorbent microfiber towel from Lululemon is great to take with you into cycling or yoga class, since it'll keep you dry and won't slip off your yoga mat. What's more, the microfiber dries very fast so you won't be carrying a soggy towel with you all day long. It's available in many fun prints as well so you can get one for each friend, and one for yourself.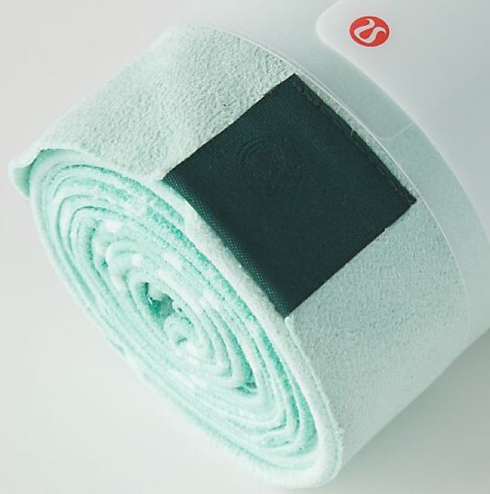 50-58 CHF on www.lululemon.ch
We hope we've helped you out and wish you a happy, stress less shopping!