Christmastime in Zurich ..and some alternative gift ideas!
by Kim – Wednesday, 18. December 2019
Christmas is just around the corner and in about two weeks a new year will start. How time flies! However, to hold a little bit more onto the Christmas spirit, we want to give you some ideas to get the most out of the rest of Advent season. During the Advent Zurich exudes a truly magical atmosphere, with its enchanting Christmas markets on every corner, events and light installations. Advent in Zurich is an unforgettable experience!
Zurich offers about six different Christmas markets; these multifaceted Christmas markets give a huge choice of gifts and different drinks and foods. From a glass of punch for children to a glasss of mulled wine for adults; from raclette or fondue to different international menus. Some are open until December 24th. So, how about a little walk through a Christmas markets on evening to get yourself in the festive spirit?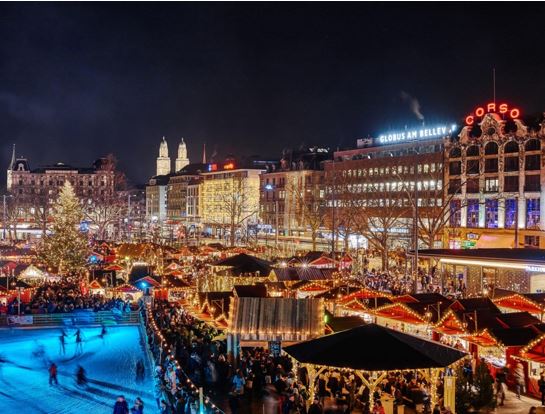 Do you know the Swiss National Museum – the Landesmuseum? Until the 30th December the inner courtyard is transformed into a winter wonderland of light, illumination, illusion, music and culinary delights. You won't want to miss the 30-minute light show with mysterious mythical creatures which is projected onto the inner walls of the building.
Another awesome event which takes place just in Advent season in Zurich is Circus Conelli on the Bauschänzli. This circus belongs to Zurich just like the lions belong to the city coat of arms, it enchants with acrobatics and music. The original of the Swiss Christmas Circuses will be performing on the Zurich fairytale island of Bauschänzli until 31 December. Maybe you still have a chance to get a ticket for yourself and your loved ones.
Isn't it always the same struggle every year? You can't find the right gifts, or you don't have time to shop around? Maybe we can help you out with some alternative ideas to help celebrate the season while caring for the Earth. This time of the year does not have to be a burden for our planet and so these ideas are all about keeping Christmas green. With a little effort and imagination, we can reduce the environmental impact of the holiday season.
Many forget that Christmas is not about who gets the biggest and most expensive gift, it's the thought that counts, and your personal touch makes any gift more meaningful and memorable!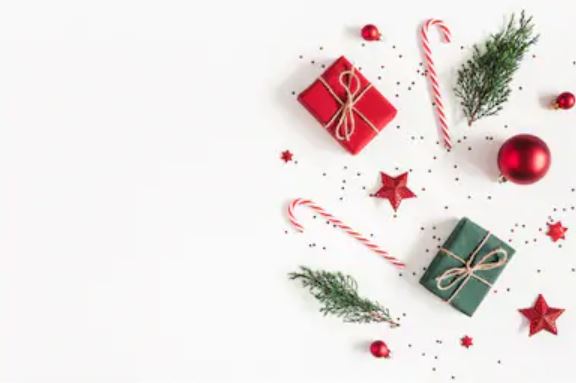 Instead of store-bought items, gift a service such as a massage, music lessons for a budding musician, subscriptions for audio books e.g. from Audible, a giftcard for car wash and vacuum or a few scheduled dog walks. Gifts of services require little or no use of natural resources and can also help to support local business.
Giving the gift of an experience can bring fun, learning and memories that hold value for years. For instance, tickets to a show or concert which you know the other person is a huge fan of, sport events, local attractions, gift certificates for rock-climbing centers, museum memberships or some Velocity credits?! If you want to gift someone with a voucher for our classes then just write us an email at hello@velocityswitzerland.com.
Gifts from the kitchen are always appreciated. So many people in our part of the world have what they need in terms of material goods. The gift of food is personal, easy on the environment and not likely to go to waste. Your time, energy and culinary creativity are just as valued as a store-bought gift. Homemade jams and jellies from the summer season are classic holiday gifts or what a about homemade cookies, cakes or breads? Another idea is to prepare all the dry ingredients, e.g. for a cake, in a jar and write a recipe for it with all the missing liquid ingredients.
Do you have someone in your environment who doesn't want anything or already has everything? Then a donation to a charity foundation of your choice in the name of the other person would be a beautiful idea.
Think outside the box!
Velocity wishes you a wonderful Advent season and hopes to see you soon again on the bike to get rid of all the yummy Christmas food;)
https://www.zuerich.com/en/visit/christmas-in-zurich/events-at-advent