The history of Indoor Cycling
by Mal – Saturday, 15. August 2018
The diet fads of the 1990's and 2000's helped to build Indoor Cycling's reputation. Research shows Indoor cycling first gained a lot of momentum because it burns lots of calories – research averages 400-600 and up to 900 hundred in a 40 minute workout (Burke, 2013). Contrary to the popular belief at the time that cycling would "build big legs", people were discovering that Indoor Cycling (like outdoor cycling) not only strengthens the quads, hamstrings, glutes, and calves, but also back, arms and core. Thus, Indoor Cycling engages muscles throughout the body, and not just the legs.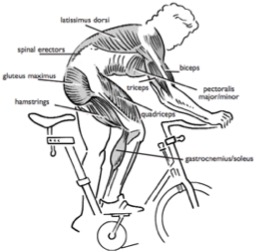 * Drawing courtesy of Fred Koch (Koch, 2014)
Two further contributors to the Indoor Cycle momentum was the busy schedules of knowledge workers needing a time condensed workout, and their social reality, maybe hyped by Hollywood, requiring ever more entertainment. Most studio cycling classes last 45 to 60 minutes and although geared toward advanced exercisers, clients have the option of lightening the tension on the bike so that newcomers do not feel intimidated. Studio cycling is popular among people who want to be pushed very hard, especially those who thrive on group energy, want the latest music and a killer atmosphere. While some may be wary of cycling without going anywhere, and scenery remaining the same, the ride changes constantly keeping the mind fully engaged. The lack of concern about handling or road safety also allows one to do mind work in addition to the physical work. The guided visualization and the music make it a very motivational, inspirational workout. Lights should be dimmed and music turned up. In short, it's a carefully scripted, even choreographed, hour of intense exercise where motivation borders on full entertainment.
Group cycling has been around in various forms since the 1980's and there are millions people that participate in some kind of Indoor Cycling class – the 35 million mark was reached in 2013 according to the American College of Sports Medicine (Mackenzie, 2013). Over 70 percent of the 5,000+ clubs tracked by IHRSA (the leading health club trade organization in the U.S.) provide cycling classes, making it the most popular group class that is offered today (Roworx, 2012). Besides a great workout, Indoor Cycling is still on the rise and has become on of the most popular group fitness classes in the world because of the social aspect, experience and community it has to offer. Indoor Cycling is so popular in some countries, that riders prefer paying up to $48 for a dedicated class over joining a nice big gym where the membership includes unlimited Indoor Cycling plus other group classes and standard weight lifting equipment. And it is because these classes are in a dedicated studio that creates a powerful and inspirational fitness experience, as opposed to just a workout. This is something people become addicted to: the feeling of intimacy and community in a small studio, and the attention to quality and detail that a studio provides in every aspect both in and out of the class.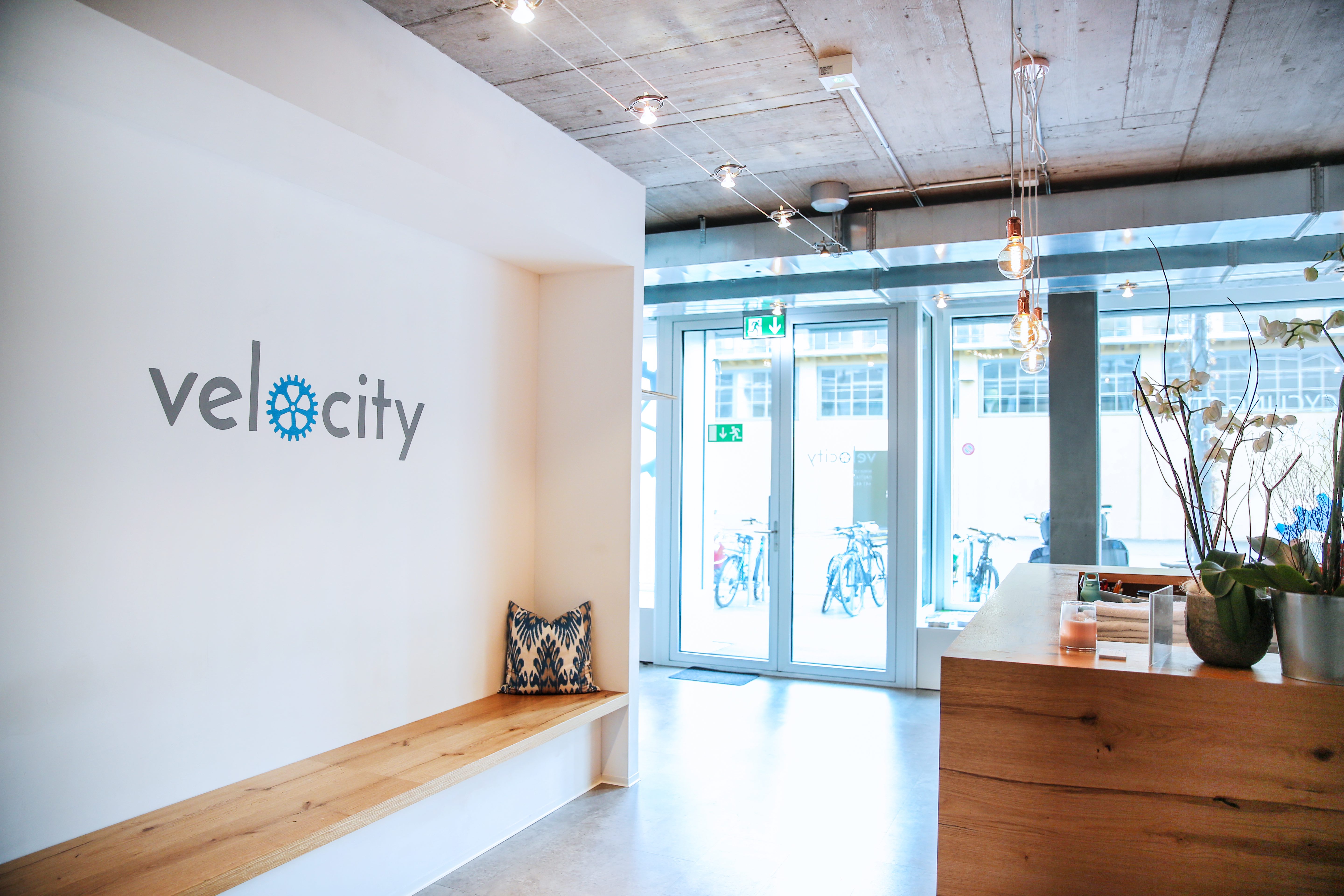 Indoor Cycling has also made significant advances in the past 10 years ago, since it was relegated to a sterile, white-walled box at the big local gym. This fitness trend of a dedicated Indoor Cycling offering a multi-sensory and multi-social experience has been fueled by the expansion of boutique chains such as SoulCycle and Flywheel Sports. A deeper look at SoulCycle's roots and coming of age offers a host of entrepreneurial insights worth considering for almost any aspiring fitness concept wanting to break the mold from offering "everything to everybody" generically to offering a dedicated, high quality, tailored exercise experience to a more demanding consumer willing to pay for it.
Determined to find an alternative to commonplace fitness routines that "felt like work", three young women founded SoulCycle in 2007 (Jarvis, 2013). They developed an Indoor Cycling concept that combines inspirational coaching, motivation, high-energy music, and mind-body exercise. The partners opened the first studio in April 2007 on the Upper West Side of New York City. In 2010, one of the three co-founders then left to start Flywheel, an Indoor Cycling studio chain that inspires a more competitive atmosphere. The founders profess that with a motivational workout, a serene environment and great customer service, "each 45-minute class can be a transformative experience" (Soul Cycle, 2015). "SoulCycle isn't just in the business of changing bodies; it's in the business of changing lives", they say (Soul Cycle, 2015). SoulCycle was acquired by the large luxury gym Equinox in 2011 for an alleged CHF 12 million (Creswell, 2015).
Riders of all ages have responded to the SoulCycle trend; their youngest rider is 12-years-old, their oldest is 78-years-old (The Native Story, 2014). And with approximately 20,000 people riding at SoulCycle every week, SoulCycle has certainly built a strong brand image. On a typical day, approximately 6,000 people will slip on their cycling shoes and climb atop a stationary bike in one of the U.S. coastal studios. The lights will dim, candles are lit, and for 45 minutes riders will follow the instructor's up and down choreographed dance to the beat of loud motivational music, or "Soul Tunes". In 2007, SoulCycle launched a retail line in partnership with LuluLemon, and now a new fashion line is released once a month. In 2012, the company unveiled their very own SoulCycle Bike, an indoor cycle designed specifically for the SoulCycle ride. Among the various accolades include, "Voted Best hit-each-body-part fitness class" by NY Magazine in 2010, "One of the top 10 NYC Google Searches of 2012" and voted one of the "World's Top 10 Most Innovative Companies in Fitness of 2013" by Fast Company.
As with any expansion of a boutique concept, the founders need to encourage its bigger owner, Equinox, to keep pursuing that original entrepreneurial vision: "make exercise fun, be kind to customers, and cultivate a loyal SoulCycle following" – one that treats each of the company's innovations as a revelation. (Soul Cycle, 2015) With a client base this emotionally invested, one wrong move could leave the company spinning its wheels to regain the image it worked so hard to cultivate. So far, they've managed the rapid geographical expansion mostly unscathed. When customers are attached the way that they are attached to SoulCycle, change feels scary.
'I would do anything that I could to afford these rides,' says 27-year-old Jaime, who often takes thirteen classes a week (estimated cost: $21,632 per year). She's arranged her schedule to have Mondays off work so that she can always be at her computer the moment classes are released. She counts her instructors among her closest friends. Her social life revolves around people she's met at SoulCycle. On the anniversary of her father's death, her instructor had the class ride to 'Nessun Dorma' from Turandot, one of Jaime's father's favorite operas. 'I'm seven years sober. You don't really get love and acceptance and encouragement and self-gratification from a cocktail,' Jaime says. 'I mean, I … this is what I need in my life, and it just so happened it's an exercise class.' (Morris, 2013)
Probably not too dissimilar to many entrepreneurial beginnings, the genesis of SoulCycle started with a passion; one where the passion came first, money second. It was an "if you build it" epiphany – if you can't find the exercise studio you want, build it yourself, and like-minded people will show up.
To every business idea, timing matters, especially if the idea is copying a base recipe and giving it a twist to compete with existing players. Taking into account the success of Indoor Cycling studios, several cycling newcomers are putting their own spin on the concept, hoping to grab a piece of the profit. Many of these studios have further revolutionized Indoor Cycling, making the classes feel like a disco or dance party. "Indoor cycling has moved up a gear, with classes that feature freewheeling party vibes and a sense of spiritual communion," published the U.K.'s Sunday Times, where the trend quickly caught on after the boom in the U.S. (Theobold, 2012).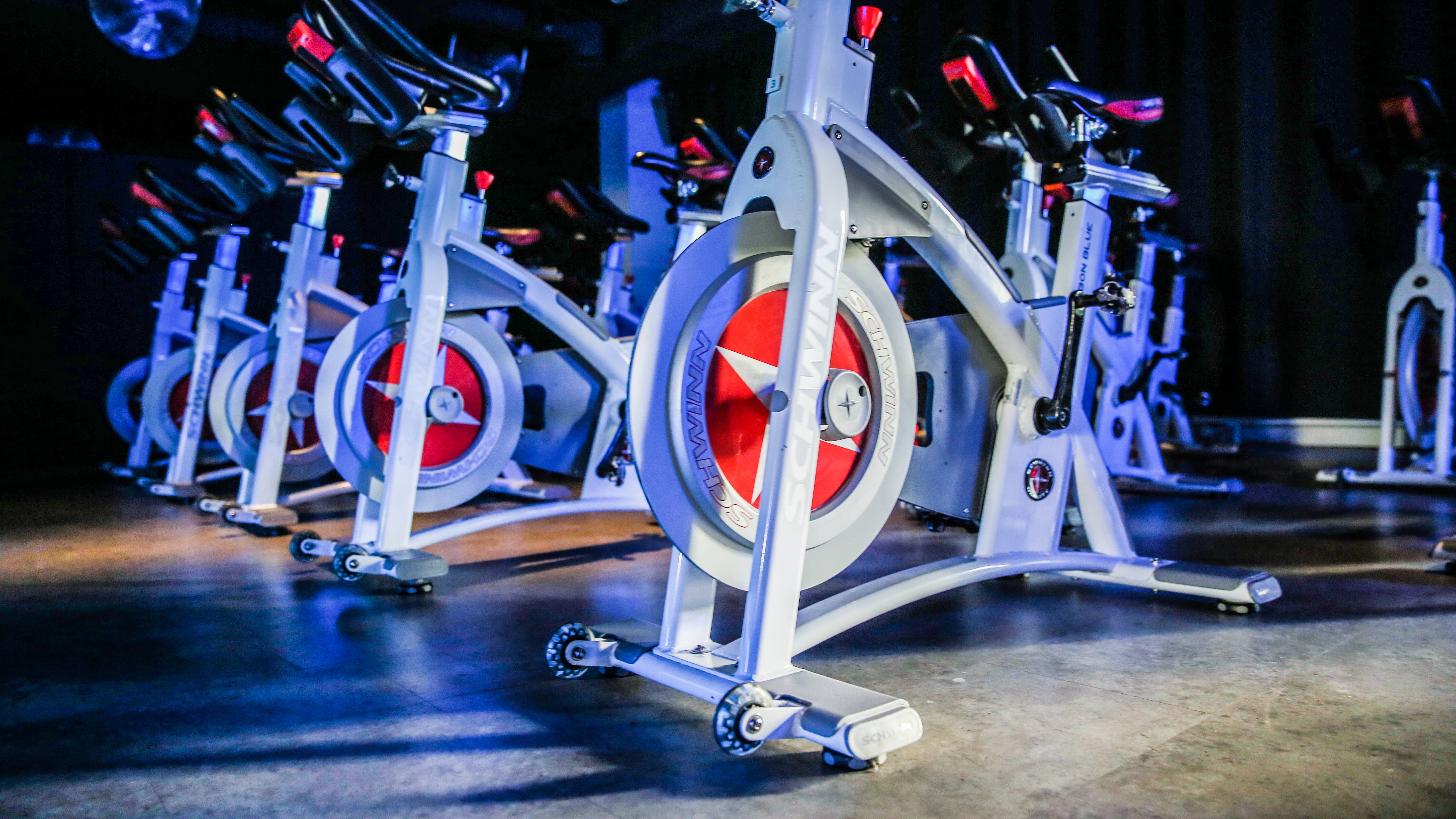 Zuckerman's New York based Flywheel has 30+ studios and plans to open many more. Revolve joined the New York scene in December 2011 and has two locations, with classes ranging from traditional cycling to a more challenging "rip ride" for more hardcore riders. Revolve's president, Sylvan Garfunkel, said that he doesn't view Indoor Cycling as a fad, likening its rapid growth and staying power to that of yoga. "I would agree that we're seeing more and more people enter the market," he said. "Ten years ago, there weren't all these stand-alone yoga studios either, and now here we are 10 years later and you see one on every corner." (Jarvis, 2013) And Peloton Cycle founder John Foley argues that the cycling craze is in its early age and won't die as suddenly as other fitness crazes: "All over the country, not just affluent New Yorkers, want to burn 700 calories in a workout and have a glow about themselves all day." (Creswell, 2015)
Indoor Cycling has staying power because it not only burns an incredible number of calories and works muscles throughout the body, but also because the classes provide the social aspect, experience and community people have now come to look for. Cycling Instructor Stacey Griffith calls it her "Fitness Family":
'It's unlike anything else—you're struggling together, you're pushing each other to be better and then you're laughing about it together afterwards. It can be such a meaningful experience that they become new members of your adult family. This bond can also help you reach your own goals because they will keep you accountable for your effort and for showing up—and you'll have way more fun while exercising. I've watched many cardio families grow over the years, and I am continually fascinated and proud of the lasting bonds that have been created. (I can't tell you how many times I've overheard my students talking to one another about how much they enjoyed the cab ride uptown together, or the car share during the two hour drive out to the Hamptons just to take class!) It is my ultimate reward to see the smiles on the faces and the sweaty hugs at the end of a super kick-ass class.' (Griffith, 2015)
Indoor Cycling caters to the growing trend of technology – a person can measure speed, distance, time, cadence, calories, torque, watts, heart rate, intensity zones, lactate thresholds, VO2 Max levels, and on, and on, and on. The amount of information is endless for any tech geek and person looking to track their progress very carefully. Furthermore, this information can easily be transformed into a competition, whether public (i.e. displayed on a Leader Board during class) or private (available under private login after class). The number of ways an Indoor Cycling class can be tailored makes it a place for all types of people, whether it be an outdoor cycling looking to train, someone wanting a complete mental detachment from their day, a person wanting to socialize or feel like they're part of a community, or someone wanting a dance party – a workout so fun it doesn't even feel like a workout.
References:
Burke, E., 2013. Spinning® Program Science. Spinning®. Available at: http://spinning.com/file/download/tinymce_file_browser/49/Spinning_Program_Science.pdf
Mackenzie, N., 2013. Beginner's Guide to Indoor Cycling. [online] Available at: http://www.canyonranch.com/your-health/fitness-movement/activities-sports/cycling/beginner-s-guide-indoor-cycling
Roworx, 2012. How To Setup And Layout Your EVO Indoor Cycling Studio. [online] Available at: http://roworx.com/how-to-layout-your-indoor-cycling-studio/
Jarvis, R., 2013 SoulCycle uses pedal power to speed ahead. [online] Available at: http://www.cbsnews.com/news/soulcycle-uses-pedal-power-to-speed-ahead/
Creswell, J., 2015. Investors Hope to Ride Swell of SoulCycle Fever in Coming I.P.O.. New York Times 21 Aug. Available at: http://www.nytimes.com/2015/08/21/business/investors-hope-to-ride-swell-of-soulcycle-enthusiasm-in-coming-ipo.html?mwrsm=Email&_r=0
The Native Story, 2014. Health Guru: Elizabeth Cutler Co-founder of SoulCycle. [online] Available at: http://thenativesociety.com/tnspeak/2014/6/25/health-guru-elizabeth-cutler-co-founder-of-soul-cycle.html
Soul Cycle, 2015. Our Story. [online] Available at: https://www.soul-cycle.com/our-story/
Morris, A., 2013. The Carefully Cultivated Soul of SoulCycle. New York Mag 6 Jan. Available at: http://nymag.com/thecut/2013/01/evolution-of-soulcycle.html
Theobald, S., 2012. Pedal Pushers. The Sunday Times 9 Dec. Available at: http://www.thesundaytimes.co.uk/sto/style/living/Wellbeing/article1171259.ece
Griffith, S., 2015. The secret to loving every workout. Self 07 Jul. Available at: http://www.self.com/fitness/2015/07/the-secret-to-loving-every-workout/