Inside Soeder: all the right ingredients
by Mal – Saturday, 14. April 2018
Behind Soeder* (in Swedish, "South") are four young people from creative backgrounds who have made it their goal to offer functional, superior quality and elegant articles to their customers. At the same time, sustainability plays a particularly important role, for the product should last for 50 years or more. Soeder's main branch in Zurich also sells home accessories, stylish kitchen utensils, sophisticated garments, natural cosmetic products, and self-designed objects.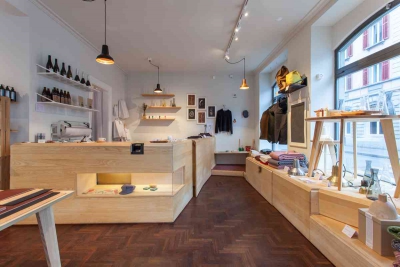 Soeder is a creative collective that shares a common sense for aesthetics and ecological ideology. They care a lot about the products we buy and even more about the ones they sell at stores and online. Their goal is contemporary design made from the best resources and items that are easily usable as well as long lasting. That's why they offer selected basics for everyday use and created inspiring places in Zurich's Kreis 4 and at Spalenberg in Basel where they are available. An increasing number of their products they design and produce themselves. They are manufactured in Switzerland and Europe by craftsmen that are amongst the best in their respective fields.
The Team & The Process
Hanna, Johan, Kalle and Scarlet are the creative core. Once a week the four of them hold a meeting and talk about all ideas. Input for them can come from many sources, like suggestions from customers, their own needs or observations on the street. They have lots of ideas and the list of the things they still want to produce is seemingly endless.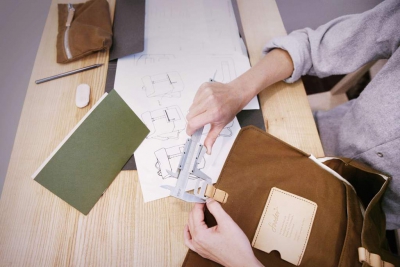 All four of them help create every product, although each of them is an expert in his or her own field. Kalle was working in the fashion industry before joining Soeder and now designs most of their garments, Scarlet is an industrial designer and creates their 3D-objects that feature specific technical qualities. Hanna works in architecture and designs and creates their furniture.
It's also very important to them to find the best production partners for every kind of product. Johan is mainly responsible for that and searches for the right manufacturers and sources the preferred materials they want to use. Johan was also the first person Velocity met with to discuss the soap and shampoo we would feature in Velocity.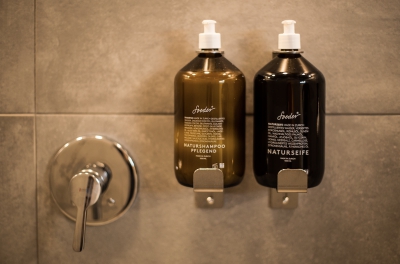 The duration of the development process is different depending on whether they know what material they want to use. As soon as they've decided on that, prototypes are made. Usually, the same producers manufacture the final product. Prototypes are crucial and sometimes they change things because of deficiencies detected in them. As an example, the first edition of Shampoo Velocity had was then replaced with an even better product just a few months later.
The Ingredients
In line with their current production methods, only biological components are used for the soap:
Aetheric oils
Distilled water
Sea salt ( giving the soap an antibacterial effect)
Glycerine (which makes it particularly moisturizing)
Sustainable palm oil
Natural oils from coconut
Castor oil
Hemp
Olive
Jojoba
All of these ingredients come from controlled cultivation and are certified organic. Honey from the Zurich Oberland and organic wheat are added for their regenerating effect.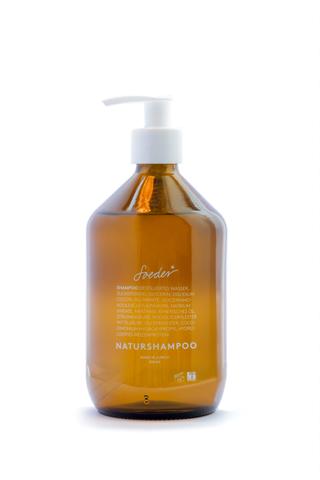 Sustainability
Sustainability is a term often used these days. Its meaning, however, is not always clearly articulated, nor are the principles after which products are manufactured. To Soeder producing items in a sustainable manner means that everything they create and develop is made in a sensible way. For instance, the physical distance between supplier and manufacturer should be as short as possible and natural resources processed and assembled ecologically. That's why Soeder's products are made in European manufacturing facilities that follow these same principles and with which they have good relationships.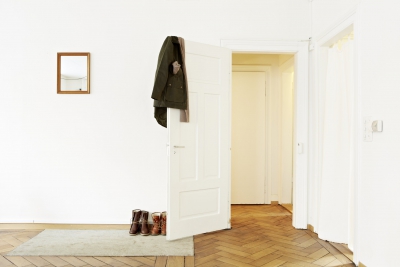 Whenever possible Soeder manufactures their own products in Switzerland. They are made at facilities that sometimes belong to the last ones of their respective trades and have refined their craft over decades. To also waist as little material as possible, they sometimes re-use fabrics for new products, such as the leftover cotton fabric from their backpacks which they created practical little cases with. Their aim is to provide simple designs and robust materials for long lasting products that fulfill our understanding of truly sustainable items and bring us joy for years to come.
The Store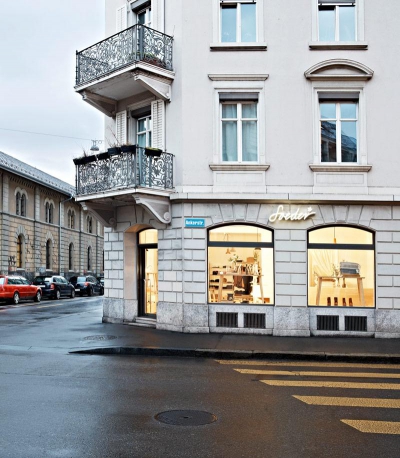 Open: Monday, Tuesday, Wednesday, Thursday, Friday, Saturday
Address:
Soeder
Ankerstrasse 124
8004 Zürich
Phone: +41 44 558 34 43