Mental Fitness: Finding the Right Meditation Technique for You
by Lona  – Saturday, 4. April 2020
Hey Team,
Lona here – checking in with you guys on the topic of mindfulness and meditation.
When we cannot control the external factors making us uncomfortable, we need to learn to master our internal responses in order to keep ourselves moving forward. Meditation can become such a powerful tool to help us learn this skill.
I've heard people say that they "can't meditate" or that "meditation isn't for them", but I'm a firm believer that meditation, just like exercise, is beneficial for everyone. In the same way that some people hate running and love cycling or a good strength training class – you just have to find the right technique for you.
In this blog post, I will provide a few very different meditation resources so that you can try different styles of meditation and hopefully, find one that fits for you.
Meditation Apps

HeadSpace App –EN

If you've already explored the topic of meditation, you've probably heard of the HeadSpace App. It is an app which aims to make meditation accessible to everyone. This app is great for beginners as it offers very short meditations, starting at as little as 5 minutes! This is such a minimal commitment that you can easily fit it into your day without a big adjustment. HeadSpace uses a combination of visualization and breathing techniques to help calm you down and bring you more in touch with yourself.
7Mind App – DE
The 7Mind App is somewhat similar to the HeadSpace App, but all of the meditations are in German. Often, meditation is easier to do in your native language, so if you're a German speaker and you haven't given this app a go, try it out!
The Wim Hoff Method App – EN

The Wim Hoff Method App was created by a man known as the "Ice Man". Wim Hoff is famous for teaching people how to swim in arctic waters and hike Kilimanjaro in shorts thanks to his breathing technique. This is more of a breathwork exercise than a classic meditation, but it is extremely healing and scientifically proven to help people harness the power of their mind in astounding ways.
Guided Meditations

Listening to a guided meditation is the easiest way to get into meditation if you are just starting out. On the other hand, it is also a great way to find new inspiration or tackle a specific area of your life, even if you are already a regular meditator.

You can find guided meditations that fall into all different categories online, but the most commonly available ones tend to be focused on visualization or awareness techniques.

For those of you who find that the typical visualization and breathing techniques don't really fit – I encourage you to try listening to my favorite meditation guru, Mooji. His meditations are available on Spotify and range from 10 minutes to 30 minutes. For those of you who have already practiced meditation in the past, I highly recommend trying his 30 minute meditation called "The Invitation". It may be a bit intense for those of you just beginning, but it is extremely powerful and quite different from any other guided meditation that I've ever experienced.
Some other great guided meditation resources available online for free:
The Chopra Center by Deepak Chopra

on Spotify and various other places. Deepak Chopra offers a variety of very well done mantra based and chakra meditations. Occasionally, The Chopra Centers also does 21 day meditation challenges where they release a new meditation every day with a focus on improving a certain area of your life.

Happy, Holy & Confident, a podcast by Laura Malina Seiler,

offers wonderful guided meditations in German. Available on Spotify and all other podcast apps.

There are many mindful bloggers out there, such as your very own

Rowen Aida, who hosts live guided meditations on Soul Seekers and her social media channels occasionally. Your experience during a guided meditation often has a lot to do with the voice & personality of the person speaking to you. So, if someone you already really like is doing a guided meditation you may find it easier to connect to!

Active meditation

Some people say that a spin class can sometimes feel like a meditation…or even "therapy". If you know what I'm talking about, you're not alone in this. The almost spiritual experience you've been having during your workout classes at Velocity could be considered an "active meditation". This is because moving your body is a great way to help you enter a flow state, turn off your mind, and find your way back to the present moment. Other forms of exercise that are commonly known to be meditative in nature are things like Qigong, Tai Chi or, of course, Yoga. Give these a try if you haven't already!
Learn to Meditate in Person

Some meditation techniques, such as the very popular Transcendental Meditation or "TM" technique, can only be learned in person. The TM technique stems from ancient Vedic culture and involves the silent repetition of a specific mantra to "calm the waves" of your mind, creating a deeper level of self awareness and bringing you into the present moment.

TM is used by many of the world's celebrities and has a huge body of scientific research backing up its benefits. However, although I truly believe that the technique is extremely valuable, the trademarked TM meditation style can be quite expensive to learn. The good news is that 1GiantMind, an alternative organization, teaches a very similar (if not the same) technique at much more affordable rates.

Check out 1GiantMind meditation teacher, Elena Minekova, on Instagram at @soleorigin.meditation or contact her via email at elenaminekova@gmail.com if you are interested in a 1 on 1 meditation course in Zurich. She is currently holding classes via ZOOM!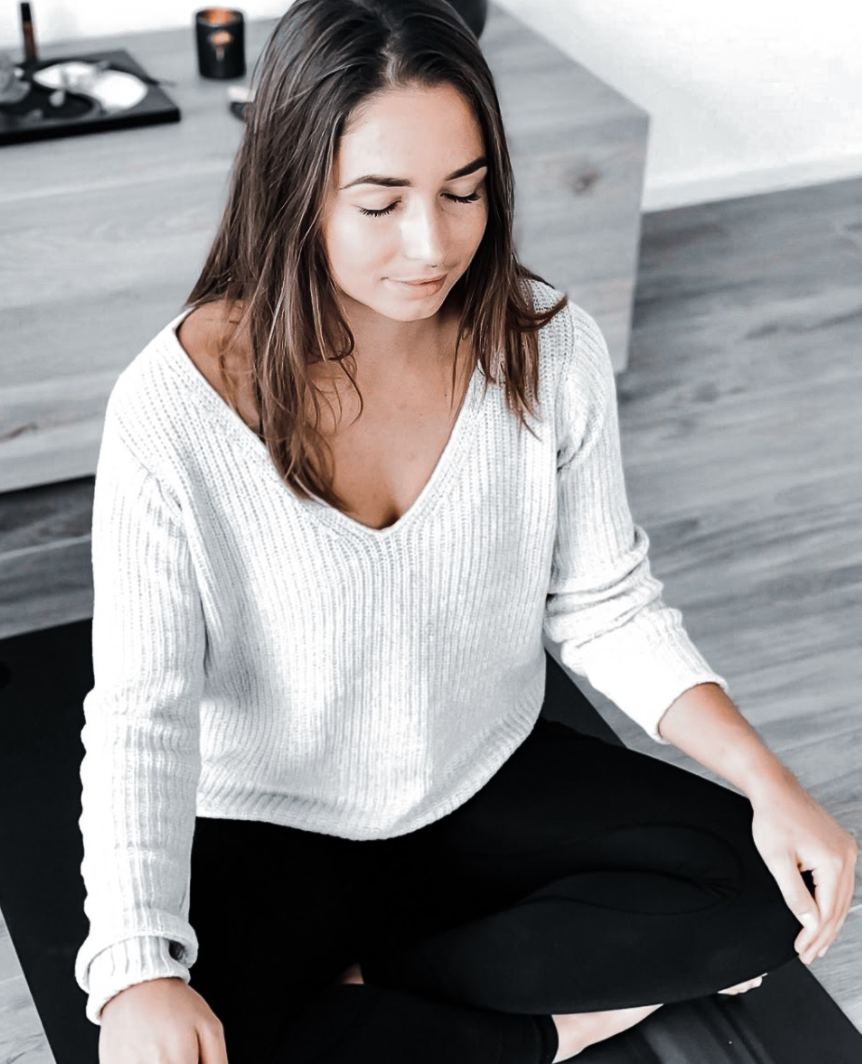 Although this blog post cannot possibly cover all of the different styles of meditation, I am confident that if you explore your options and try the many different styles of meditation that exist, you will slowly begin to find one that works for you.

And as with any healthy habit in life, the more you practice, the easier it will become and the more you will see the impact. So stay consistent & keep trying!