Mens Healths Awareness 
by Kim – Thursday, 21. November 2019
Today it's all about men. 😉 As we are getting closer to the end of November, Velocity wanted to remind you that November is Men's Health Awareness Month. Maybe you have noticed a lot of men who grew themselves a moustache. The growing of different types of moustaches in November stands for MOVEMBER.This movement has the goal to stop men from dying too young!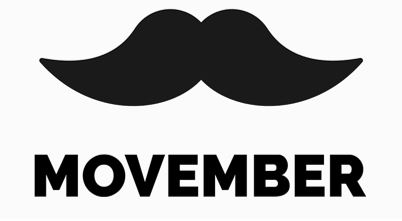 This annual event raises awareness of men's health issues, such as anxiety, prostate cancer, testicular cancer and suicide. The Movember Foundation (movember.com) started this awareness for men's health in Australia in 2003 . The Foundation confronts the issues talked about above and has funded over 1'200 projects which are saving and improving lives of men all around the word.
Let's face it, the truth is nuts… men are dying before women. In Switzerland, women live almost 4 years longer than men. To try and help change this, we have summarized some important information to serve as a reminder for all the men out there about ways to improve the quality of their life.
First: prostate-cancer – early detection is key
When you're turning 45 or at latest 50, go and make an appointment with your doctor and talk about PSA testing. The PSA (Prostate Specific Antigen) test is a simple blood test. When the cancer is detected early, the survival rates are better than 98%! Find it late, and those rates drop below 26%.
Next one: testicular cancer – know your nuts
Give your testicles a little feel every month. If something doesn't feel right, don't be ashamed and talk to your doctor.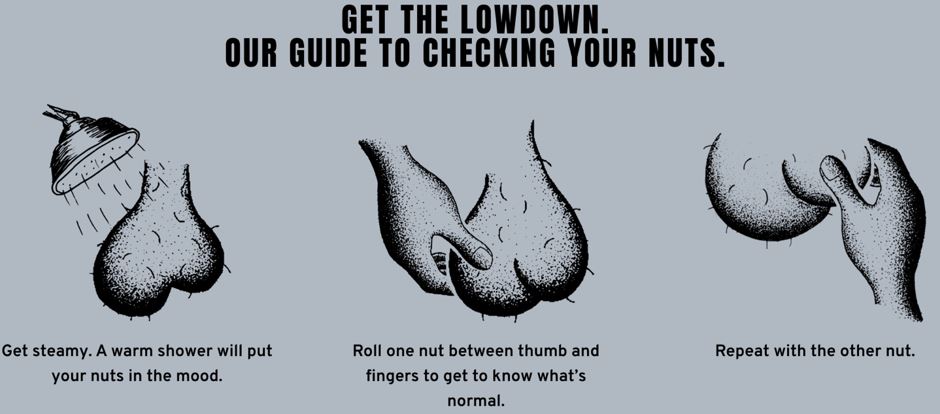 https://ch.movember.com/en/mens-health/testicular-cancer
Mental health and suicide prevention – take action and stay connected
There are a lot of challenges life can bring. These challenges or obstacles can take a serious toll on your mental health if left unchecked. You don't have to get through these alone, you just have to stand up for yourself and call for help. Good overall health and wellbeing is linked to better mental health and reduces the likelihood of suicide.
If you or someone you know are emotionally unstable or in crisis, take the first step and talk. Talking, listening or just being with someone who is going through a difficult time can make a huge difference. Taking the first step in such situations can be lifesaving. Sometimes it is easier to talk with a person who doesn't know you, in that case, call the local service or consult a therapist. (Die Dargebotene Hand Tel. 143).
The best thing to cope with stress or emotional crisis is to go outside and sweat it out! The benefits of breaking a sweat are scientifically proven to boost your mood. If you are not a sporty person, then try to give yourself a relaxing evening with good food and company. There is not much better than talking with friends about all the topics you're struggling with at the moment.
"Your present circumstances don't determine where you can go, they merely determine where you start" – Nido Quebin