New Power Coach Spotlight: Marie
By Anna – 15 June 2022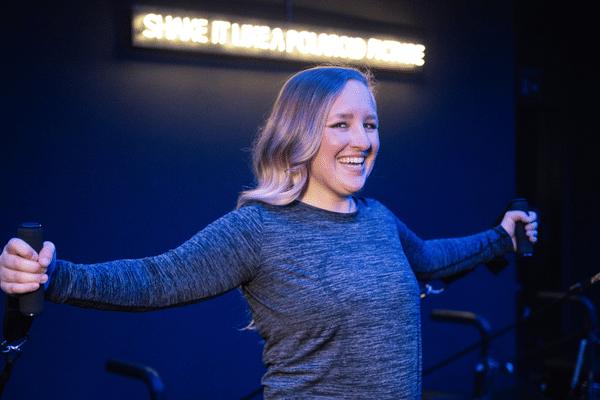 Looking to spice up your Power workout routine this summer? Now you've got a chance. A new Power Coach joined Velocity, so go give her a warm welcome.
Don't forget to check the schedule and sign up for her 3 Free Community Power workouts. All on Monday, 20.06, pick between 6:30, 7:30 & 12:00. The perfect way to get a POWERful start to the week.
Tell us about yourself
I am originally from Southern California and visited Zurich for the first time in March 2019 where fate led me to meet my Swiss husband. I moved to Switzerland in August 2021 and love to lead an active lifestyle. I have been teaching yoga since 2015 and my favorite part of teaching group fitness is being a part of creating an energy that is bigger than myself. Outside of teaching and working out at Velocity, I love enjoying wine by the lake, traveling, spending time with my husband and friends, and exploring my new home.
How did you discover Velocity?
I discovered Velocity in February of this year when I would pass it every day while taking the train to German class near HB. I was hooked after the first workout!
Why Velocity?
The energy in every workout is incredible. Whether in Power, Beat, or Burn, the environment allows me to get out of my head and into my body. The community is also something special!
What was the most challenging part of the Power Academy?
During my first few months in Switzerland while I was looking for a " workout home" I was doing YouTube workouts. It was challenging to transition back to in-person and the Power Academy pushed me outside of my comfort zone and helped me to build back my strength quickly with a lot of hard work and sweat.
What's going to make your Power workouts unique?
I will push you past your comfort zone and be the first to cheer you on when you break past your barriers. I hope to help clients find the strength that is already inside of them and maybe even make them laugh while doing it… all to a 🔥 playlist.
What music will you play in your workouts?
I will play a mix of dance pop, electronic remixes, and throwbacks.
Fun fact about you?
I am the oldest of 4 in my family and the only girl…needless to say, I've always had to fight for what I want!
Catch Marie every Monday at 12:00 in Enge.