New to Switzerland? Meet Our International Community
by Lona – Thursday, 16. July 2020
New to Switzerland? Anyone who has ever moved to a new country will tell you that it can be one of the most exciting but also difficult things you'll do in your life. Having the opportunity to build a totally new life from scratch can be deeply rewarding, but it's also always a huge step outside of your comfort zone and therefore, requires huge courage. 
In the Velocity team, almost every continent is represented – so many of our coaches and staff know this challenge. And since Switzerland might also be new to many of you, we thought it might be helpful to hear some of their stories. 

Selin
Velobeat & Power Coach
From: Germany/Turkey
Living in Switzerland since 2019
Selin was born in Germany to Turkish parents. She spent every summer in Turkey while growing up and after graduating, lived in Turkey for a while. Later her dance career took her around the world, and she lived everywhere from LA to the Canary Islands. Eventually, she landed in Paris where she became a spin coach and yoga instructor. After teaching spin for 4 years in Paris, she moved to Zurich last year.
How many languages do you speak?
I speak German, Turkish, English, and French. I also learned a little bit of Russian (a long long time ago) and some Italian. Because Italian is so similar to French, I have a hard time forming sentences but I still understand a lot.
How was the experience of moving to Switzerland for you? 
I moved to Zurich exactly one year ago and it was a super positive experience. After 5 years of living in Paris, I decided that the city wasn't my ideal environment. When I had this realization, I wrote down a list of all the things I wanted in a place to live. I wrote that I like mountains, lakes, but still want to be near to a city – and also that I'd like to be near to my home town in Germany. 
A week before I went to my yoga teacher training in India, I got the opportunity to move to Zurich for a job out of nowhere. Zurich was never on my radar, but it matched exactly what I was looking for because it's so green and I can always be close to nature!

What role does the Velocity community play in your new life here?
I only just started working at Velocity, but I'm sure the future will bring great things. The team has been super welcoming so far, reaching out to get to know me and following me on Instagram right away. I'm really looking forward to our team barbeque this weekend to get to know the other coaches – and also to connect with the Velocity clients during my classes. Come see me for Velobeat or Power if you haven't tried one of my classes yet!
What do you miss most about home?
I don't have such a strong sense of "home" since I've moved around so much. I've learned to feel home wherever I am. But I do sometimes wish that I could be back in Köln where my family is, just to see my younger family members growing up.

What do you love most about Switzerland?
My favorite thing is that, contrary to Paris, everything is very efficient, everything works, very punctual. I also love that Swiss people are so polite and friendly and of course, the proximity to nature even in the middle of the city. 
Kelly
Graphic Designer
From: Italy / USA
Living in Switzerland since 2017
Kelly is an Italian American dual citizen. She spent most of her life between Atlanta and New York prior to moving to London to do her MA in 2012. Since then, she's been Europe-based – and has lived everywhere from Paris to London and now Zurich.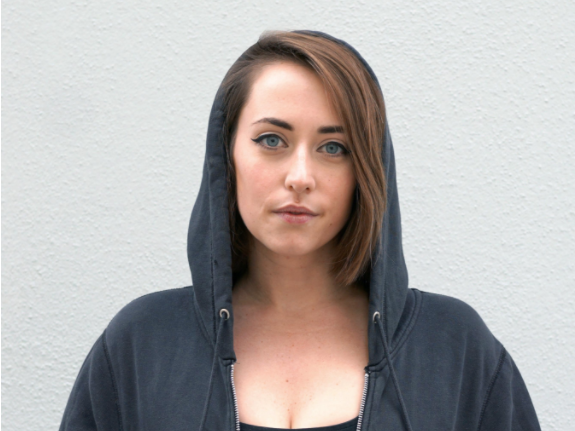 How many languages do you speak?
I'm English native, conversationally fluent in French, speak bits of Spanish, and have basically no skill in German. 
How was the experience of moving to Switzerland for you? 
I moved to Zurich towards the end of 2017 with my now-husband, who is Swiss. Velocity is actually part of the reason the transition from London to Zurich was so easy. I've been low key addicted to spinning for about a decade now and said I wouldn't move to Switzerland if there was nowhere to spin. So the DAY we moved here, we dropped our bags and went to check out Velocity. Mal happened to be there, we got to chatting and the rest is history. 🙂 
What role does the Velocity community play in your new life here?

I've only really lived my adult life between Paris, London and New York, all of which are massive transient cities, so everyone is open to building friendships without hesitation – even knowing that they might be fleeting. Here, people seem much less willing to fully open up to ex-pats because they 'won't stay' which is a line of thinking that I find hard to wrap my head around. Places like Velocity foster a community and inadvertently bring people together, making it much, much easier to connect with others.
The Velocity community is bar none. There is very little ego in this team and a whole lot of love. It has been a privilege to grow alongside this community for the past 2+ years. 
What do you miss most about home?
I miss my family the most. I consider myself to be from two homes: New York (where my family by blood is) and London (where my European friend-family is) and, while I love living here overall, that loss of constant family figures around is always a challenge. I also really, really miss Broadway/the West End. I realized how much I took access to that caliber of theatre for granted only when I couldn't have it anymore.

What do you love most about Switzerland?
Unquestionably, the proximity to nature is my favorite thing about Zurich. I often turn to nature when I need to recharge and the idea that it's not "a walk to the Tube to take a train 45 minutes away" is a game-changer for me. It's hard not to be constantly in awe of the beauty here. 
Bruno
Velobeat & Power Coach
From: Brazil
Living in Switzerland since 2017

How many languages do you speak?
My mother tongue language is Brazilian Portuguese. When I first got to Switzerland, it was the only language I spoke because in Brazil, it's not common to speak any other language.  When I got here I had to learn English and German.  Today I can say that I speak Portuguese and English.  My German is, unfortunately, still on a very basic level.
How was the experience of moving to Switzerland for you? 
I moved to Zurich in September 2017 and intend to continue living here for a long time. I couldn't feel more at home than living in a city as international as Zurich.
I was very lucky to make friends here in Switzerland.  I am married to a Brazilian-Swiss citizen who grew up here. This, of course, made my integration journey a lot easier.  Brazilians are also known for being very communicative and easy-going, so I am sure this helped too. Today I can say that I am surrounded by incredible people and that each of them teaches me every day something new and how to feel more and more at home.
What role does the Velocity community play in your new life here?

Working for Velocity was and remains one of the most incredible experiences of my professional life.  Changing my job as a lawyer to become a Personal Trainer was not an easy decision, but I never felt happier than now. At Velocity  we don't have a team, we have a family.  This also applies for our customers.  There is no better feeling than seing so many smiles of accomplishment at the end of a class.  Everyone is very friendly and always willing to accept all the challenges that we trainers throw at them!  The Velocity community has always proved to be one of the most positive aspects of this journey.
What do you miss most about home?
I miss the ocean and the people I love.

What do you love most about Switzerland?
I connected with the city and the country from day one.  I love the fact that the seasons are so different which makes it possible to do so many different sports throughout the year!
Erika
Velobeat Coach
From: Norway & the Philippines
Living in Switzerland since 2017
Erika is from Norway and grew up in a city called Stavanger, known as the "Oil city". Her mother is from the Philippines and that is where most of her family still lives.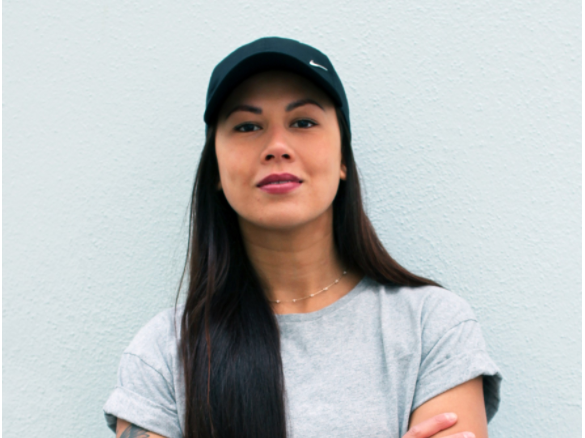 How many languages do you speak?
I speak Norwegian, English, a weird mix of high and swiss german and a little Tagalog. Luckily my own Norwegian dialect has the same hard R, as they do here so i can pretend i am better at talking then i actually am!
How was the experience of moving to Switzerland for you? 
I moved to Zürich 3,5 years ago. It was a very spontaneous decision based on the love I found in a swiss boy. At this point i didn't know anything about Switzerland other than their chocolate and watches. I am an open and curious person so I quickly started to form my own life, starting over from scratch. New friends, new language, culture and jobs. Time goes so fast and now I have learned and experienced so much in this short time.
After some searching, I now have a strong group of friends that I know I will have as family forever. A big help in finding my people was to get jobs where I could express my own style, personality (Snipes) and eventually passion. That's where Velocity has taken me in so that I can do what I love in my work!
What role does the Velocity community play in your new life here?
I believe that many people who share a strong passion for something, automatically have this connection where they want to share experience and thoughts with one another. I have met some amazing and inspiring women and men through my journey with Velocity and it is truly a community that wants to push and see both instructors and riders grow and become better at what they do.
What do you miss most about home?
I definitely miss the ocean breeze and salty air from home. Family and friends are missed every day, but living so far away makes me appreciate what i have back "home" even more.

What do you love most about Switzerland?
One of my favourite things about the Swiss culture is definitely the strong diversity of cultures from around the world. Zürich is a city for the young, as you have lots of options and opportunities for modern style food, fitness, clublife, activities and events. Coming from Norway where they say "summer is the best day of the year", i have fallen in love with the beauty and sunny hot days enjoying all the lakes and rivers. This is a big reason why I am choosing to stay!
Community Makes All The Difference
As you can tell from all of these stories, it definitely takes time to settle into a new place – but having a welcoming community of like-minded people to "plug-into" can definitely make it easier. If you grew up in Switzerland, keep in mind that something as simple as an invitation to join you the next time you're grabbing drinks at the lake with your friends could make all the difference in someone's experience of the city!
And if you're still relatively new to Switzerland, keep coming to your favorite Velocity classes consistently and don't be afraid to strike up a conversation with coaches and other people in the studio. You're bound to connect and make new friends in no time!