Where to Spin Around the World
by Mal – Thursday, 5. July 2018
If you're reading this, you're probably a pretty dedicated Velocity rider already. Luckily for you, spinning is a pretty healthy addiction. That also means you crave it when it's not around. Plus when we travel, we tend over indulge in the local cuisine and drink. So, what's an avid rider to do?
Of course we understand it's hard to cheat on Velocity and the incredible team we have at the studio. Nothing will compare to your favorite Velocity instructor, whether it's George screaming at you to give it your all, or Claudia telling you you're crushing your ride with a smile. But there are many other studios around the globe, and many of them are doing a tremendous job in their own unique way. In fact, the past decade has seen an indoor cycling revolution. This means that even if you can't get fired up with us in Zurich, you can still hit a few rides when you're out of town to ensure that you're extra ready to be back in the saddle with us upon your return.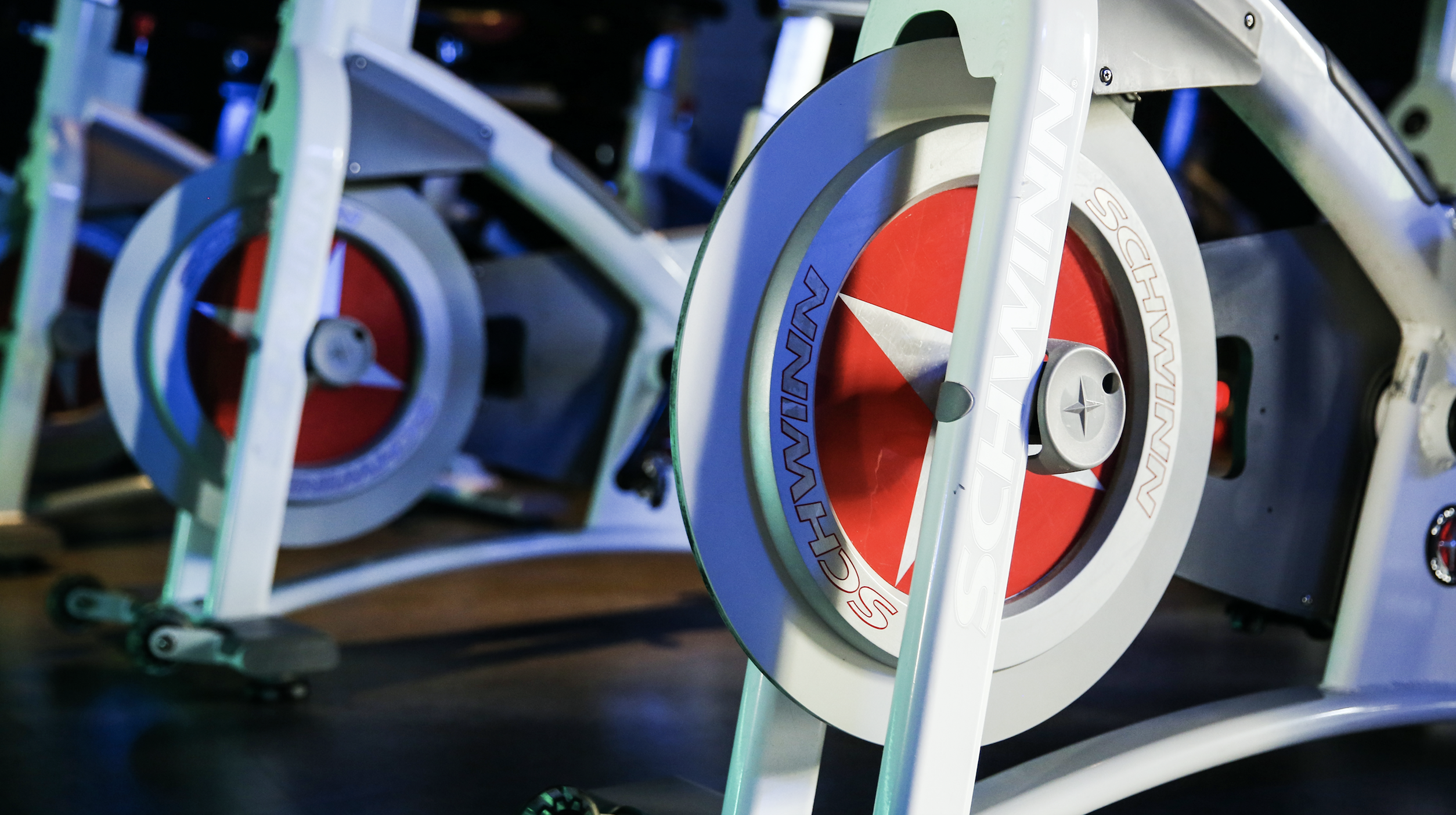 With that, here's a list of some of the coolest studios worldwide to try out when you travel:
London: If you love Velobeat, the answer is PSYCLE LONDON. This is why we've had not one but two Guest Instructors from this studio come to Zurich. With three locations across the city, Psycle is probably the sleekest place to get your adrenaline fix. Dark rooms, neon flashing lights and a bumping bass will motivate you to push through all the double-times. But if your ears are sensitive, beware.
If you crave a Leader Board to push you to maximize your workout, then the answer is very easy: RIDE REPUBLIC. Let Katie, the owner, know you're from Velocity and she'll be sure to treat you with extra care. And of course you'll have to let us know if you hit a Personal Best!
Berlin: There are also two answers in this city depending on your spin style.
BECYCLE might have hand-down the most beautiful studio in the world… so beautiful you may even forget you're there to ride when lounging in their spacious lobby with a juice. Alas the cycling room is also worthy, and you can push yourself by your own stats on the bike console (no board). Let Gundala (Gundi) know you're from Velocity for extra TLC during your stay.
However, if you're more of a beat-based rider, RIDE BLN might be best for you. They have two studios, one in Berlin Mitte and one in Berlin West. Classes are sometimes in English, sometimes auf Deutsch.
Amsterdam: When you're not riding outside in this beautiful city, ROCYCLE is the place to be, with two studios in the City Center and Zuidas, and a third on the way in De Pijp. City Center offers a juice bar making it "your ultimate health station" while in Amsterdam. Try to catch Joey, Rowen, Vita or Herns on the podium if your schedule allows flexibility… they're worth it. Classes are in English.
Hamburg: Although we've never been to a class, we've met Michaela (the owner) and some of the other member of the HICYCLE team, which makes us confident enough to say it's worth popping by for a pedal if running along the Alster isn't your thing.
USA: Almost every major city in the U.S. has at least one Soul Cycle and one Flywheel, arguably the two biggest chains of Indoor Cycling studios in the world.
If you're a fan of Velobeat, try SOUL CYCLE. Classes can be hit or miss depending on the Instructor (a natural result of fast growth), but we can personally recommend Akin (extra tough), Stacey, Laurie, Charlee, Soeuraya, Melanie, Karyn, Angela and Allie.
If you're really ready to sweat out the jet lag, then FLYWHEEL is the way to go. You'll burn on their TorqBoard but also get an arm-workout towards the end (they often use a bar instead of hand weights).
Canada: Sure, you can now find Soul Cycle studios popping up in Toronto and Vancouver, but why not also try something uniquely Canadian if you can. RIDE CYCLE CLUB has two studios in Vancouver and one in Toronto. They're a big fan of jog-tempo tracks so get ready to hold on for dear life and get inspired by their super fit, mostly-female team.
Paris: Just like us, DYNAMO was the first spinning studio in its city until another studio (Let's Ride) quickly followed. Eventually the two studios merged, meaning you can now find 4 studio locations north of the Seine. Instructors with street cred and French attitude lead classes stuffed to the brim with chic Parisians. Don't expect morning classes earlier than 7:30… because 6AM is for sleeping 🙂 And ensure you brush up on your grade school French or just lose yourself in the music, as bookings and classes are mostly en francais.
Hong Kong: Feeling lost in this enormous, multicultural city? You'll find a home at XYZ SPIN STUDIO. A good 50 minutes on the bike in this sexy, subterranean studio will sort you right out. Choose between their Central or Causeway Bay locations. Either one will have you in the zone in no time.
Sydney: VICIOUS CYCLE, Sydney's first rhythm-based riding studio is on a mission to connect your mind and your body on the bike with music and movement. Like the rest of these, this is pay-per-ride, making it perfect to pop in when you're down under, and before the beach.