Training for a Triathlon? Learn from the Master Himself
by Lona – Friday, 17. September 2020
A triathlon is a huge mental and physical feat that many people can only aspire to complete in their lifetime. For Veloburn and triathlete coach, Stephane – competing in triathlons is a regular occurrence. Stephane has trained for and competed in so many triathlons that he's actually lost count! So, if you're planning on training for a triathlon anytime soon – he's the man to approach for advice. This week our marketing manager interviewed him to find out more about how his passion for competition developed, how he trains for his races and the role that Veloburn plays in that process.
The interview with Stephane a.k.a – the Machine.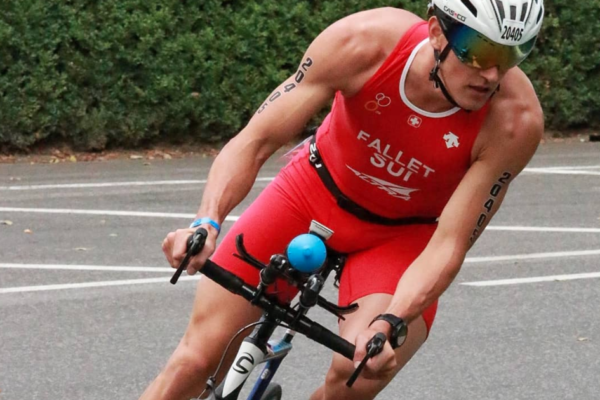 Q: How did you first get the idea to compete in a triathlon?
A: I started running even before I could walk. My mum was a former cross country running champ, and she used to take me and my older brother on her jogs. She taught us good running form and all of the mental tricks and tactics to push ourselves to the next level. I was always trying to be as good or even better than my brother, who is one year older.  During college, cycling became my first love because of how many different landscapes you can see, how hard you can push without risking injuries and how fast I was able to progress.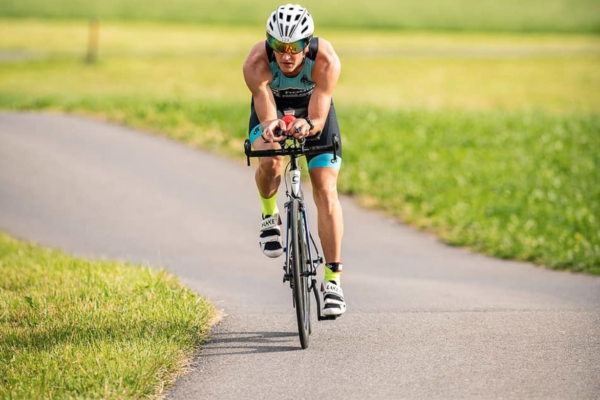 When I came back to Switzerland after some years abroad, I signed up for my first sprint distance triathlon in Zurich. I thought it could be fun to give it a try. It was challenging and I think that's why I decided to repeat it – I didn't just want to complete the race, I wanted to become good at it. 
Q: How many triathlons have you done at this point and what's next on the list? 
A: I've lost count. In the last few years, I raced basically every weekend. The last one I did was Triverest, one month ago. Maybe the hardest triathlon in the world, but for sure one of the most beautiful ones! This Saturday, I raced Helveticman, another marvelous extreme triathlon because of the stunning scenery of lakes and mountains. Nothing left on the list for this year. Let's see how it goes when things get back to normal.
Q: Tell us about your most recent race – Triverest.
A: Triverest was crazy for many different reasons. First I've never done such a long race before. The 4k swimming didn't impress me, but the 260k ride with 6'800m elevation gain and passes above 2'400m above sea level, in all weather conditions was humbling. Fortunately, I was well prepared and managed to keep a steady pace, properly fuel my body, and remain injury-free.  When I was done with the ride, I still had a 30k run with 2'100m elevation gain up to the top of Mt Pilatus. But the legs were still great and it wasn't much of a struggle.  My dad joined me in Alpnachstad and it was a beautiful experience to climb this steep trail in the middle of the rainy night together. We were both laughing when we arrived at the top and just a few hours later we enjoyed the sunrise over Switzerland together.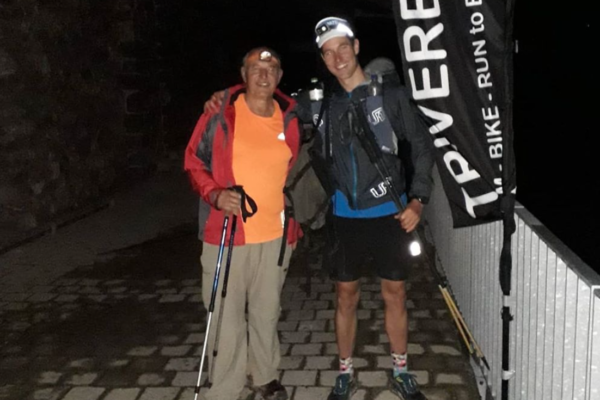 Q: What is your must-have supplement, product, or piece of gear that you rely on for peak performance? 
A: If you want to be successful, there's nothing else than training. No piece of equipment or supplements will do the work for you. Consistent training will give you an edge. Some believe the fanciest bike can make a difference, that's only true when you're trying to win a few seconds. But before you get there, it's all about training and resting when needed.
Q: How does your velocity training support you?
A: A Veloburn class is definitely a very intense unit in my training. When I get on the bike as a rider, I also feel a little bit of pressure because I know the instructor is gonna push us to our limit and beyond. I know I'll have to go out of the comfort zone many times. But the high energy atmosphere of a Veloburn class and the rewarding results just make me ask for more!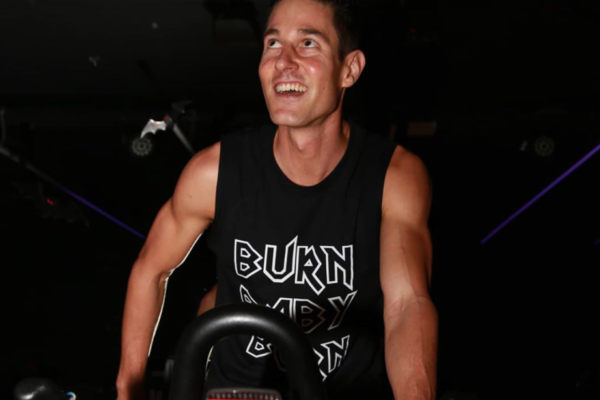 Q: Who or what is your biggest inspiration?
A: Nature is my biggest inspiration. This is why I go out training. For motivation, I now can look at my daughter and supporting wife. With them in my mind, I can take anything.
Q: What is the most important life lesson that competing in triathlons has taught you?
A: Nothing's free. If you want to be excellent at something, if you want to make it to the top, you've got to put a lot of effort into it. Sometimes, the price to be the best is just too high at a given time. That's ok sometimes too. It's all about priorities – know what you desire most and focus on it.
Q: What's the hardest part of all of this for you – is it training or the actual race?
A:  It's always hard to push yourself in the red zone over and over again. But you should train harder than you expect to race if you want to have a chance to win. You never know how hard a race will be, so put all chances on your side. Also, there are usually not many people cheering for you, when you train…that's why Veloburn is great because you train extremely hard but it's still so fun.
Q: What's the most rewarding part for you?
A: Observing a progression is always rewarding. I think humans are made for this, we always strive to get better at what we do, don't we?
Get in touch with Stephane for triathlon training tips
Curious to learn more about Stephane's triathlon journey? Join his Veloburn classes at Velocity and don't hesitate to strike up a conversation with him after class. He's also a triathlete instructor and LOVES to share advice and tips with others. You can also follow his crazy triathlon journey on Instagram at @aka.the.machine.