Veloburn vs. Velobeat: What's the Difference?
by Mal – Saturday, 23. May 2020
Some people like to ride to the rhythm, some prefer the competition. Both Veloburn and Velobeat, are without a doubt a very good workout. If you're still not sure of the differences, then this article is for you!
The focus in a Veloburn class is on HIIT (high intensity interval training), performance and numbers. Veloburn promises to get your heart pumping and your sweat dropping, with high-intensity interval training at an ideal work to rest ratio. This class features the optional Veloboard: challenge yourself to fight your way to the top and come sweat like you mean it.
You will make some progress with basic endurance training alone, but it will take a while for your system to adapt and after that you may find it hard to see fast improvements. That is where high-intensity workouts really give you the bang for your buck! They load your system with new inputs and challenges which do wonders to improve your strength, endurance and mind set. With each high-intensity training, you will take a huge step up from where you were before, boosted by this solid foundation of aerobic capacity.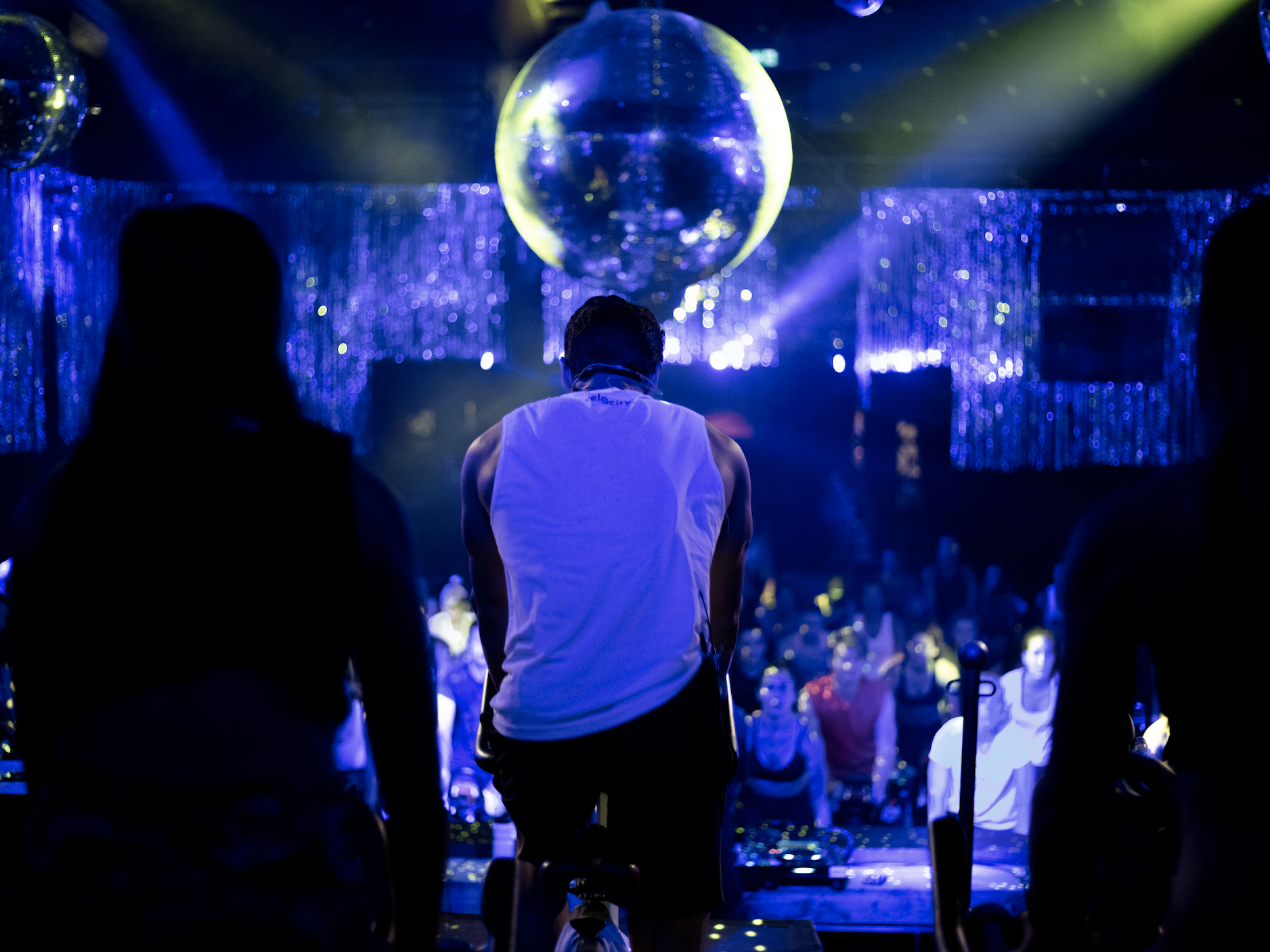 The focus in Velobeat is a full-body workout. All about the beat, this high energy class is set to killer playlists that will charge you with positive vibes. The goal of Velobeat is simple: forget how hard you are working by absorbing yourself in the group atmosphere, upbeat music and party vibes, all while pushing yourself to new highs.
Doesn't it make you feel more comfortable when you listen to music and move at the same time? A study suggests that people who listen to a favorite piece of music during exercise can decrease stress and lower their heart rate in comparison to those who do not listen. Listening to music has shown the effect of improving muscular endurance of junior high students doing sit-ups. Additionally, college women have shown increased performance while doing push-ups and listening to music at the same time. Thus, music can make us perform better, and that's the goal of Velobeat.
So how do you choose? I asked some people on the Velocity team to find out their opinion.
What do you like about Veloburn?
Daniel:  I like about Veloburn that there are numbers involved. What gets measured gets improved. You can stay tracked about your own improvements and that motivates a lot. It is more about the workout, but it is also a lot of fun. It is also more individualized than Velobeat.
Stephane:  Veloburn is a perfect training, also for outdoor-cyclists. It is a great interval training and very good to improve your technique. If you have questions, never hesitate to ask our instructors, they know a lot about technique. For example Fabian has a lot of experience with competing, you can get many tips there. With Veloburn you mostly push like crazy, because nobody wants to be the last one on the Leaderboard ;-). This definitely makes me push harder than I usually would. If you want to focus on your performance as a cyclist it is a sure thing that this is the best way to measure your improvement.
Fabian:  What I like about Veloburn is that we have the opportunity to let go of everything. You can be a little crazy here, go to the limit, but as a team. Challenge yourself and try to be better than your neighbor. The skill to regenerate fast will improve more likely with Veloburn, because of the high amount of intervals. After a burn class your body still burns a lot of calories. Besides I like the numbers involved, you can see yourself getting better, faster and stronger. It is always a challenge, also for me as an instructor.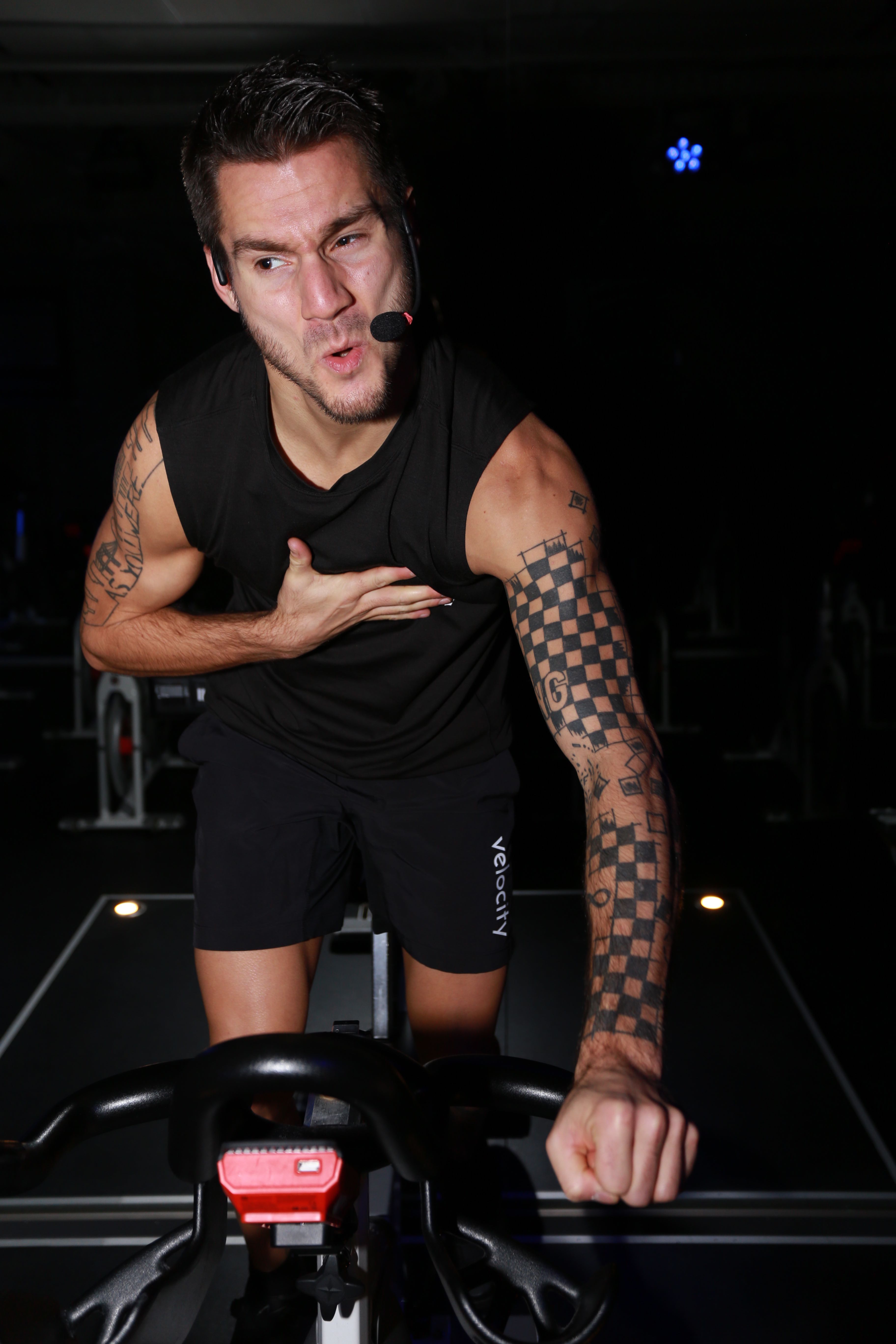 Travis:  What I like about indoor cycling in general is the different strength levels, all in one group, having fun and achieving goals together. What is great about Veloburn is the HIIT training included, the focus on RPMs and the Veloboard (as a "team-push"). I think no matter what you are doing besides indoor cycling, Veloburn fits nicely in any training arrangement (cycling, triathlon, running and other athletics).
What do you like about Velobeat?
Maja:  I really like the music in Velobeat – it's probably the closest thing to going clubbing right now. With Velobeat you can forget about it all, it is like a therapy for the day. You can clear your mind and enjoy the music. It is a great feeling when everybody gets the beat, like connecting to the others when you jam to the music together. In a Velobeat class it is more like building a community to workout together and not competing. It is definitely about the fun first, but also a heavy workout.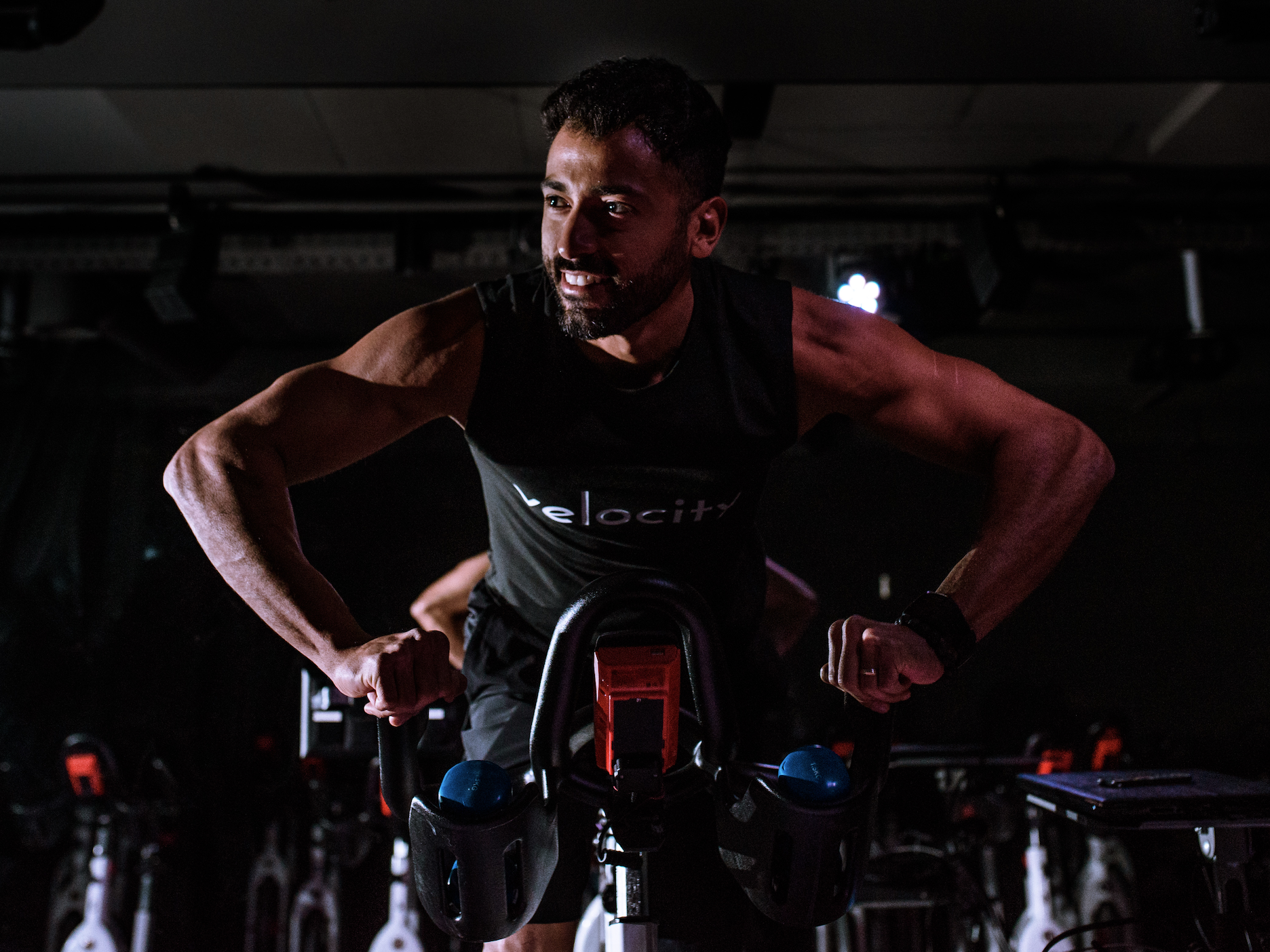 Stephane:  Velobeat is not only good for stamina, it is also very nice to improve your coordination. You need to understand the music to have fun. There is much more diversity in the moves and also the focus is on these moves. You can see your improvement with the weights (if you try more weight after a while), speedwork and the energy you use, so there are many ways to track your progress.
Fabian:  Velobeat is like a big party. There are no numbers necessary, what can also be very good. The focus is not only on your performance but also on your feelings. You must feel the beat to enjoy a class. In addition, I think the challenge is on the coordination of upper and lower body. It is a full-body training in only 50 minutes.
Kash:  Velobeat is a lot of fun, it's just what you need after a hard day in the office to get your energy level back. I always feel pumped up after a class. When you're in the beat, you're not thinking about anything else, totally zen like. The instructors really inspire you, the make you dig deep and find your energy, even when you think you can't anymore. In addition, they are very knowledgeable and have great tips.
Mal:  I love getting lost in the music, shutting off my brain and feeling like I've walked into an entirely new world. Velobeat is very challenging in the sense that it is a full body workout. I love the feeling when I've not only been able to put it all together, but I can also really get into the moves; dipping further, pushing bigger, tapping farther – it's addicting!