10 Places to Travel in Switzerland this Winter
by Mal – 6. November 2020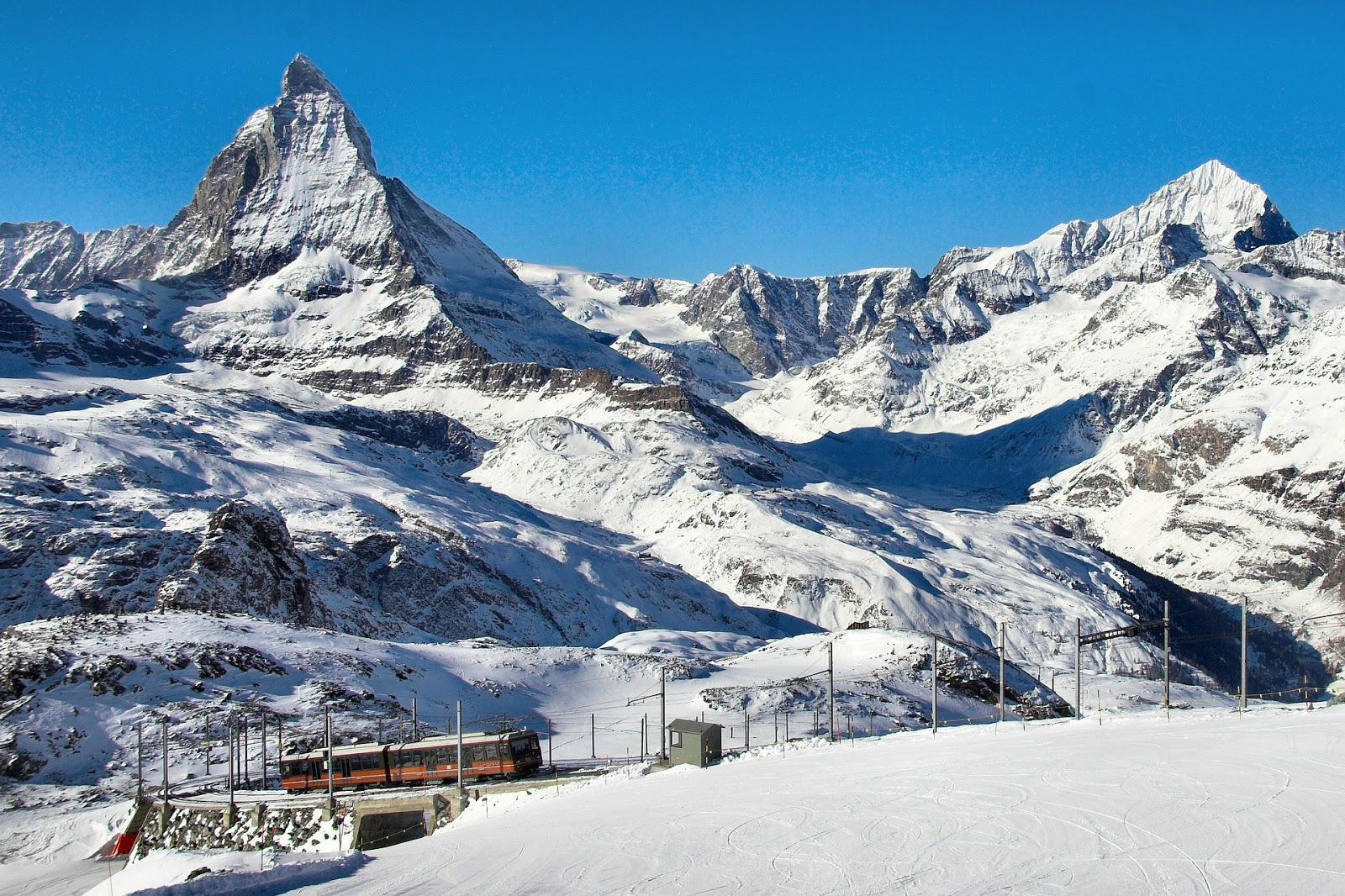 This year we have all been trying to adjust to the "new normal". And this new normal includes travel restrictions. 
No escaping to tropical destinations


Unfortunately, we can't escape the cold to go spend a week at a beach. However, we are social animals and we need some time out and about. Lucky for us, Switzerland is covered with stunning natural and historical attractions that we can enjoy while still staying safe. Whether you want to take part in winter sports or immerse yourself in these picturesque sceneries, there is something for you. 
Here are a few ideas of places that feel like a fairytale all within Switzerland:
Matterhorn

One of the world's most photographed mountains is a classic for good reasons. Book your stay at Zermatt where you can enjoy the quaint town without the hassle of cars. Then take a cable car up to the highest point of the Oberalp Pass to get a closer view of the Matterhorn. You also have your choice of surrounding mountains for skiing.
Chateau de Chillon, Montreux

The beautiful masterpiece from the 12th century is a must-see for anyone interested in the arts and history. The castle, located by the lake between Montreau and Villeneuve, is accessible by car, train, or boat. From the castle, you get a beautiful view of the surround alps.

Jungfraujoch

Also known as the "Roof of Europe", you can reach it via Europe's highest railway station. Complete with ice tunnels, ice sculptures, and several restaurants, it is the perfect place to enjoy the fresh mountain air. Europe's largest glacier, the Aletsch Glacier is also nearby.

Lucerne

Many claim this city is even more beautiful in winter when it's sprinkled with snow. Some of the must-see spots include the Kapellbrücke, decorated with art from the 17th century, and the Lion of Lucerne, sculpted in honor of the massacre of members of Swiss National Guard in 1972.
St Moritz


The luxurious mountain town is the perfect destination for winter. You get your choice of mountain sports from skiing to tobogganing to ice skating. The frozen lake during winter also serves as a venue for horse racing and polo games.
Lake Lugano


The town of Lugano is located surrounding the glacier lake. The Mediterranean atmosphere can almost make you feel like you are out of Switzerland.
Swiss Grand Canyon


Also known as the Rhine Gorge, this amazing site is located in Graubunden. There are easily accessible hiking and biking trails of different intensity levels. Guided rafting and canoeing are also offered weather permitting.
Davos

This highest town in the Alps gives you plenty of opportunities to take part in winter sports. Other notable sights in the area are the Glacier Express and scenic roads.

Gruyères

This is the town where the famous cheese Gruyères (appropriately named after the town) is produced. You can visit the local cheese production sites and even take a ride in a fondue train. Lastly, Les Bains de la Gruyères with its natural spring water is the perfect spot for a relaxing getaway.

Bernina Express

This train travels from Chur down south to Lugano moving through the best alpine landscapes. Some highlights include passing through a UNESCO World Heritage as well as glaciers and bridges.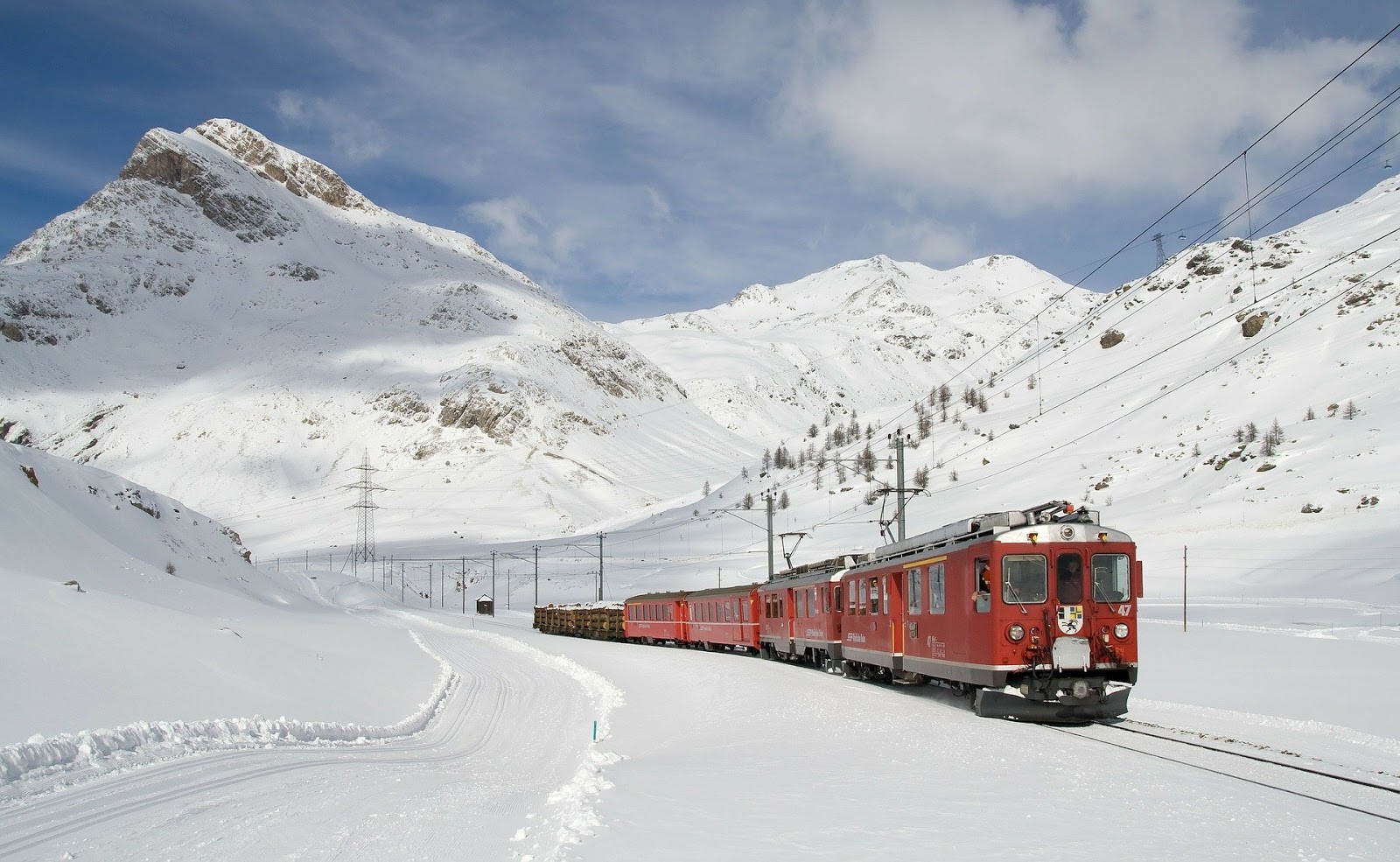 Staying safe during local travel.
Many hotels and Airbnbs have safety measures in place. Regardless, we recommend taking a few of your own precautions such as: 
Before travelling, check the number of cases in your destination and assess if it's the best time to go

Take note of any travel requirements or restrictions 

Travel with your own packs of masks, sanitizers, and wipes

Try to keep an appropriate distance from other people and wear a mask when that's not possible 

Avoid travelling if you are feeling sick 
Hope these inspired you to live your best life all within Switzerland. And if you don't have enough time for a trip, you can always sweat it out with us here at Velocity. You are always one workout away from a good mood!