Local Cosy Hang Outs in Zurich and Zug
by Betty – Tuesday, 14. January 2020
During the next couple of months when everything outside is cold and grey, it can be hard to get yourself out of the house. Lucky for us Zurich and Zug offer plenty of cozy hang out spots that make it just a little bit easier. So here are are a few of our favorite places you can stop by for some bites and drinks in the Zurich and Zug area:
Zurich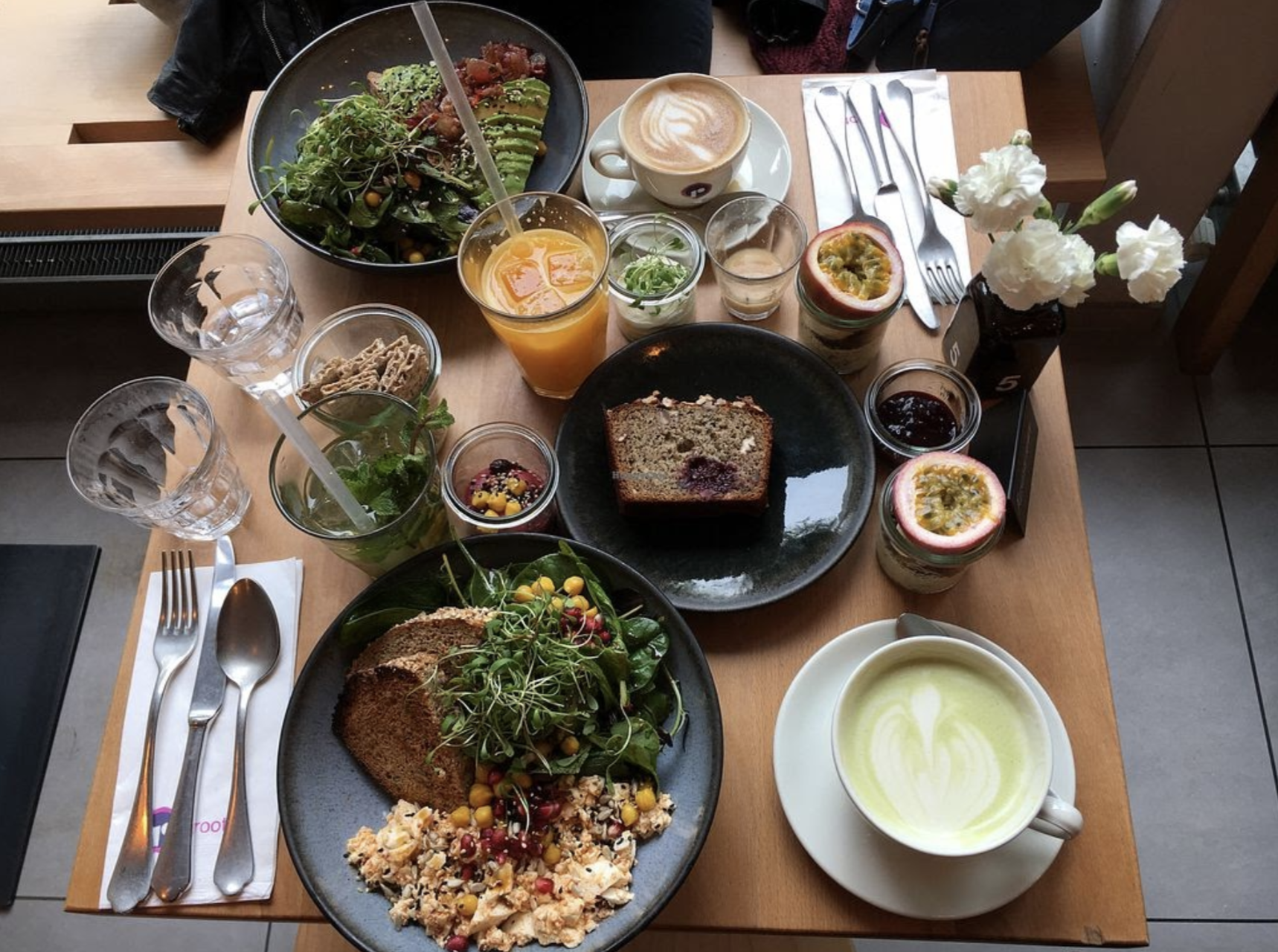 Roots & Friends
Address: Gutenbergstrasse, Limmatstrasse, Lintheschergasse, Schanzengraben, and Sihlporte
The plant based, wellness conscious cafe has multiple locations around Zurich including inside the Velocity Enge studio. It's the perfect place to enjoy a healthy meal without sacrificing taste. Expect nutritional bowls, acai bowls, protein shakes, teas, and coffee to fuel you throughout the day.
Old Crow 
Address: Schwanengasse 4, 8001 Zürich
If you are looking for a cozy bar to take a break from the cold, look no further than Old Crow Bar located in Zurich's old town. The extensive cocktail menu and over 1,600 spirits is sure to keep you coming back to try something new on the menu. And if you cannot decide the friendly staff will be happy to make the perfect drink tailored just to your liking.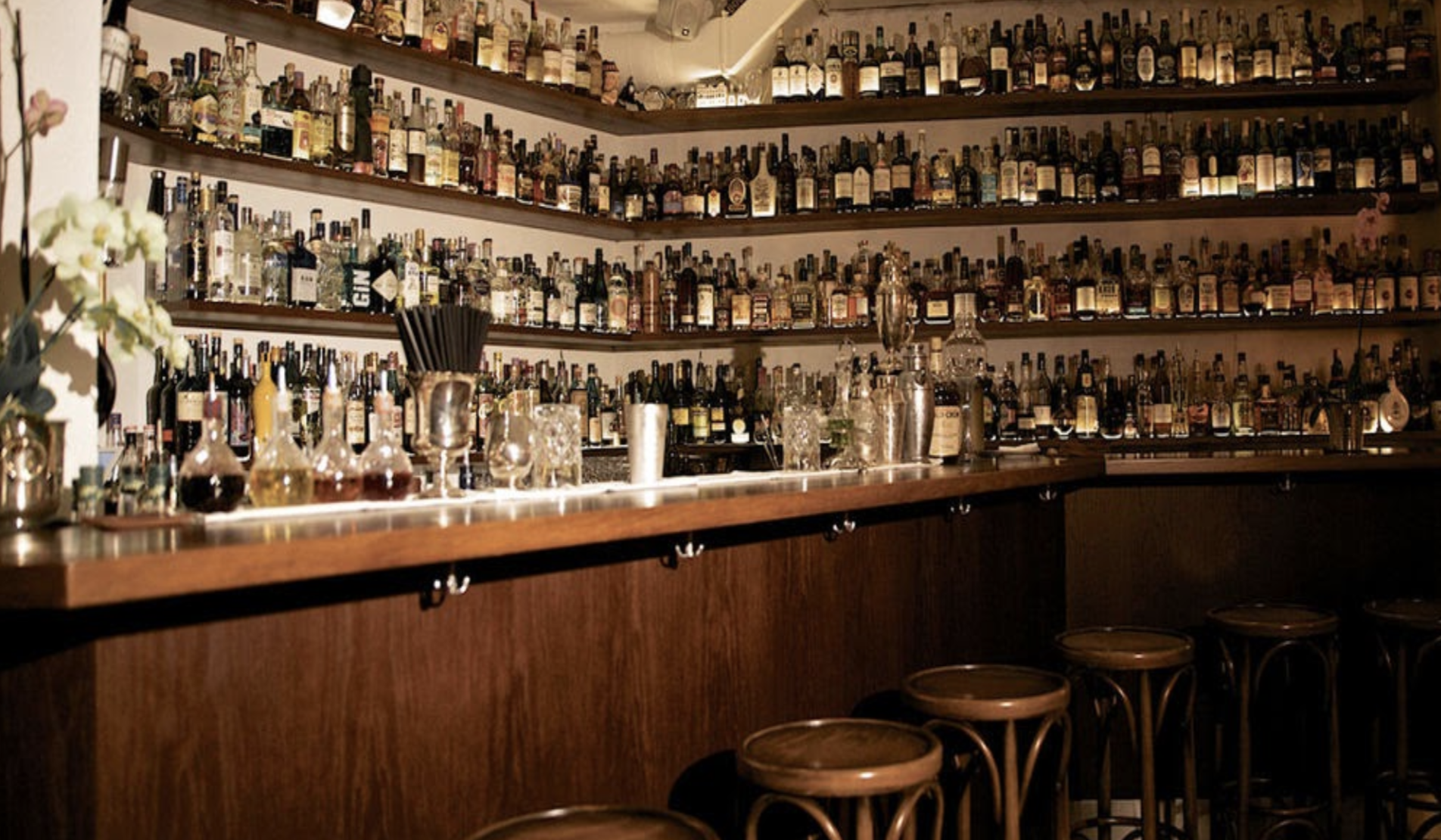 Henrici
Address: Niederdorfstrasse 1, 8001 Zürich
Inspired by the San Francisco coffee culture, Henrici Cafe is best known for its coffee and homemade desserts made right there in the open kitchen. In addition to deserts, the menu includes breakfast food, quiches, salads, and a daily soup. There's plenty of seating space including a lounge area with comfortable couches where you can wind down with a good book and a delicious hot drink.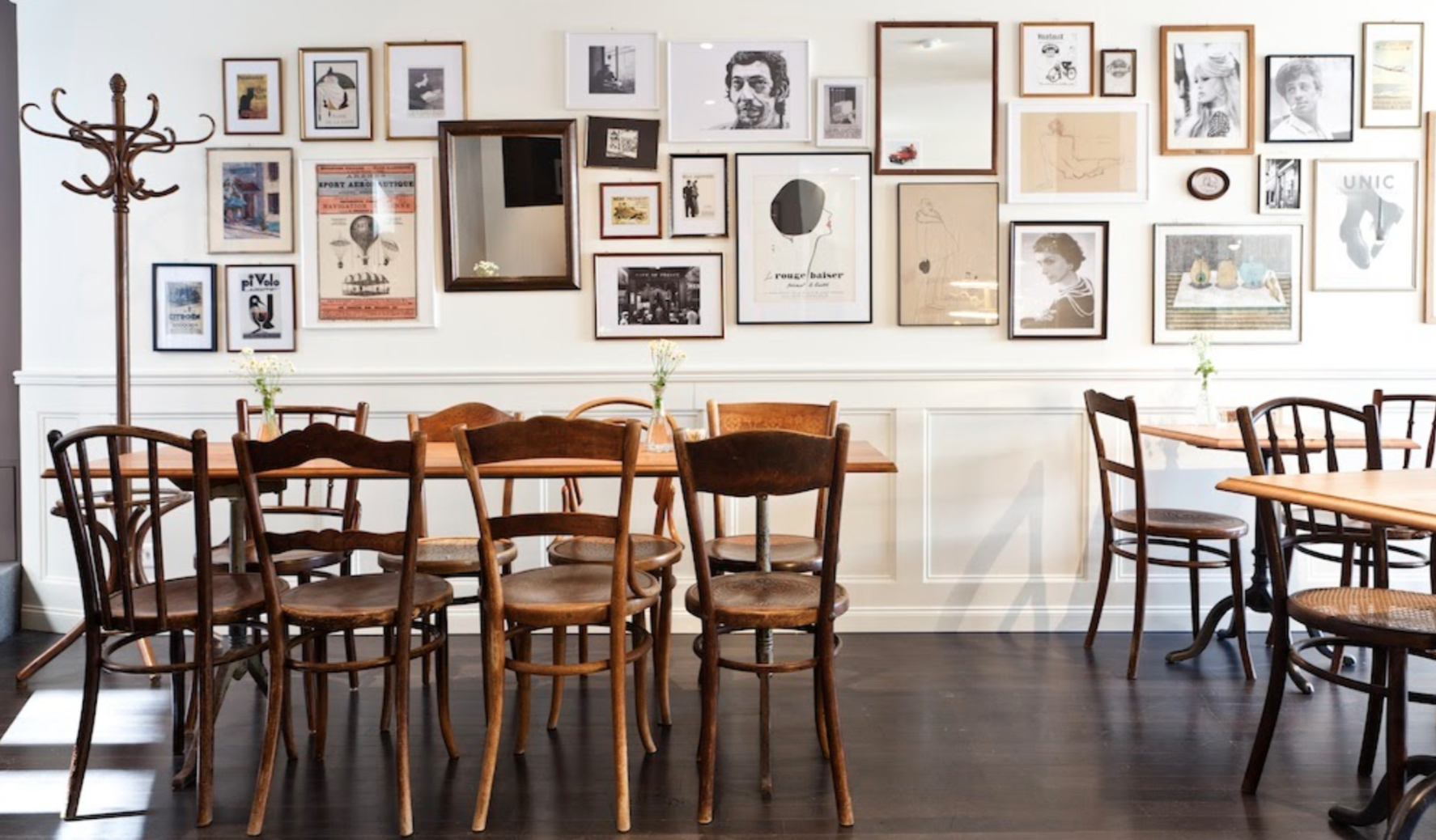 Franzos 
Address: Limmatquai 138, 8001 Zürich
At Franzos you find a small piece of France in Zurich, with charming decorations and French menu to match. Open from early in the morning until late night, the small but intimate setting is perfect for an after-work aperos or a morning pit-stop.  
BANK
Address: Molkenstrasse 15, 8004 Zürich
Former counting house turned trendy cafe & bar, BANK follows a new concept of dining. With a focus on quality and fresh food, the cafe offers a limited yet carefully curated menu mostly using fruits and vegetables that are currently in season. If you happen to make it there on Tuesday and Friday mornings, you can even catch the Helvetiaplatz Market. 
Zug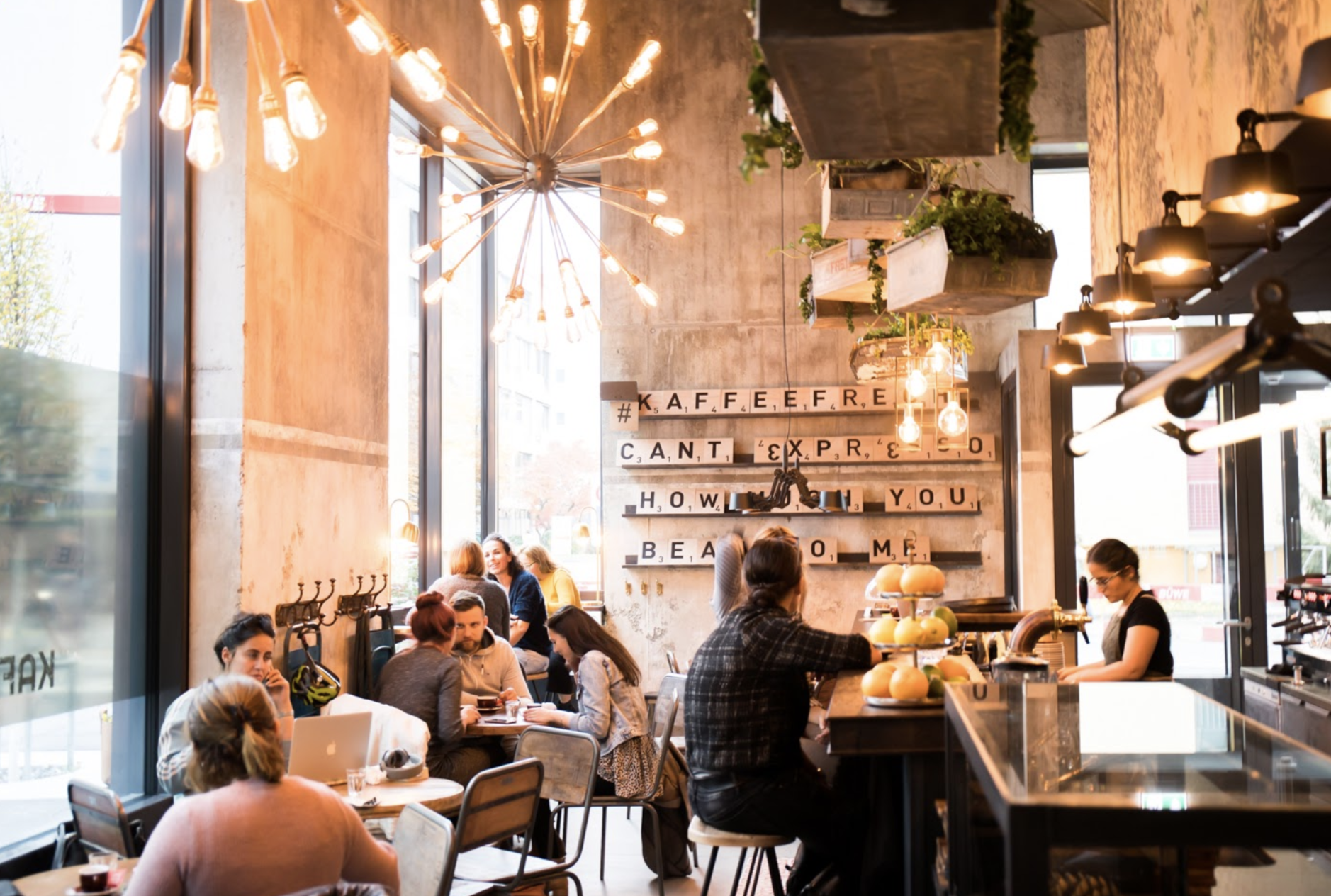 Kaffee Frech 
Address: Gubelstrasse 7, 6300 Zug
The cafe's tagline "With us you can do it – be naughty, be reluctant, be cheeky!" describes the vibrant and friendly atmosphere. From breakfast food to quiches to salads and to a range of alcoholic and non-alcoholic drinks, Kaffee Frech has you covered from morning to evening. Located next to the Velocity Zug studio, it is the perfect stop for a post-workout meal and coffee. 
Freiraum
Address: Zählerweg 5, 6300 Zug
This newly opened space has it all including a market hall with food stalls, plenty of bars, shopping places, and a sportshall. Some of the many standout events include a barista workshop, beer yoga, and bouldering kids gecko. The multiple events designed specifically for children coupled with its pet-friendly policy makes it the perfect place to have a wonderful day with the whole family.
Cafe Glücklich 
Address: Alpenstrasse 16, 6300 Zug
Cafe Glücklich's cozy and elegantly decorated interior, welcomes you in as a nice break from the harsh winter. They have coffee and fresh juices during the day and a wide selection of cocktails for the evening. The lunch menu changes often so you can always look forward to the food no matter how often you go. True to its name, cafe glucklich has an attentive staff that works hard to keep the customers happy.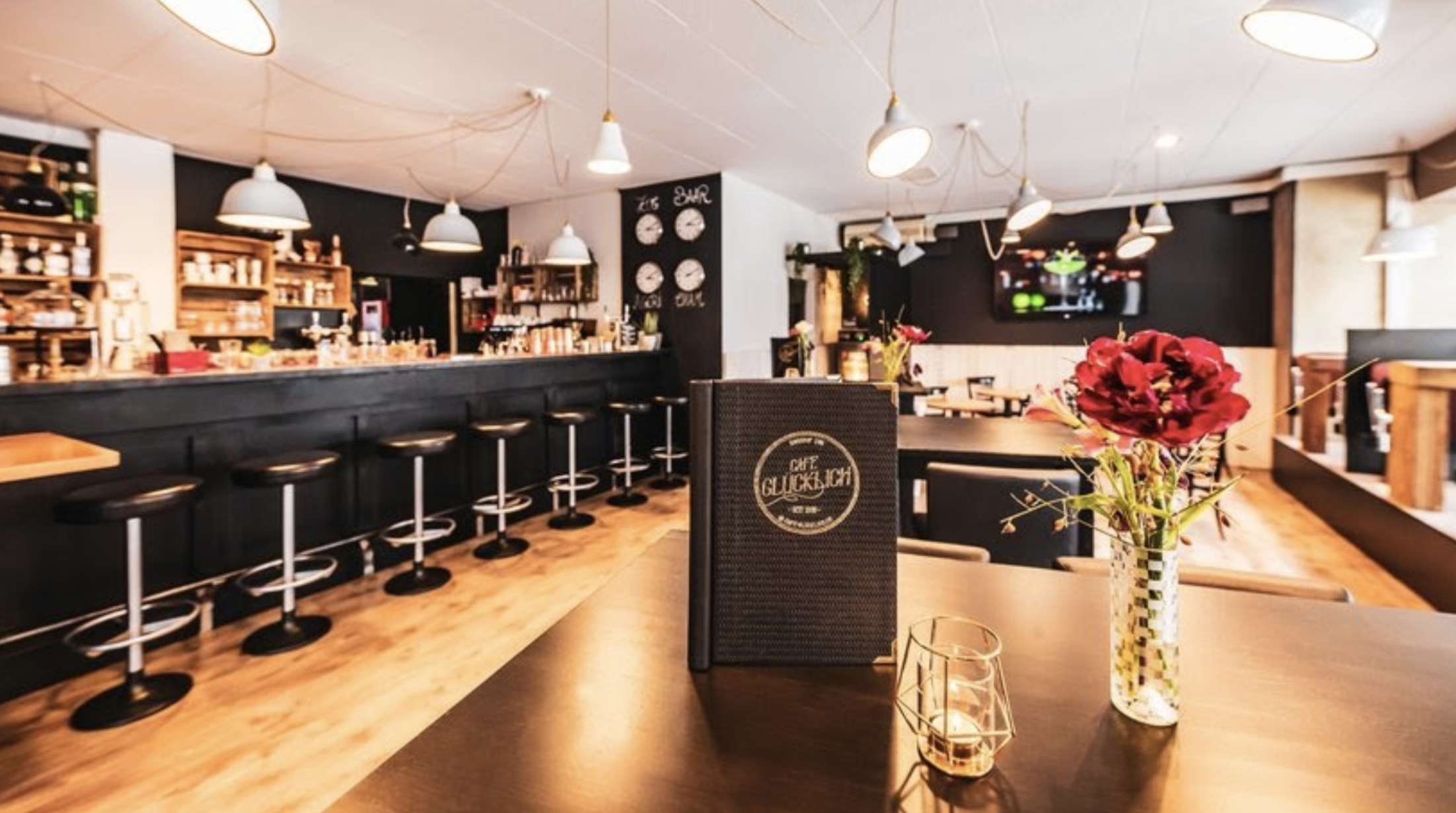 Intermezzo 
Address: Grabenstrasse 6, 6300 Zug
Located at the center of Zug's old town, Intermezzo is an ideal spot to stop for their specialty crepes. They also have a small yet quality menu selection of other foods for both breakfast and lunch. The cafe, known to make an effort to employ staff with learning disabilities, has a friendly environment that is a must visit if you are in the area. 
Plaza 
Address: Bahnhofstrasse 2, 6300 Zug 
Plaza is a vibrant bistro and bar that is perfect for lunch or drinks with friends. Each lunchtime they offer three different menus in addition to their staple selections of salads, pizza, and baked goods. They also have got your dietary needs covered with an incredible vegetarian and vegan friendly menu. The spacious layout also makes it super convients for groups.  
Hope these recommendations help in making the most out of these winter months. Happy exploring!