Holding Yourself Accountable To Your Goals
by Betty – Saturday, 11. January 2020
With the new year starting, most of us have set some goals to achieve something new or possibly break out of a bad habit. The hard part comes when we try to stick to these goals and keep the same level of motivation we had on January 1st throughout the whole year. It is important to not let our busy lifestyle distract us from our goals and instead take charge of our decisions and success.
Here are some suggestions to hold yourself accountable to your goals and be the best version of yourself in 2020:
Be clear on why this is important to you 
Take the time to reflect on why you are doing this and how this will improve your life in the long term. A goal is much more achievable if it resonates with your values and your life ambitions. It's helpful to even write a reminder down and put it somewhere you look at constantly.
Just as it is essential that you have a deadline of when you want to achieve your goal, you should also have a step-by-step schedule of how you will reach it. If you actively put it into your daily or weekly schedule, it will be easier to not get derailed by last minute social plans or procrastination. Planning ahead also means coming up with possible obstacles you might encounter and making plans on how to overcome them.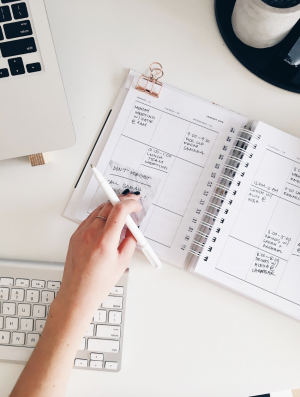 Have periodic progress updates 
And be honest with yourself about your progress. If you find yourself behind schedule, assess why that is happening and make adjustments to your plan to bring yourself back on track. Perhaps the goals you set are too broad and you need to narrow it down. Or you might need to do more research. The more often you have progress updates, the easier it will be to put yourself back on track.
Make the most of your weekends 
Monday through Friday most of us are busy with work or school so it might be tempting to just give yourself two days to be lazy once the weekend rolls around. However, it is a great opportunity to make some significant strides towards your goal by planning ahead and setting a few hours aside for working on your goals. Just don't forget to also take some time off to relax.
Use your friends and family for support 
Although you are responsible for achieving the goals you set out for yourself, it is ok to ask for help. It can be as simple as telling your friends and family your goal so that you use that social expectation to stick to your commitments. Or you can go one step further and get an accountability partner. According to a research by a psychology professor, 70% of participants who reported their progress to their friends weekly achieved their goals compared to only 35% of the participants who did not. This can be someone who is also working towards a similar goal or simply someone who can be honest with you and check in on you regularly.
Turn your setbacks into learning opportunities 
It can be very frustrating to experience a setback, especially if you feel like it is because of things out of your control. After giving yourself some time to be disappointed, it is helpful to keep in mind there is nothing you can do about the past and should focus on the future. Look into what went wrong and try to find a different path to achieve your goal.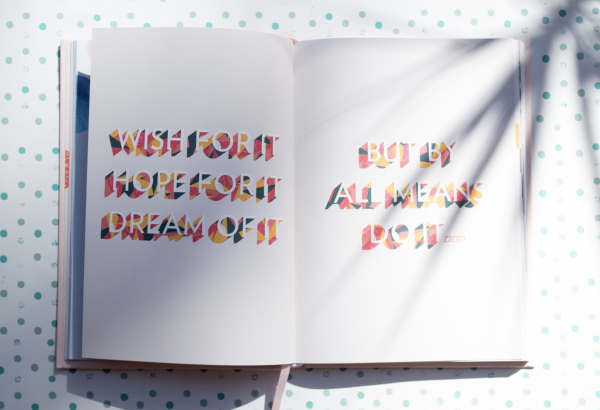 Hope these tips help you tackle the goals you have set for yourself or maybe even inspire you to set some new ones.
References:
https://www.dominican.edu/dominicannews/study-highlights-strategies-for-achieving-goals