Instructor Spotlight: Lena
by Sabine  – Friday, 21  Februar 2020
Hi Lena, welcome to the team! So tell us, how did you end up in Zurich?
It all started when I switched dance schools in 2015 from Olten to Zurich to follow a professional dance education. And now I am spending every day here in this city, which I love.
Tell us a little bit about your background in fitness.
I've been dancing since I can remember. The older I got the stronger my passion for dance grew, and soon I was following a professional path leading to a dancing career. Sadly an accident during dance practice threw me off my path and because of the injury I had to stop doing sports for half a year, which was like going through hell for me. I have always been very active and sporty since I was a kid, I played soccer with my brother, did gymnastics, played basketball or went snowboarding. Almost everything was (and still is) included.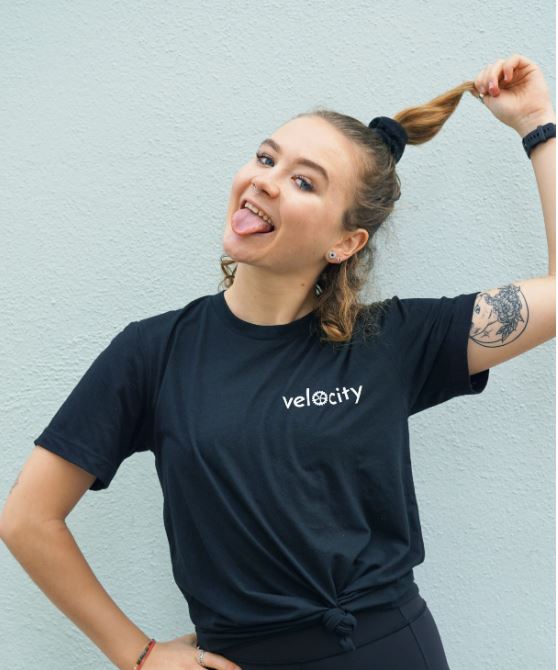 How did you find Velocity and what was the reason for you to become an instructor here?
A good friend of mine, Liza, who is now a power instructor at Velocity, was asking me last spring if i am still looking for a job after school and during my gap year. So I met Sabine and started working at the front desk. Of course I tried out the classes asap and was hooked from the very first second. I was amazed by the instructors, their energy and their power. I realized that being up there on the instructor bike is a dream of mine I didn't even know I had. After about two months I heard that there will be an audition for the Beat academy and I thought, why not.. Let's give it a shot. And now here I am.
Your classes. What makes them different than other classes?
I would say I have my own taste in music. I wouldn't play songs that I don't like. For me the music makes the difference. Being a big techno fan you might catch me going all out on the bike when my favourite song comes up, or you will probably see me dancing around before class has even started.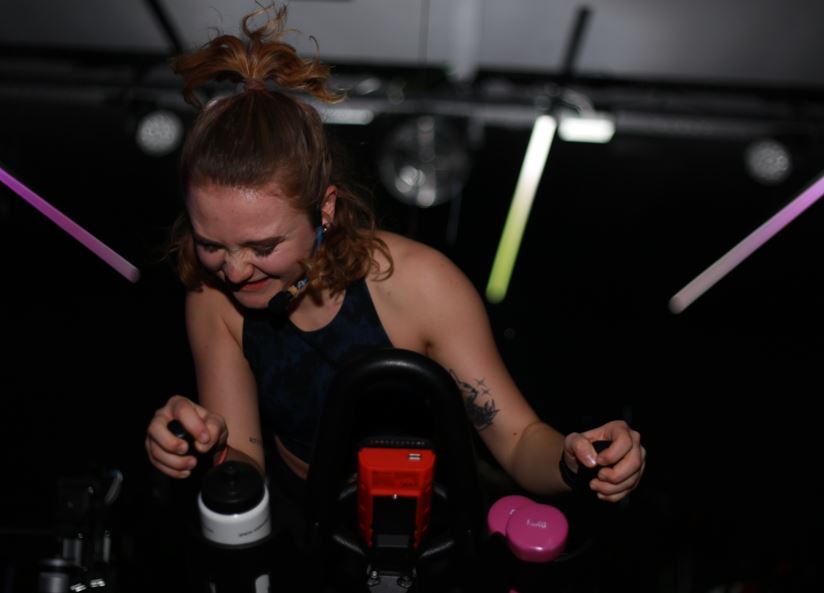 Is there a message or a feeling that you want your riders to take away from your classes ?
Mindset is everything! I want to give them the message that everything is possible and nobody should stop you from becoming what you want to become. Walking out of the room with a big smile, tired legs and sweaty bodies… that's my goal.
What is the one thing that will make you power through a tough training or class ?
100% good music and the instructor screaming at me, lol. Jokes aside, I really enjoy pushing myself and going over my limits because the way you feel after you have done an intense workout is just indescribable.
Are you excited for your future ? What are your plans ?
Oh yes I am very excited! In autumn 2020 I will hopefully start with studying sport science (if I pass the test). And I will continue working at Velocity. During the last months I think I've learned so much and grown a lot. So of course I will keep on giving my best to grow stronger, become better and learn from my Velocity Family.