Velo Lockdown: Stories from Our Community
by Lona  – Friday, 12. June 2020
When our studios were forced to close in March due to COVID-19, we worried that many of our community members would struggle to find new ways to maintain their mental & physical fitness. Our priorities have always been clear to us – community first – so we immediately asked ourselves what we could do to support our community at home. 
We strongly believe that exercise is a great way to destress, feel strong, and stay healthy…and in uncertain times, people need access to these benefits more than ever. 
Offering our bikes and providing live stream cycling classes became the clear answer. And since we also experienced first hand the kinds of financial pressure that COVID-19 could have, we decided to offer everything for free.
Now that all 76 of our bikes are back in the studio, we asked our VELO @ HOME riders to tell us a bit about their lockdown experience. Here is what our community had to say:
93%

of VELO @ HOME riders said that being able to ride at home allowed them to

release mental stress.

 

89% said it improved their mood

during the lockdown.
Many of the VELO @ HOME riders felt that they were even more active during lockdown than before – 50% used their bike at home between 3-5 times per week!
41% said they improved their physical fitness

and

24% said they lost weight

during the lockdown thanks to their Velocity bike!
Many people also mentioned other benefits like reduced anxiety, improved sleep, & maintaining their physical fitness.
MEET A VELO @ HOME RIDER: Rachael Perkins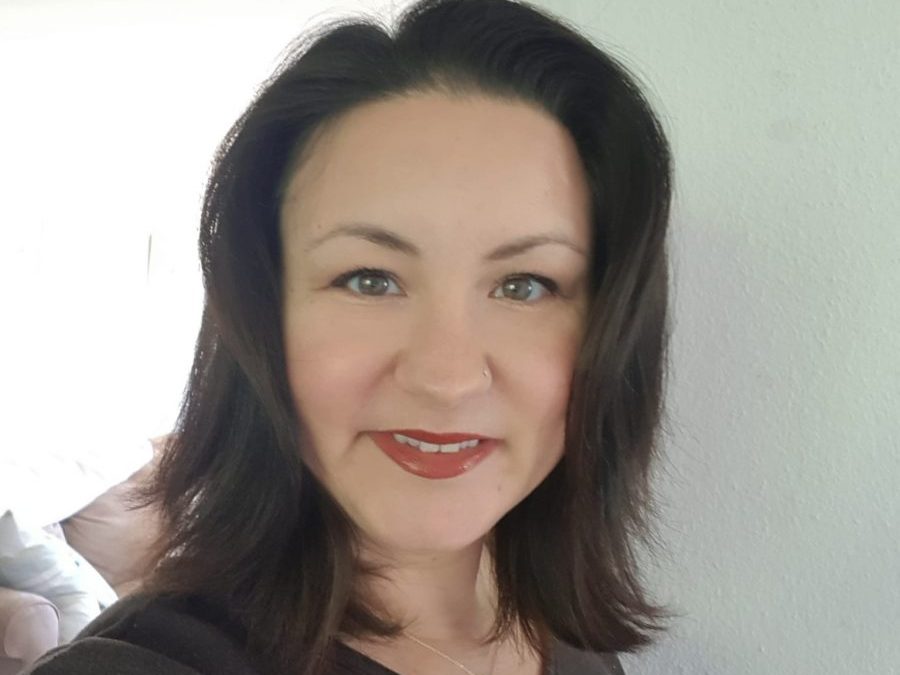 Rachael is a long time Velocity community member. Her husband, a "real" cyclist, asked her to join him for a Veloburn class a few years ago. It was his idea of a date during his winter training. Rachael, being a runner who "hated cycling", reluctantly joined him for the sake of bonding. 
She said the first few rides were so hard – she was tempted to get off the bike and leave within the first 5 minutes. But she stuck with it…& the first time she hit 13 km in a class, she felt so empowered. She's become hooked on the challenge & seeing her progress ever since. 
Q: How was your life impacted by corona?
A: I'm a stay at home mom and from one day to another, my day looked very different. My husband was working at home and taking calls. All. Day. It was shocking to see him work through the entire day, without time to even take a real lunch break.

And my daughter was also at home. One day they were closing schools and the next there was a mountain of papers to read and organize for her homeschooling. Suddenly I became a teacher – in German! 
Since my husband was working so much and our child was at home, it was difficult to get any time for myself. I also had a surgery on my achilles tendon a while ago, which means I couldn't even go for a run. There was really no easy way to get out.
If I hadn't had the bike at home – I would have gone crazy. 
Q: How did you feel when you got your bike?
A: It was pure joy to bring that bike home! I felt like Velocity cared about the spinning community in ways that had nothing to do with money, but us as people. They cared that we were active, that we had access, that we were connected.
Q: How did having the bike at home help you deal with the Corona situation?
A: We spent the first 6 weeks fully isolated – no playdates, no friends, no hugs (& you can ask anyone, I'm a hugger)… I went on one social distancing walk with a friend and felt bad about it. All we had were zoom calls.

There really was no easy way to get out of the house & Velocity was one of the few ways left to connect with people. Having my bike at home was my literal lifeline.
In the best of ways in the worst of times, the community really shined.
Q: What Classes do you normally take at Velocity?
A: I'm a Veloburn girl – I love the numbers, I love to see them get bigger every week… I love the challenge.  I workout harder in a Veloburn class than in any other workout. 
Q: How often did you use the bike?
A: I counted and I actually did 40 rides in total! 
I cried a little bit when I had to give the bike back…but on the bright side, I can get back in the studio with you guys now without having to stay up till midnight to book the classes!  
MEET A VELO @ HOME RIDER: Charlotte Gannon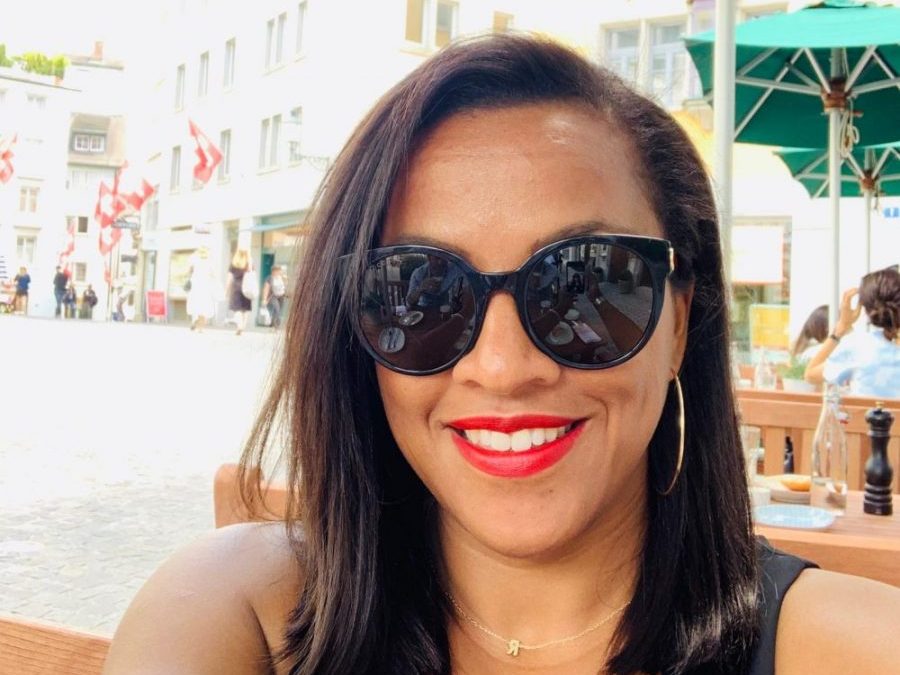 Charlotte says she's always had a love/hate relationship with exercise. She loves it when she can get in the zone, but hates it when she's not. Since trying her first Velocity class when a friend, she has had no trouble getting IN. THE. ZONE.

"I've tried so many classes over the years, but none have given me the thrill that Velocity has.  It's like going to a nightclub, with the best music, awesome vibes and you get fit in the process."
Q: How was your life impacted by corona?
A: Besides the challenge of working at home with a 1-year-old, and not knowing when we will see family and friends again – I tried my best to make the most of the free time.  I just seized the lockdown as an opportunity.  I felt I had been given the gift of time.  More time to exercise without traveling. More family time. More time to prepare good and healthy food. More time to relax and sleep.  It has changed the way I plan my days, even now that life is returning to the new normal. The lockdown helped me reset my priorities.
Q: Did having the bike at home help you deal with the Corona situation?
A: Massively.  I felt like I'd won the lottery getting a Velocity bike.  It was amazing to have it and do the online classes.  It was the next best thing to being in the studio.
Q: How did you feel when you got your bike?
A: To be able to continue to do something that I have fallen in love with, in such awful times, was just amazing! I feel so grateful and still cannot believe how generous Velocity has been.
Q: How often did you use the bike?
A: I did Velobeat classes 3-4 times a week, some live and some IGTV classes.
Q: What would you say to someone who wants to try Velocity?
A: I would say the instructors and staff make it what it is.  Priscilla is a Queen, I try my hardest never to miss her classes.  Tara on the front desk is the friendliest face to see when you enter the studio.  Mallory is a superstar.  You can't find a better fitness fam.
To anyone wondering if this is for you – if you like music, fitness, and fun – then look no further.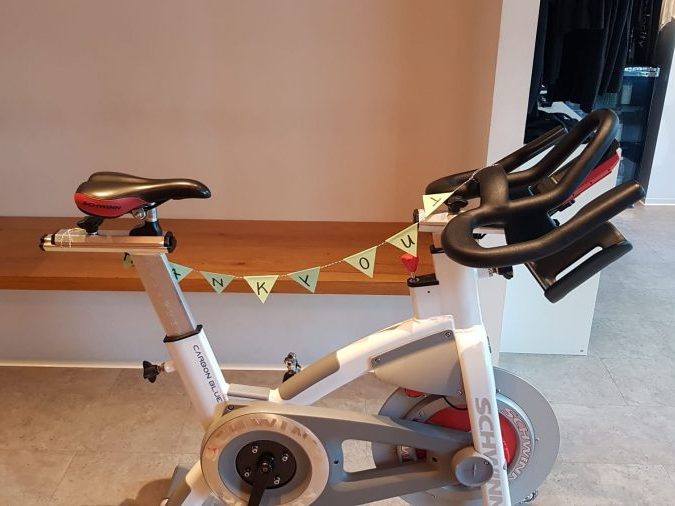 Thank YOU!
From amazing weight loss stories to stories about finding a new passion – we are so overwhelmed by the heartwarming moments and memories that our bikes were able to bring into people's lives & homes. Here are a few more of the beautiful feedbacks we've received:

"Thank you for the opportunity to have a bike at home.  It was a stress buster for sure.

 I hopped on the bike several times a week to workout the stress of teaching my children at home and reduce my anxiety about family in the US.

  It made life in lockdown much more manageable. I cannot thank you enough." 

– Lindsay
"Although it wasn't the same as the group classes, it was AMAZING to have this support from Velocity. These were and still are challenging times and being able to jump on the bike, forget about the crazy world for a while, really made a difference for me. I did a ride almost every morning and as a result, I managed to get in the same amount of movement as pre-lockdown!" – Catharina
"There are two main things I will always remember about the lockdown:
(1) the extra time I had with my family and
(2) how grateful I am to have Velocity in my life.
This bike kept me focused, present, and connected to a powerful, optimistic, and resilient community. This bike was my sanity throughout the lockdown." – Jessica
"I felt like the spirit of the community grew even stronger. My mental balance throughout the lockdown would have probably become tough to maintain without the Velocity family, this was my escape after a long working day. My husband formulated his view quite well, whenever I was getting ready for a class, he would ask: Do you have a date with your friends?" – Anonymous
We cannot thank you enough for your love, support, and energy in the past couple of weeks. Your words and messages have been a huge source of motivation and hope for the future. Although Velocity has been hugely impacted by this crisis as a small business, we are confident that together, we will be able to bounce back stronger! 
 Again, from the bottom of our hearts – Thank you!