Make your MOVE: Stepping up for Men's Health
by Cam – November 5 2021
Men are 24% less likely to visit a doctor for regular check-ups than women. They also are more likely to die an average of 5 years earlier than women. Throughout history, there is a stigma that affects both the mental and physical health of men all over the world. "Suck it up, be a man" should not be a phrase that defines masculinity. Too many fathers, brothers, and other loved ones have been lost just because of this simple phrase that sits in the back of their minds. While our understanding and treatment of mental illness and cancer has advanced leaps and bounds in recent years there is still a lot of work to be done. In the meantime, it is important that men aren't afraid to speak up when they are experiencing symptoms and take action!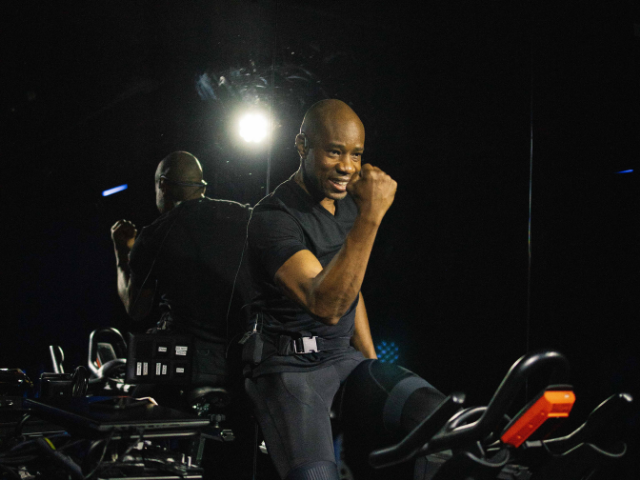 Making a Move Towards Better Men's Health
This November, Velocity supports Men's Health Month, with many opportunitie to join our MOVE charity workouts. 50% of the proceeds from each ride and power workout you participate in will go to the MOVE campaign from the Movember charity group. Since 2003, Movember has funded more than 1,250 health projects around the world, supporting research and awareness for men's mental health and suicide prevention, prostate cancer and testicular cancer. The goal of this particular campaign is to run/walk 60km over the course of the month. That's 60km for the 60 men we lose to suicide each hour, every hour across the world.
While we may be missing a few treadmills, we thought we'd take the opportunity during this campaign to show you how you can convert your efforts on the bike to steps on the ground. Here's how you can spin or train and help a great charity just by showing up!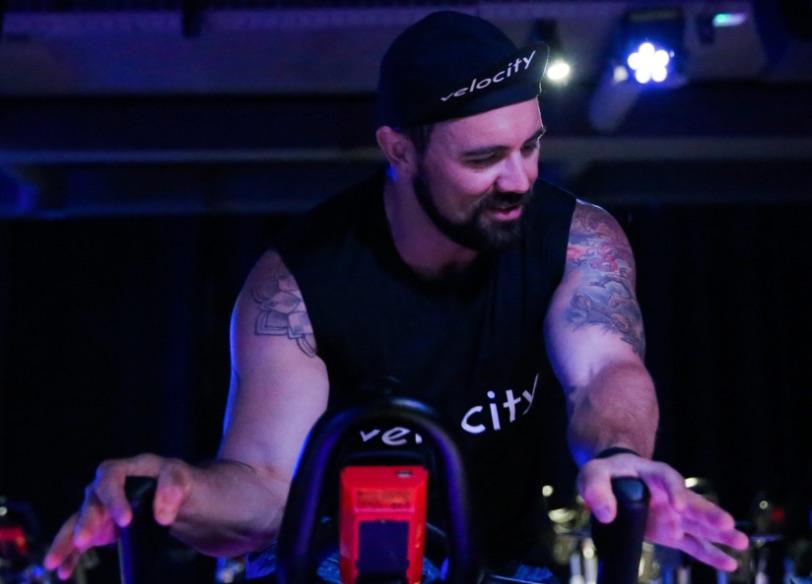 How to Convert Bike Miles to Steps
Unfortunately, most activity monitors and wearable technology like FitBit and Apple Watches use your arm movement to track steps. On a road bicycle this will only track the impressions and bumps you move over as you pedal. On a stationary bike with very little arm movement you'll get an even less accurate reading. However, there are other alternatives that can help you convert your activity on the bike to steps on the ground.  Here are 4 methods to help you meet your goals:
1. Using an Online Converter
Online options like Kyle's Miles to Steps Converter can help you get a general number for your distance travelled. Since the bikes at Velocity present distance in km you can convert using the number 1.609344 km = 1 mile, or even easier just use Google search for a quick conversion. Kyle's converter uses the assumption your stride length is 2.5 ft (0.762 m).
2. Using a Manual Conversion
This will provide with a more accurate depiction of your stride length based on your height and body:
Take 10 normal steps and measure the distance between your starting and endpoints.
Divide this number by 10 to get your average step length. If your distance between the starting and end point is 25 ft (7.62 m) then your average stride length is 25/10 = 2.5 ft. (0.762 m).
Convert your kilometers you ride into meters. You can then divide this number of by your average stride length to get your final steps number.
3. Convert your bike timing into steps
Using the PEHP conversion chart, a 60 minutes bicycle ride with an average speed of 16kmh is equivalent to 133 * 60 = about 8000 steps.
Easy (16 kmh) — 133 steps/minute
Moderate (21 kmh) — 178 steps/minute
Vigorous (24 kmh) — 222 steps/minute
A general rule of thumb is a moderate intensity biking for one hour is equivalent to 10,000 steps.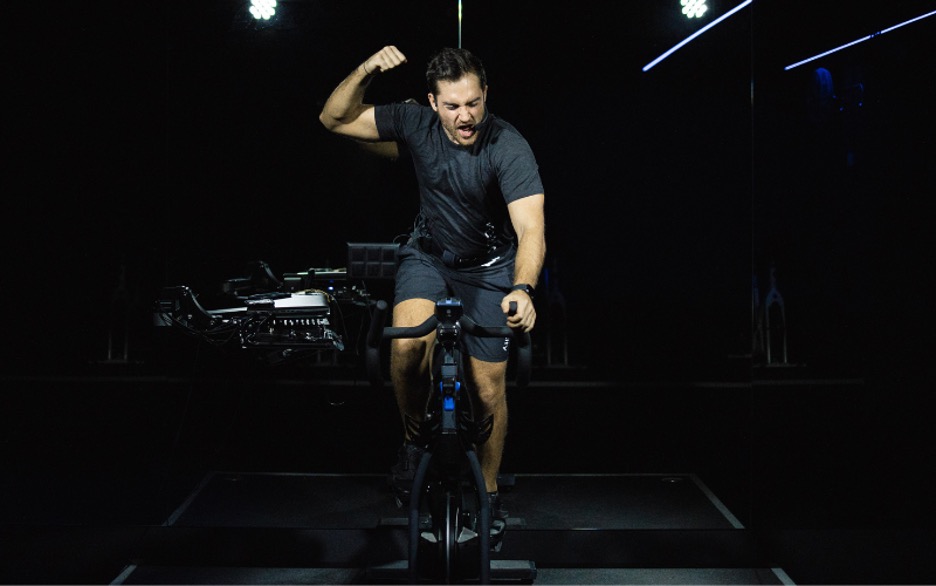 How To Join Velocity for the MOVE Charity Rides
There's several chances for you to help contribute and join the rides just by joining our workouts at Velocity. Men's health still suffers from old ways of thinking, and Movember is working hard to provide the research and resources to make sure those affected can live long, healthy and happy lives. Here is a list of classes to join the next couple weeks:
ZURICH WEST
TUESDAY 19:10 VELOBURN MOVEMBER CHARITY RIDE W/ GEORGE
ZURICH ENGE
MONDAY 12:00 POWER MOVEMBER CHARITY WORKOUT W/ KOSTAS
ZUG
WEDNESDAY 19:30 MOVEMBER CHARITY WORKOUT W/ ANDREAS
References
https://authorvinod.medium.com/how-to-convert-bike-miles-to-steps-here-are-the-4-easy-methods-192383ff1f42
http://www.kylesconverter.com/length/miles-to-steps
https://www.pehp.org/mango/pdf/pehp/pdc/step%20conversion%20chart_FFB805BB.pdf