Veloloco 2021: Recap
by Laura – October 28 2021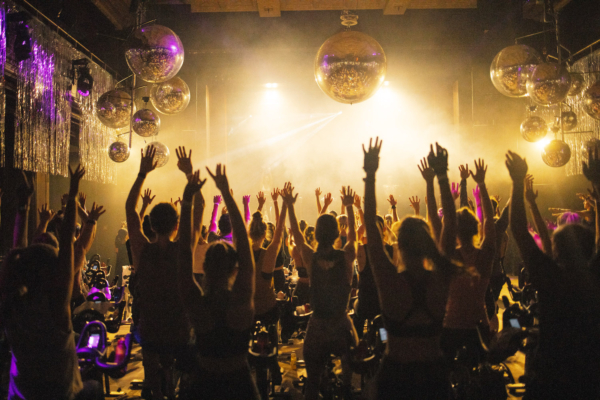 Some may spend their Sunday's resting from a Friday or Saturday night out, but Velocity likes to do things differently.
We brought the party to Kaufleuten for a day of indoor cycling like no other. We are so grateful to each and every one of you who attended and hope you had as much fun as we did.
Guests checked-in for their rides and were greeted by our partners Amira+, Barebells, LOEWI and Sport.LES in the foyer. More info on our partners below.
You entered the club, chose your bike and rode your heart's and soul's out alongside 70 other riders to Velobeat or Veloburn. Some hardcore riders took two rides – we had one brave rider that took three!
Here are some highlights from the day.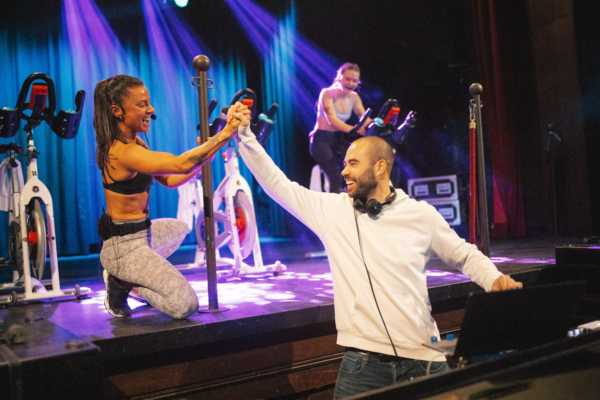 DJ MWP
Thank you DJ MWP!
Max mixed some incredible beats to the rides and has given us access to his mixes.
Relive your ride by downloading the playlists below
Partner Foyer
A big thank you to all our partners who made the event even better!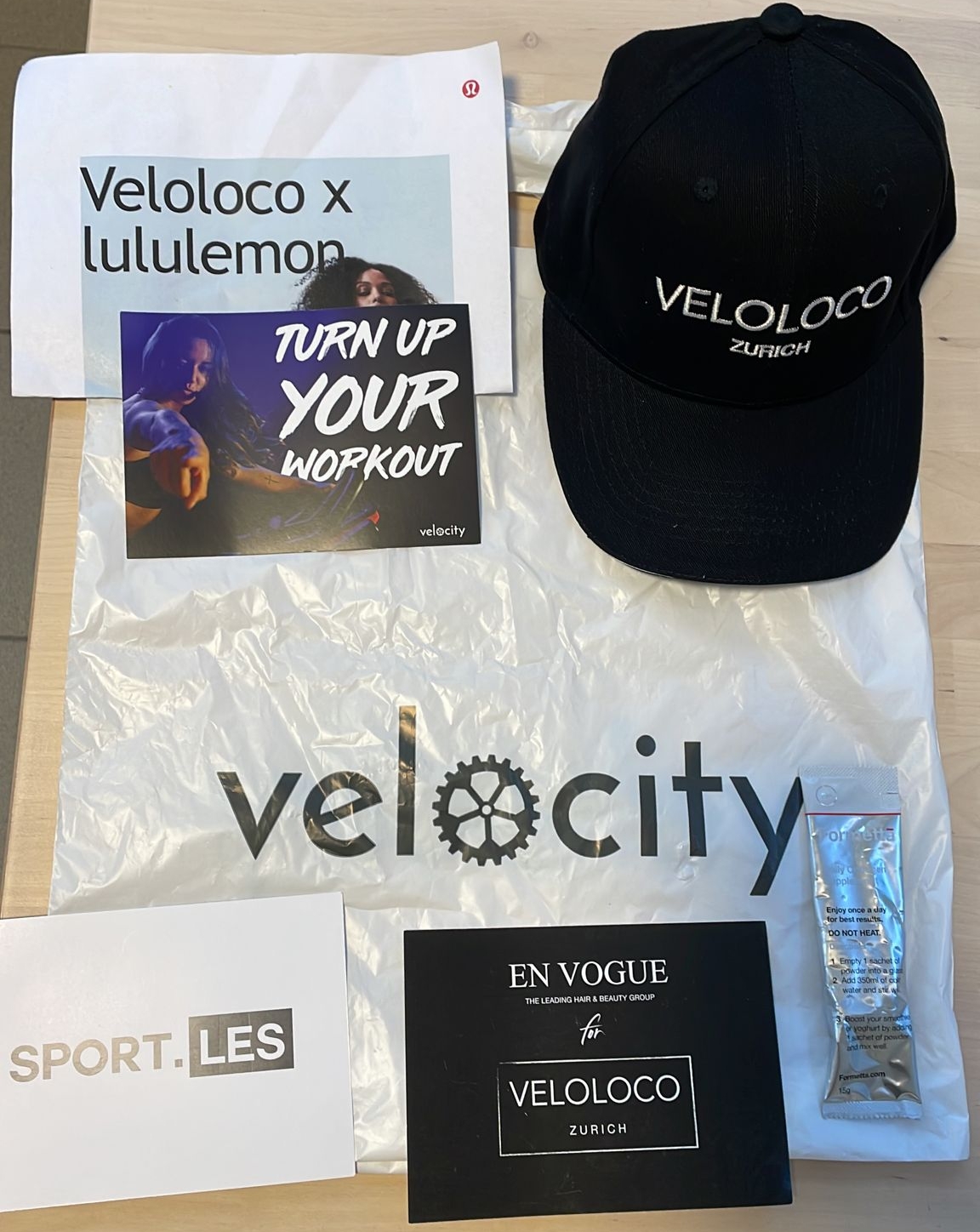 Amira+
Amira+ is neither a protein water nor a protein shake. It is a carbonated soft drink with a high protein content, without unnecessary calories. Amira+ is made for your refreshment and provides your body with an additional 20g of protein.
Barebells
Barebells protein bars are available in 6 different flavors. All with no added sugar, 20 grams of protein and never compromising on flavor.
Sport.les
Sport.les has been a Velocity partner since the beginning;  on Day 1 at our Opening Party over 5 years ago at Studio West.  Megan curates premium activewear and leisurewear designers and brings their exclusive pieces to your closet in a sustainable way. Behind every designer Megan gets behind, you'll discover luxury fabrics, prints and patterns that let you express your confidence and full self-love.
LOEWI
Tailor-made vitamins based on your blood work and lifestyle. The future of nutrition has arrived. LOEWI GmbH is a scientific spin-off of the Technical University of Munich and pursues the vision of making personalized health and nutrition available to everyone. In doing so, LOEWI stands for a healthy and active lifestyle in order to optimally support the individual health of customers and patients.
Roots
Roots has long been the home of all those who like tasty, high quality, vegan food.  A taste experience that is not only healthy, beautiful to look at, but also completely vegan and homemade.
Formetta
A daily supplement that promotes collagen synthesis, Formettā's high-potency formula uses bioactive collagen peptides and effective complementary ingredients to renew, rebuild, and restore. Combat common age-related concerns with the unique daily 10 gram collagen supplement.
When's the next event? 
Many people have asked us when the next Veloloco event will be. Our answer is next year.
If you weren't able to make this one, we hope to catch you in 2022!