Welcome Alex & Natalia: New Power Coaches
By Anna – 15 April 2023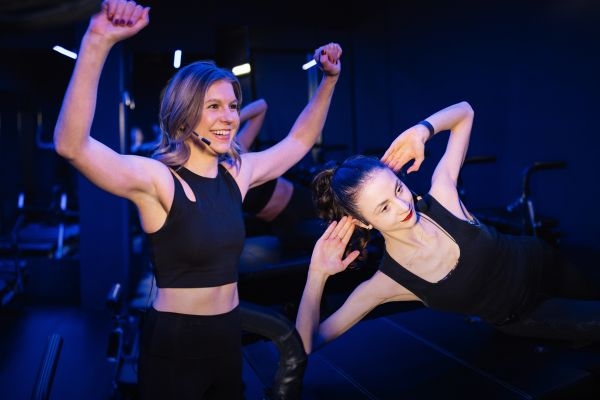 After a challenging Power Academy, two new coaches are ready to jump on the schedule. Please welcome Alex & Natalia to the team! Check the schedule to spot a Free Community Power or just join their regular workouts to say hi. If you're looking to spice up your routine, now is the perfect time. Ready? Let's get powerful.

Alex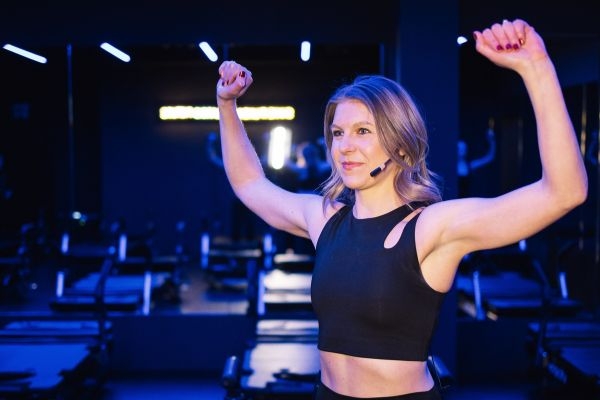 Tell us about yourself
I'm originally from Michigan, but moved to Zurich with my husband and our dog Finn in December of 2021. Back in the States I used to be an Event Planner but always had a passion for health and wellness. I value living an active lifestyle and became certified as a Holistic Health Coach so I look forward to helping more people improve their well-being with each Power workout. Dance has always been a part of my life and I love to pair the beat of the music with the different moves to really help motivate and push people to their next level in each workout. Outside of Velocity, you can find me working on my wellness blog, trying a new recipe or spending time with my friends, my husband and, of course, my dog Finn.
How did you discover Velocity?
I went to my first Velocity workout with a group of girls before heading to Sunday brunch and I was hooked ever since!
Why Velocity?
I really believe in working out to get stronger and to enhance our overall well-being. I feel that's exactly what Velocity stands for. Plus I LOVE the vibe and energy the Power room gives me. I feel empowered, energized and stronger after each workout.
What was the most challenging part of the Power Academy?
Learning something new is always a challenge, especially when it forces you to get out of your comfort zone. A lot of the information was given to us in a short time and executing the routine with confidence took lots of time & dedication. But nothing worth having ever comes by staying in your comfort zone.
What's going to make your Power workouts unique?
I love to bring high energy and the motivation to help you break through your limits. After each workout, you'll leave feeling more empowered and stronger than when you first stepped into the room.
What music will you play in your workouts?
A mix of pop, electric, dance and of course some throwbacks.
Fun fact about you?
I actually turned orange when I was a baby because all I would eat was orange baby food. A real life Oompa loompa!
Natalia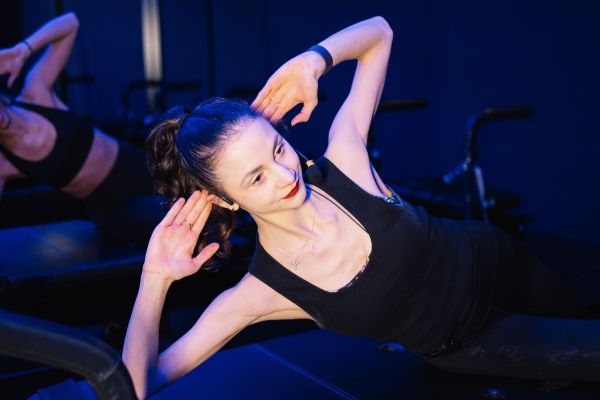 Tell us about yourself
My name is Natalia and I was born in Romania. I started dancing at the age of 3 and I graduated from the Royal Academy of Dance in London. I have been dancing and touring around Europe, and in 2020 I found my home in Zurich, as I got accepted into the MA Dance at ZhDK. I am currently teaching ballet in Zurich and continue my collaborations within the ballet world. 
How did you discover Velocity?
​​I discovered Velocity walking towards the Toni Areal, and as people were walking out of West, I fell in love with the good vibes. I started working front desk in Zug in a matter of weeks!
Why Velocity?
Velocity offered me a home and my first job when I arrived here, gave me a solid ground and embraced me as family. I came here not knowing anyone, in a post-pandemic world and Velocity helped me push myself together and fight for what I want.
What was the most challenging part of the Power Academy?
Combining my knowledge and expertise in ballet with the values and concepts offered by Velocity – also, finding "my voice" and living up to the expectations was really important to me.
What's going to make your Power workouts unique?
I know how to make the body make what you want it to. I have a strong embodied movement experience and feel how to target certain areas of the body in the most effective way. I know how to push beyond limits in order to achieve your goals as fast as possible, but also, I know what those limits are. Progress is never linear. I know how to motivate you to go above and beyond, but also, I know what it is like to work with your body as an instrument on a daily basis. I treat everyone individually and I design my workouts in a logical and progressive manner. Both professional athletes and fitness enthusiasts will find the joy and benefits of taking my workouts. You will walk out of the room feeling centered, balanced, and proud of yourself!
What music will you play in your workouts?
Tchaikovsky, what else? Only joking! My music ranges from pop hits to electronic and house, but nonetheless, 80s hits make the pain go away – so trust me, sweet dreams are made of this!
Fun fact about you?
I moved here with my dog, Hugo, who is the center of my universe.