Recipes (For Success!): Yummy, Easy & Healthy Snacks and Meals
by Liza – Tuesday, 16. October 2018
Recipes (for success) yummy, easy & healthy snacks and meals
Nothing gets you through the day quite like a good meal and some energizing snacks. See below for some easy and tasty snacks to make you get the most out of your cycling classes at Velocity!
Date Energy Balls (makes 16)
These energy packed balls are the perfect pick-me-up for after your workout and they're super easy to prepare in advance since they stay fresh for a week or two if you keep them refrigerated.
Ingredients:
2 hands full of Medjool dates
1 cup of shredded coconut
1/3 cup of cacao powder
Optional for some extra crunch:
1/3 cup coconut flakes
1/3 cup cacao nibs
Method:
Make sure to discard the date seeds and add all ingredients into your food processor. Once everything is blended fairly well but is still a bit chunky you can start shaping the mixture to bite sized balls. To make them look extra nice roll them in some shredded coconut.
PB & J Oatmeal Bars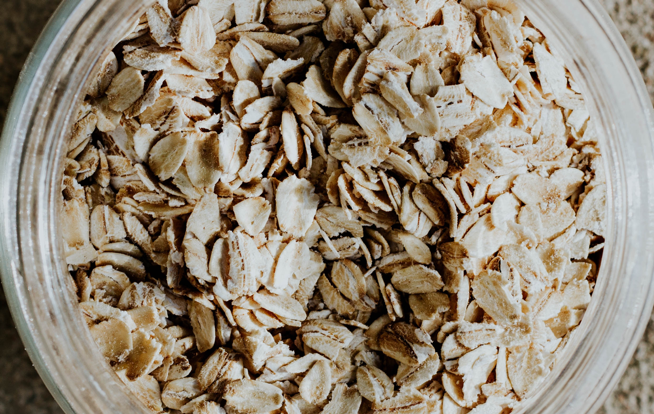 These nostalgic energy bars are perfect for your Sunday morning classes and are just as easy to make as they taste good. Perfect for anybody with a sweet tooth!
Ingredients:
½ cup peanut butter
¼ cup honey
¼ cup coconut oil
1 cup oats
1/3 cup dried blueberries
1/3 cup dried pumpkin seeds
1/3 cup dried coconut
Method:
Mix together peanut butter, honey and coconut oil and melt on low heat. Remove from heat and add oats, then add the remaining ingredients. Press the mixture into a pan lined with parchment paper and chill for two hours. Cut into bars.
Banana Pancakes (serves 2)
These super easy 2-ingredient pancakes are a perfect substitute to sugary pancakes and take only 10 minutes to make. Make these for pancake Sunday, or any day really.
Ingredients:
2 ripe bananas
4 eggs
Method:
Squash bananas into a puree and add eggs. Mix thoroughly. Fry in a pan and then add anything you feel like to your stack. Some recommendations are fresh berries, greek yoghurt and maple syrup or cacao nibs and mango. Time to get creative!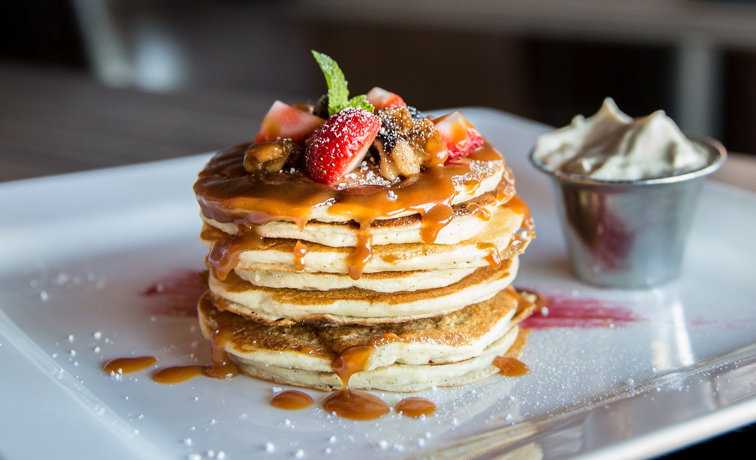 Quinoa Salad (serves 2)
This salad tastes great warm and cold and is ideal for meal prep or just when you`re in need for a quick lunch idea. Feel free to add any more vegetables or even some fruit, for instance strawberries, for a summery variant.
Ingredients:
150g Quinoa
1 Bell pepper
½ Eggplant
1 Avocado
Chicken or Tofu for some extra protein
Method:
Cook the Quinoa in simmering water in a covered pot for about 20 minutes. In the meantime cut the bell pepper and eggplant into cubes and fry in a pan together with the chicken/tofu. Cut avocado into cubes as well. Add everything into a bowl and enjoy!
Grilled Vegetable Wraps (serves 2)
These wraps are super simple to make and taste amazing. You can easily eat these on-the-go pre- or post-workout. Share them with a friend or have them all to yourself, up to you!
Ingredients:
1 Zucchini
1 Eggplant
olive oil
salt
1 cup of Hummus
4 pieces of wrap bread
2 cup fresh spinach
½ cup sliced red onion
1 red bell pepper
Method:
Preheat oven to 200Preheat oven to 200°C. Cut the zucchini and eggplant into thin slices, brush with olive oil on both sides and add a pinch of salt, bake in the oven for 4-5 minutes per side. Spread hummus on wrap bread, then place the eggplant and zucchini slices. Top with spinach, sliced bell pepper and onion slices. Roll into wraps and cut diagonally into halves.
References:
www.storyofakitchen.com/healthy-snacks/pbj-no-bake-oatmeal-bars-recipe
www.foodnetwork.com/recipes/ellie-krieger/hummus-and-grilled-vegetable-wrap-recipe-1910036