Ready, Set, Power – A Reformer Workout Guide
By Mallory – 6 January 2022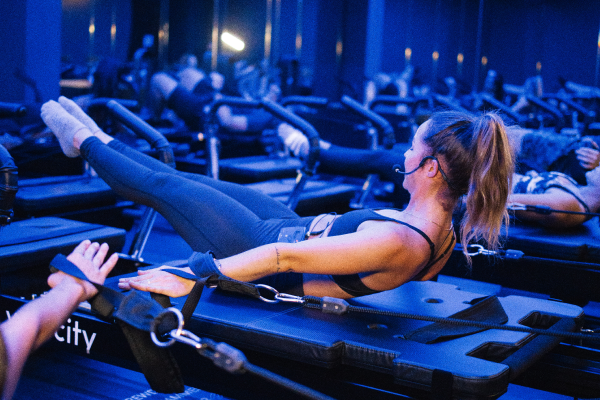 Now is the time to try Power. And the list of reasons goes on and on. Maybe you're not quite 2G+ yet, or maybe you want to strengthen those legs, glutes, and knee stabilizers to crush your ski season. Whatever the reason, we're here to help convince you why Power is one of the most diverse and beneficial workouts out there.
You're a beginner or returned to exercise recently? Or maybe you're the ultimate fitness freak? No worries, it's a hard enough workout every time, for everyone. It allows for modifications to give support, and variations for those who want to push even further. There will be a lot of fun packed into every hour, but it's fitness first. Every 45-minute Power workout, you'll be challenged and pushed to deliver results, both short- and long-term ones. We ensure that there is expert coaching with rigorous and continuous training requirements.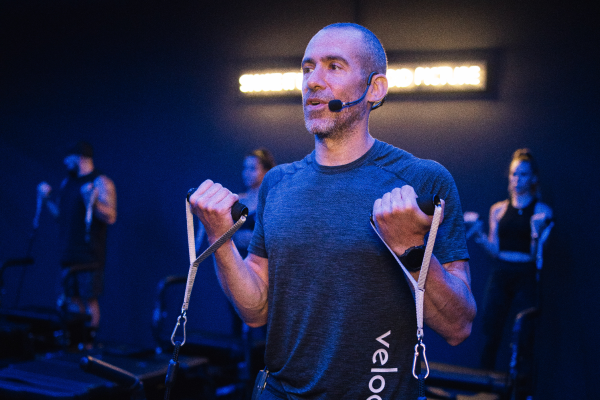 Here are a few answers and tips to set you up for success on your first Power:
What is Power?

The Power workout is completely unique to Velocity – we combine slow controlled movements with bursts of cardio and badass music for a high-intensity, result-driven & energizing workout in just 45 minutes. Strengthening, toning, and enhanced flexibility of the body are some of the benefits of regularly practicing the method.
What is an Xformer Machine?

The Xformer is a resistance device that forces the user to work every muscle effectively, within its grid. Although it is a simple machine using the body as the source of power, it allows for over 200 different movements to target very specific muscles that are otherwise difficult to train. Proper spine stability, alignment, and core engagement are paramount to Power exercises… but this is not Pilates! We work the legs, core, and upper body in every workout.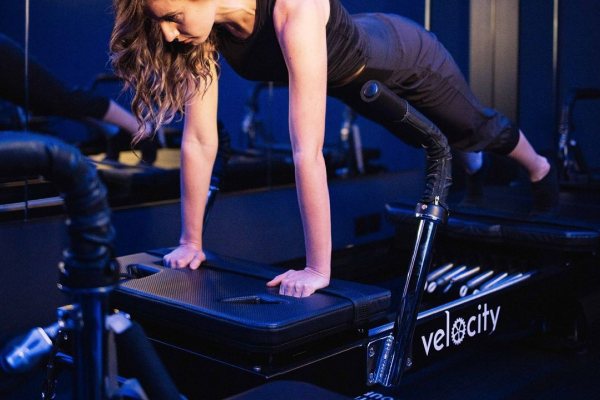 Is it the same as Lagree?
Lagree uses the Megaformer machine. Although the Megareformer does similar things to an Xformer, Lagree requires Instructors and Fitness studios to follow their program and pay to become a licensed Lagree Instructor.
Although Lagree patented their version of the reformer machine and tried time and time again to corner the reformer market, they have lost in numerous court cases against competitors like Xfomer, mostly because they did not themselves invent the machine (the first machine was invented in the early 1900's!). We proudly support those who challenge this monopoly. Challenge is, after all, in Velocity's DNA!
Why else is Power different from other reformer workouts?
The "Power Push" aims to bring your whole body or a specific muscle group to fatigue. This is unique to Velocity's Power classes. These pushes are often added at the peak or at the end of a routine to really empty the tank. An example of a power push set we do in our classes is the "Killer Core" Power Push – a pack of 2-4 exercises that completely exhaust the abdominals, like burpees, mountain climbers, and a final plank hold – all done without rest.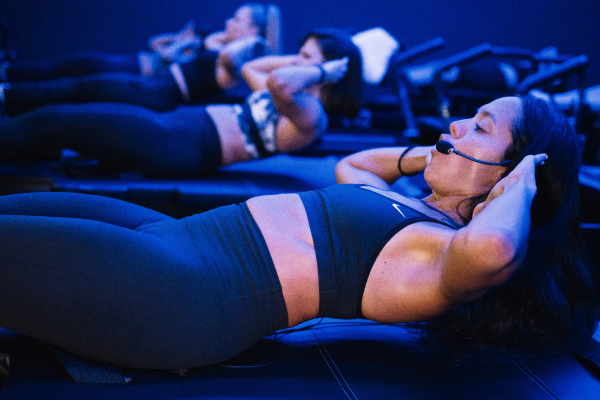 Is there music?

Music is a VERY important tool in a Power class – it is imperative at Velocity. It sets the tone, the time, the pace, the feeling, and bridges a connection between you and the movement. The style of music an instructor chooses can also be the reason you connect with a particular coach. The goal is to have everyone move slowly to the beat of the music in unison – when it works, it's fire!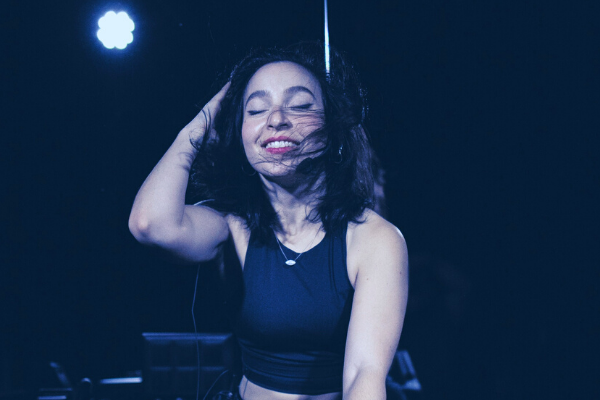 Finally, here are a few tips to help you crush your first time:
Keep movements small: since Power targets all muscles, including the small ones, keep movements smaller than you may think. When extending too far, you can actually lose tension in the movement, essentially giving your body a break in the middle of an exercise.
Be mindful of your form: keep your core and targeted muscle groups engaged during movements, tuck in your belly, keep shoulders relaxed (not up towards your ears) and spine straight (no hunching over).
Listen for instruction: you should never have to guess how much resistance or where your positioning should be on the machine. Listen to cues from your instructor who will give you exact foot or hand positioning, count, and posture reminders. If you're having doubts, look to your instructor for reassurance… they are always there to help.
Wear Grip Socks: this is not only hygienic but also for your safety. The gripping on the bottom of your socks keeps you from an unintentional spill, especially if you start sweating. If you notice your hands are slipping, consider getting a pair of gloves as well. All of this is for sale at Velocity, but you're more than welcome to purchase anywhere you may find grip socks.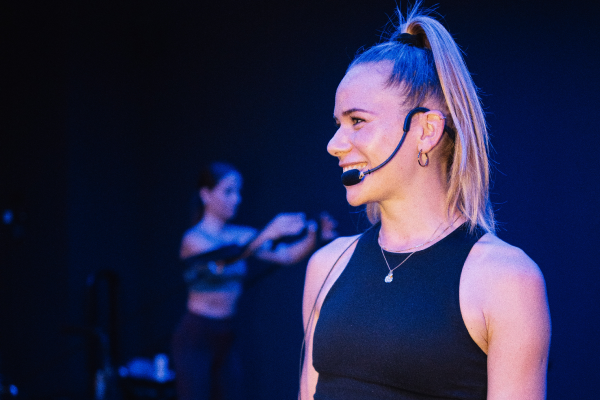 In sum, Velocity Power classes have the capability to be customized for all fitness levels and fitness goals under the umbrella of strength training.  Strengthening, toning, enhanced flexibility, you name it. Bursts of cardio and badass music assist in maintaining the high-intensity, energizing, and result-focused vibe of the 45-minute class.
If you've never tried a Power class, we hope you're convinced to try one now. You won't regret it – we promise!
Check out the schedule to find your next kickass workout.