Velocity Zug – All About the New Studio
by Mal – Sunday, 30. September 2018
You may have heard the news. Velocity is opening two new studios this Winter, and we'd like to take the opportunity to tell you about the first to open in the heart of Zug.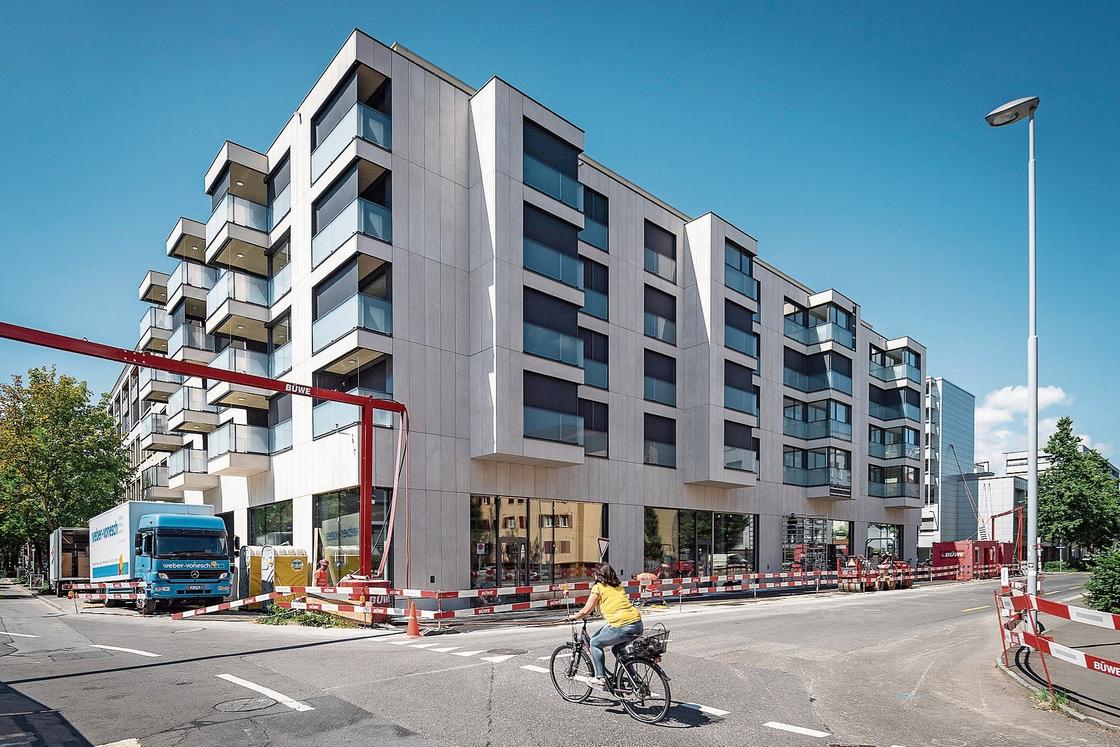 After months of searching for a visible, accessible location in the Zug retail market, the 460-meter space at Gubelstrasse 5 presented itself.  The accessibility from the Zug Bahnhof and Metalli Shopping Center, coupled with being accessible to many large corporate offices made the property the perfect fit.  The community is beginning to buzz, and we continue to look for top talent in the area, both instructors and front desk management.
Velocity Zug located at Gubelstrasse 5, 6300 Zug is just a 3-minute walk from the Zug Bahnhof as illustrated below.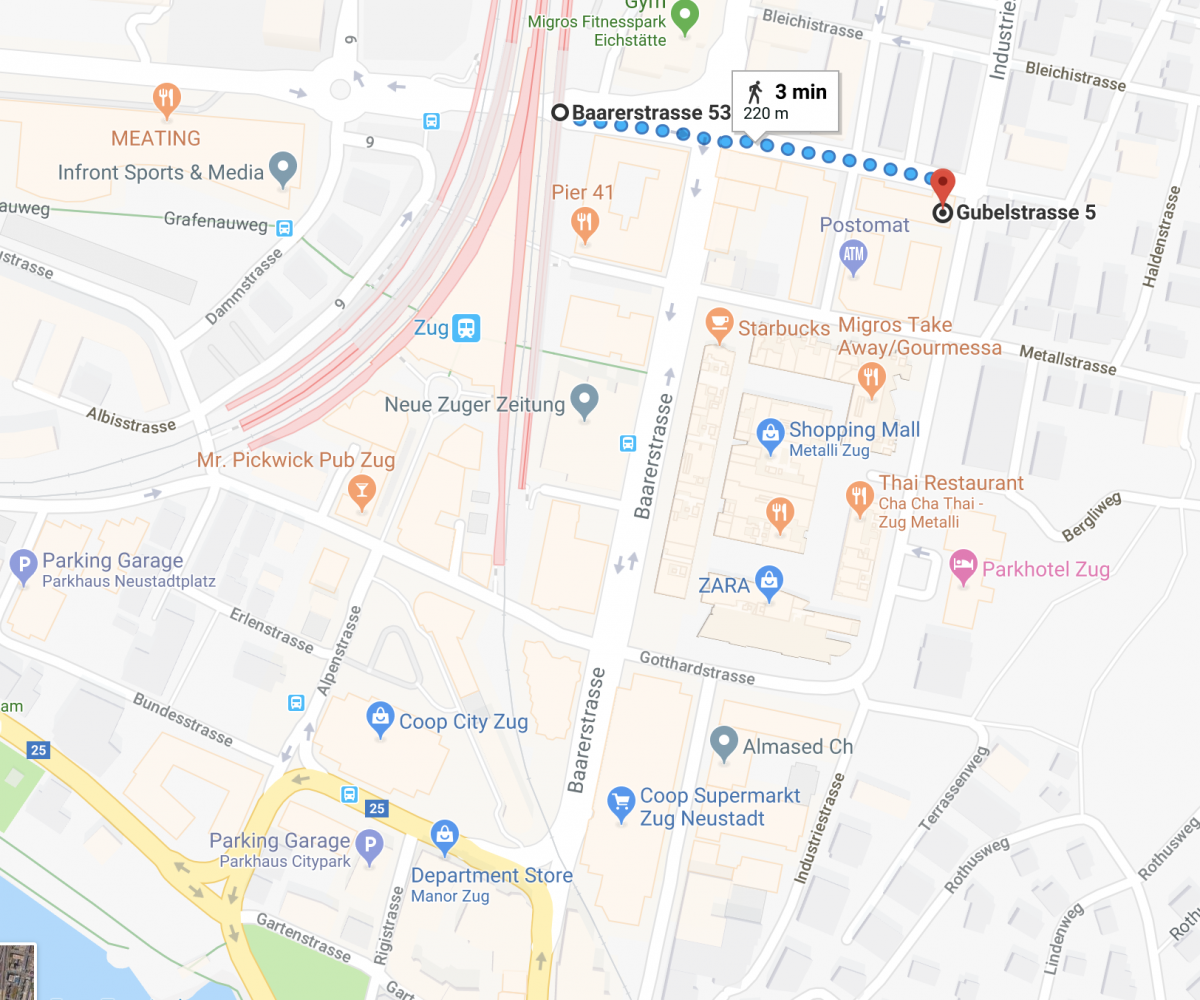 Velocity is located on the ground floor of the Gubelhof, which in total comprises of 4 Mezzanine-style retail spaces with 6-meter high windows and ceiling heights. The Velocity space is divided with the studio rooms downstairs and locker rooms upstairs. The lobby will host a juice bar, merchandise and tables and chairs.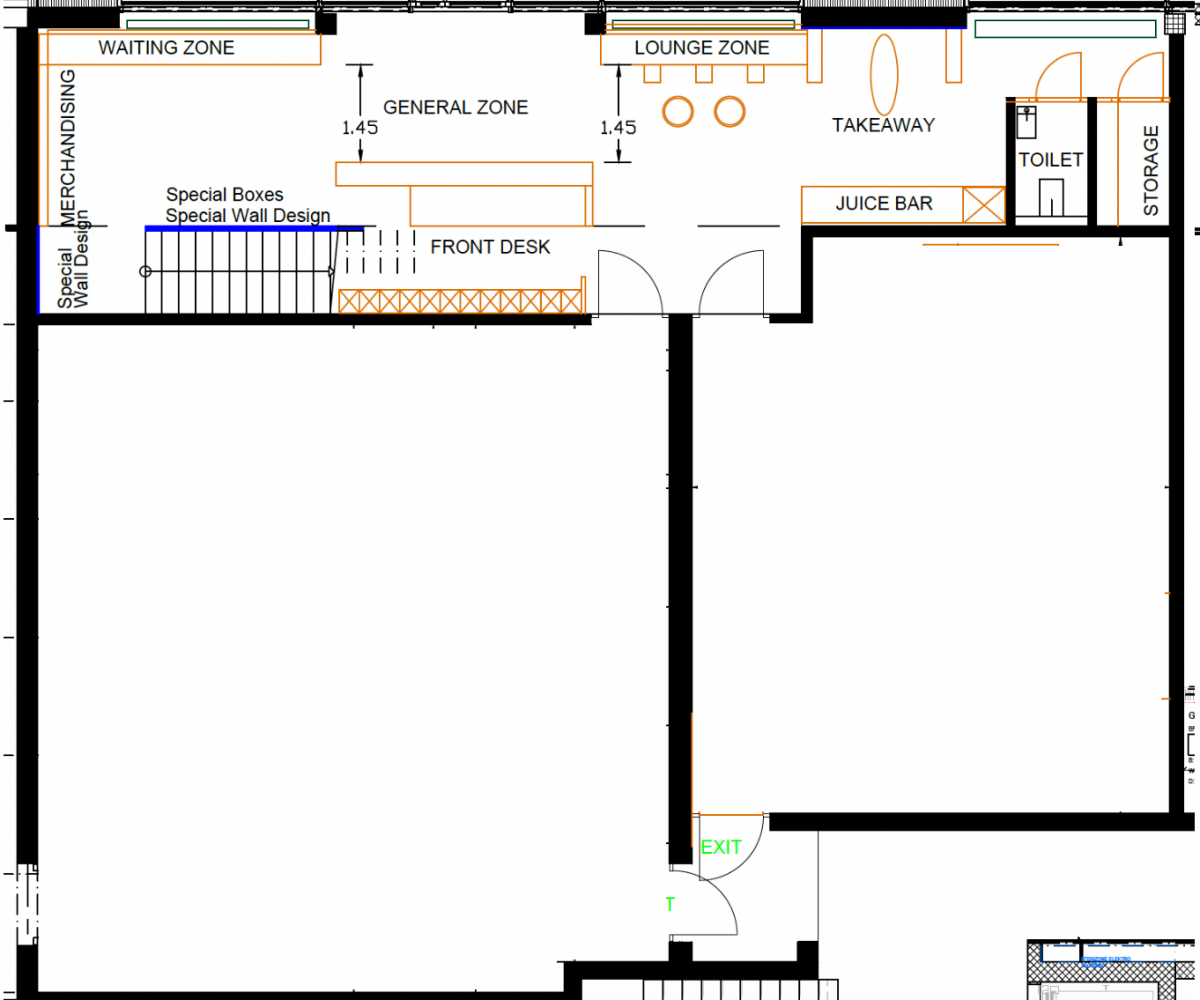 The upstairs will have two locker rooms with many showers each and locker room space.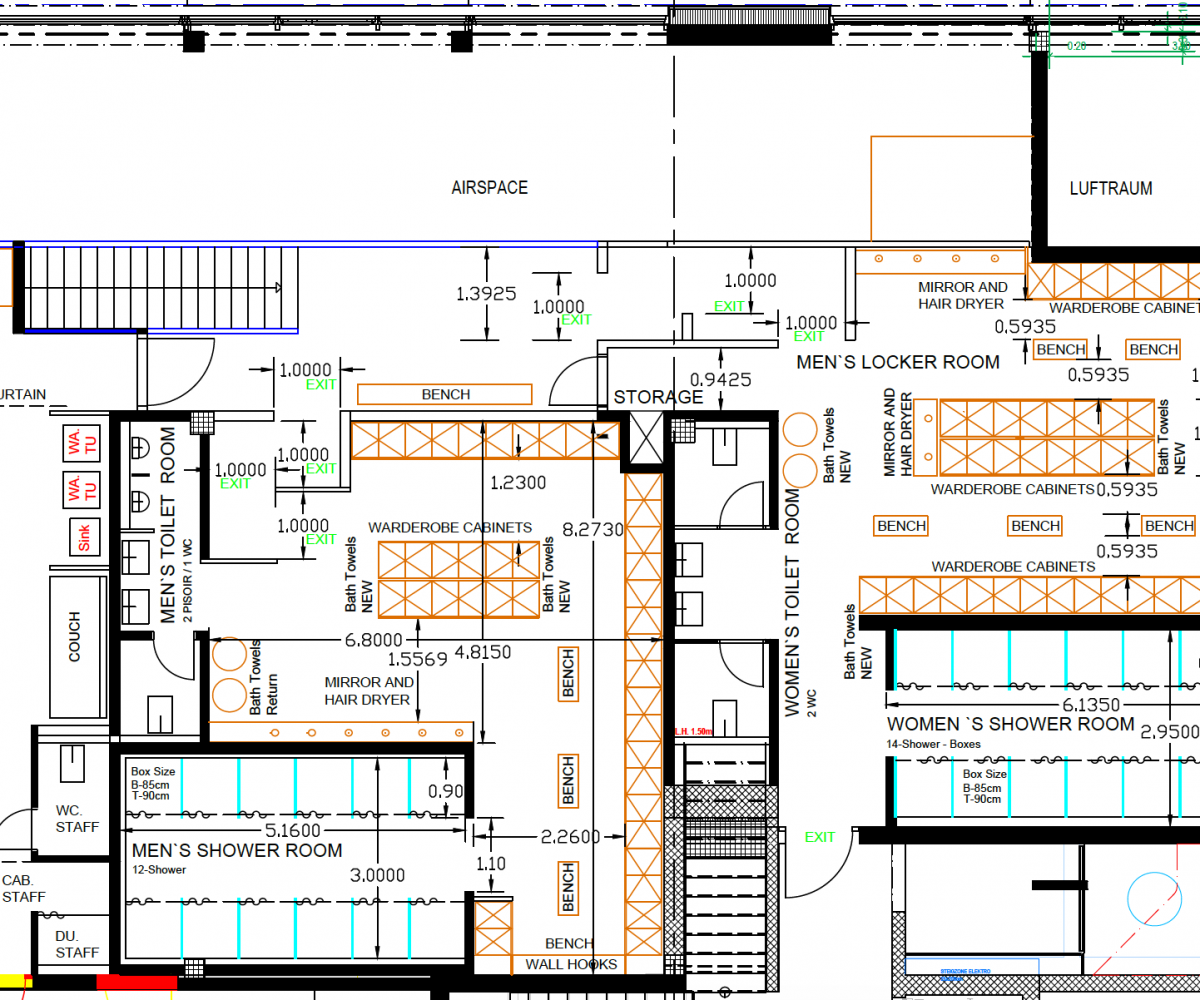 For those customers with cars, there will be sufficient customer parking spaces available in the underground car park and to the side of the building.
As an aside:  the top floors of the building have privately-owned apartments, as well as 11 apartments for rent known as the Gubelhof Suites. The Gubelhof Suites are as stylish and comfortable, and allows people to enjoy the privacy of a fully equipped luxury residence. In case you know of someone interested, they can be used for short stays (just a few days) but are perfect for longer business visits (1-3 months).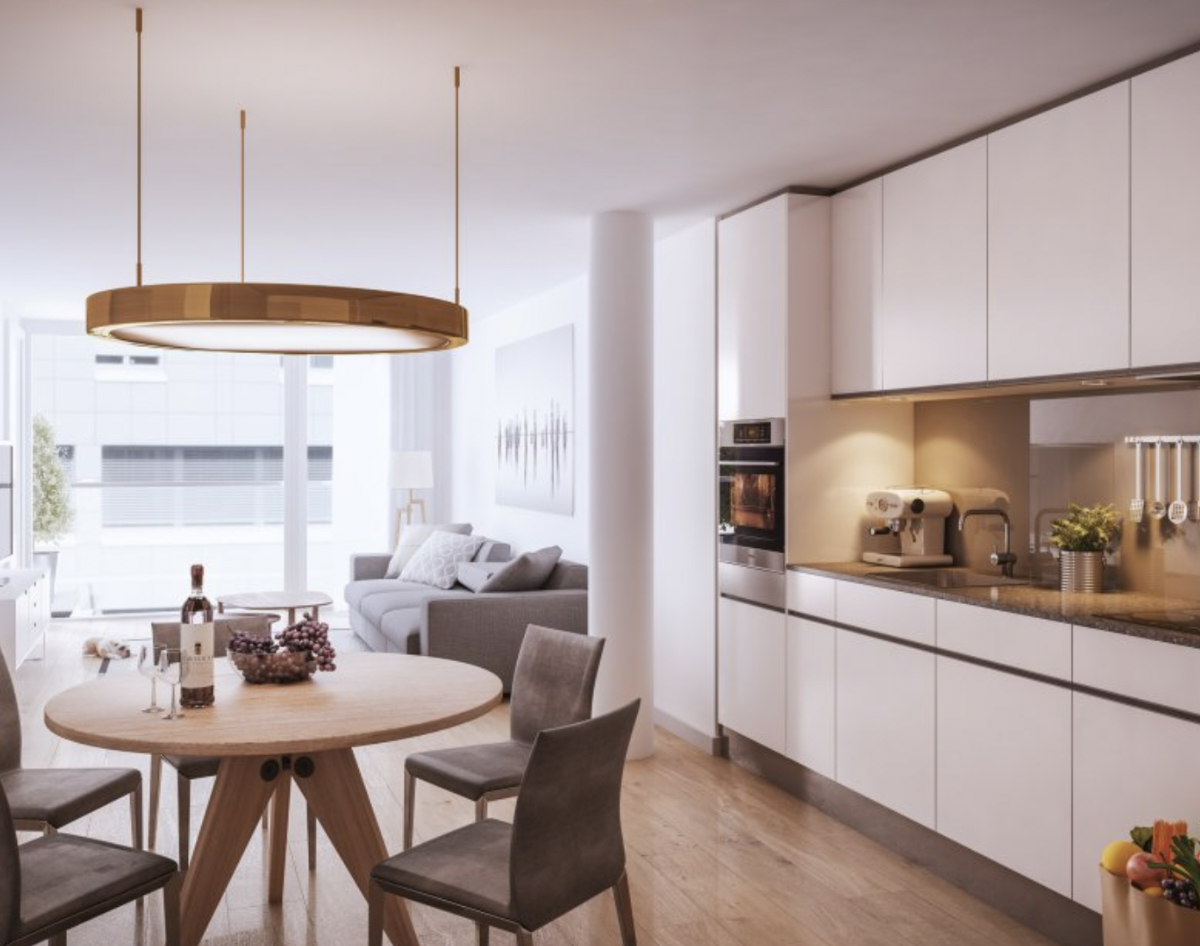 The operators of the Gubelhof Suites, Maria and Bardhyl Coli, have also opened "Kaffee Frech" next to Velocity. The café offers coffee specialties, breakfast items, quiches, salads, etc. It has 22 indoor and 22 outdoor seats and will be open from Monday to Sunday from 7 a.m. to 8 p.m.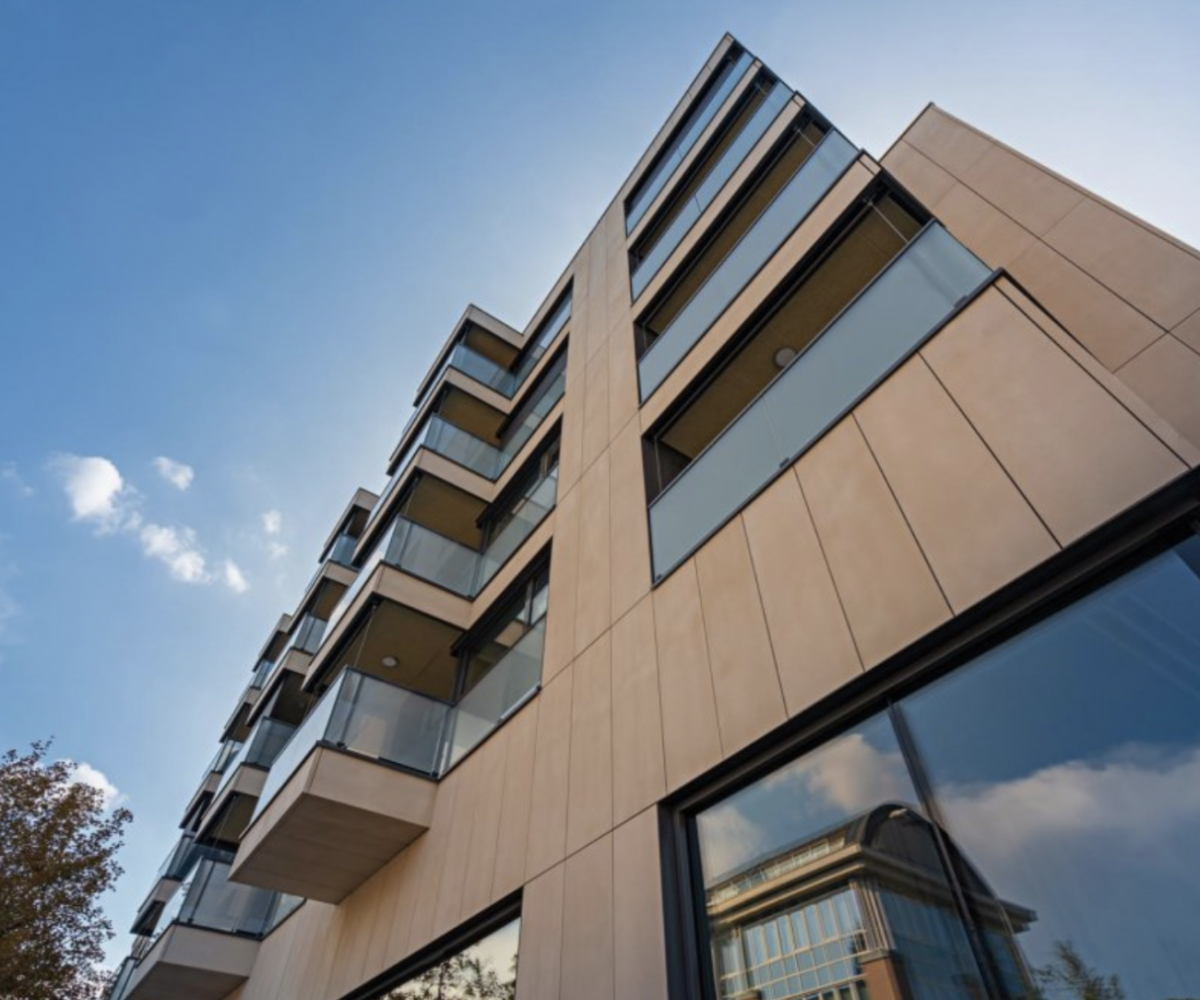 We're thrilled to be on our way to this milestone of the Velocity Zug studio opening in February 2019. The opening of the two new Velocity locations in Zug and Zurich Enge allows us to better share the Velocity experience and inspire positive lifestyle changes across Northern Switzerland.
Follow our instagram for updates on their progress, spin tips, daily inspo and more! And, help us share the good news 🙂
And please don't hesitate to contact hello@velocityswitzerland.com for job inquiries, updates and events.