5 Tips to Maintain Fitness While Travelling
by Laura – August 11 2021
As vacation season is in full swing and business travel starts up again around the world, it may be easy to forget about fitness while you're away. Adhering to the new norms around the pandemic in different countries may also make it more challenging to plan than before. 
Use these tips to maintain your fitness program no matter where you are: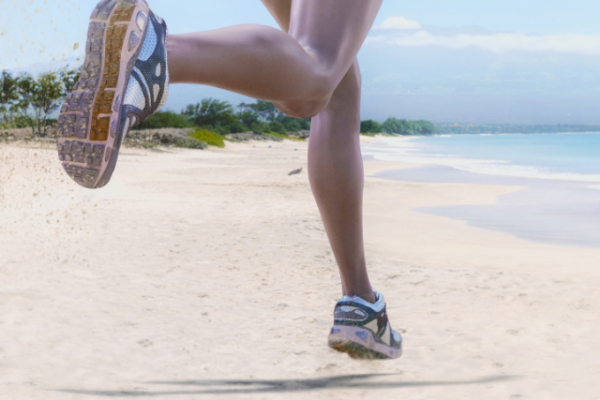 Tip 1: Pack Your Fitness Gear
The first step to set yourself up for success is to pack your fitness gear. Depending on the length of your trip and your luggage capacity, pack two or three outfits so you have no excuses and keep fitness a priority while you're away.  While it's probably not possible to pack heavy weights or gym equipment, resistance bands, sliders or a thin yoga mat can help you stick to your normal fitness routine while you're travelling. 

Tip 2: Research Your Destination 
If you know what to expect when you arrive at your destination, you can plan your workouts accordingly. Some people prefer to workout alone and others in groups, while some people prefer to workout at a gym and others outside. Here are a few things to consider no matter what your preferences are:
If you're staying in a hotel
Is there a gym or fitness course available? What time is the gym open? Are there any restrictions on using the gym because of the pandemic? 
If you're staying in an apartment or villa 
Are there facilities nearby that you can use? Is the place you're staying big enough to workout from there? Are you near a park or beach so you can train there?
If you're staying with friends or family
What facilities are available near them? Do they have at-home equipment? Do they live in an area suitable for running or walking outside?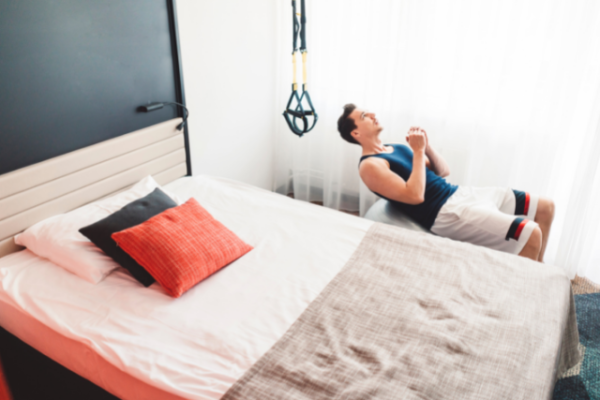 Tip 3: Be Open to Trying Something New
You may be away from home and your usual fitness studio or group is not available, so why not take this as an opportunity to try something new? Whether it's a workout class you've always been curious about or maybe a completely new style of fitness that you haven't had the chance to give it a go yet. It may be the perfect time when you're away from home and your day to day responsibilities to push yourself in new ways and benefit from the results.
Tip 4: Sign Up To A Streaming Or On-Demand Service
There are tons of streaming services that allow you to workout on-demand from anywhere in the world, from the beach to your hotel room, so you can take a personal coach in your pocket.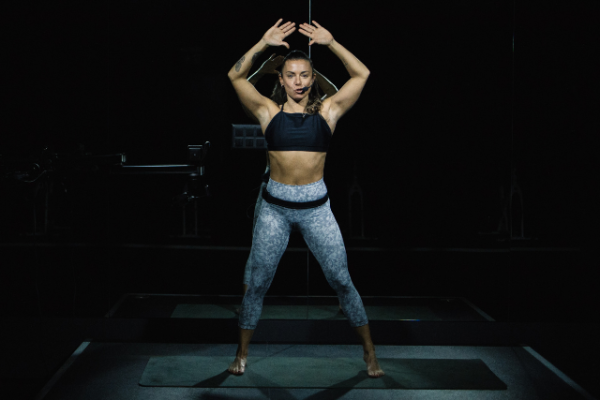 If you get a subscription service like Velocity Live you can take advantage of a variety of workout categories and filter over 300 workouts by duration and difficulty.  For days when you don't have a lot of time but want to be efficient, to the days when you really want to train your endurance and burn off those heavy restaurant meals and drinks, we've got you covered. 
Tip 5: Don't be too Hard on Yourself
There's no harm in taking some time off from your normal routine so don't be too hard on yourself when you're away. Sometimes, travelling long-distances for whatever reason can take a toll on your body with lack of sleep or changes in diet. Having rest, or low-impact days are just as important as moving your body too. Just remember that balance is key and regular exercise can help reduce physical and mental stress which is probably what you need while you're away. Exercise is also shown as an effective method to help overcome jet lag.
If you're travelling and want to give Velocity Live a try, sign up for our 10-day free trial, no strings attached. There are even challenges with daily plans that can keep you accountable.