Competition: The Most Powerful Motivator
by Cam – August 19 2021
Larry Bird vs. Magic Johnson: The Ultimate Competitors
One of the greatest basketballs players of all time, Larry Bird, was once asked why he would shoot 500 free throws before practice at 6 am. Per usual, he had a very direct and serious response, "Because I know Magic Johnson is in a gym in LA shooting 400." Well okay, maybe that was a just a rumour spread by an enthusiastic journalist that he said that, but the truth is these two Hall of Fame greats were constantly going head to head in competition.
The Rivalry Begins
It started in college, when they met for the first time in the tournament championship, in what is still the most watched college basketball championship of all time. Larry lost that first battle and Earvin "Magic" Johnson was voted as the most outstanding player. They would meet in the championship game of the NBA a total of 3 times by the end of their careers, Magic Johnson winning 5 championships in total and Larry Bird winning 3. Ultimately both would win the most valuable player (MVP) award 3 times each.
Their rivalry became a media frenzy. They attempted to turn it into a racial battle painting Larry as the poor rural white player from Indiana, and Magic as the affluent black player from the capital city of Michigan. It didn't help that they played for long time rival teams, the Boston Celtics and Los Angeles Lakers, the winningest teams in the NBA. In truth, both overcame incredible obstacles in their life and were only driven by a love of the game. They fought hard against each other for so long only because of their competitive spirit, driving each other to greatness by pushing themselves past limits that would exist if either had not played basketball.
Enemies to Allies
The media riot lost in the end, these bitter rivals actually developed the utmost respect for each other. After meeting for a commercial, Larry's mom cooked lunch for Magic and stated, "You're my favorite basketball player". This cold rivalry had turned into true friendship. They would congratulate each other on hard fought victories and eventually join together as teammates, winning gold for the USA at the 1992 Olympics.
When Magic Johnson received the devastating news that he had contracted HIV, Larry was one of the first people he called. Larry was so overwhelmed and upset that he tried to sit out that night's game. He made sure that even with so much confusion and societal pressure at the time of the epidemic, to be there for his friend. Even as they don't meet on the court anymore, you can be sure that these two, some of the greatest competitors to ever grace the game of basketball, will be the first to hug each other at every event they join.
What Can We Learn?
Competition doesn't mean hatred of your perceived "enemy". It's defined by the mental fortitude to push past the limits you set for yourself by outworking others that you are inspired by. Larry and Magic learned this as they grew and matured in their sport. It wasn't anger that drove them as they advanced in their careers. It was that they didn't want to give anything but their absolute best every day, because they respected the other person on the other side of the court. They learned from studying each other, and became the strongest version of themselves.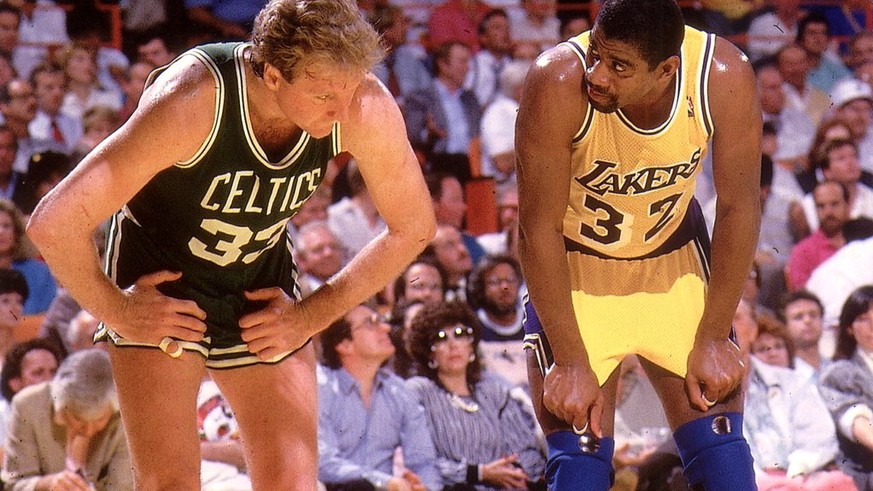 This is what you can carry through to anything you do. Whether it's running with friends, a game of football, or an indoor cycling workout you grow by building up each other on your way to the top of your game. You can look to the person next to you and see they are putting the same level of energy and effort as you are. The excuses our brain build up seem to fade. Pain and exhaustion are tough things to work through when your mind is telling you to give the body a break. Knowing others are pushing themselves the same way can help you elevate your workout.
Veloburn: The Friendliest Competition
Veloburn is the ultimate way to engage in friendly competition while having some of the top coaches in Switzerland take you through exciting and challenging indoor cycling workouts. Low impact, high endurance workouts help you challenge the physical and mental limits you set for yourself. Each workout let's you opt-in to the leaderboard where coaches will periodically show you how your workout is progressing compared to others around you. This high intensity interval training exercise gives you the chance to fight against your past performance while inspiring you to match the team members around you.  Become stronger everyday with these engaging workouts.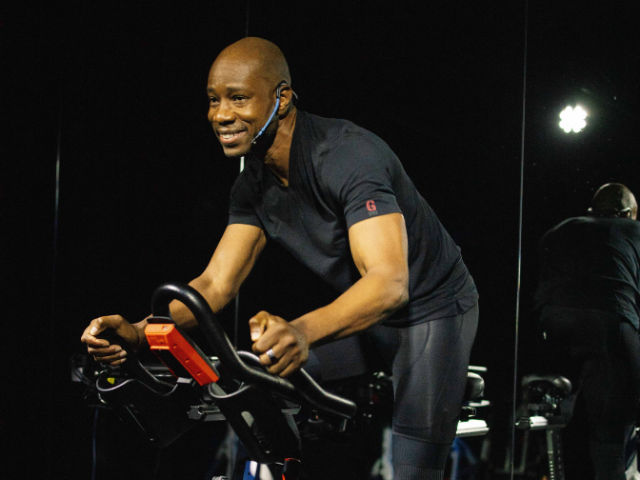 The best way to get involved is join up in next week's Veloburn Team Rides. Join together just like Larry and Magic did and compete alongside your teammates against others in the class. Teams will be selected by coaches to make sure competition is fierce but fun! There's three chances to join the action:
Leticia challenges you to join at 12:10 at the Velocity Enge studio on Friday August 27th.
Sanders coaches you through the Teams Ride at Velocity Zug on Thursday August 26th at 12:10.
Kostas brings the burn at 12:10 ride on Thursday August 26th at Velocity Enge.
Remember, the best way we can push ourselves is to push the ones around us. Progress is always a collective effort, and we can drive each other to accomplish great things! We look forward to you joining us at Velocity for some friendly competition.