Velocity 2 Year Anniversary!
by Mal – Sunday, 10. June 2018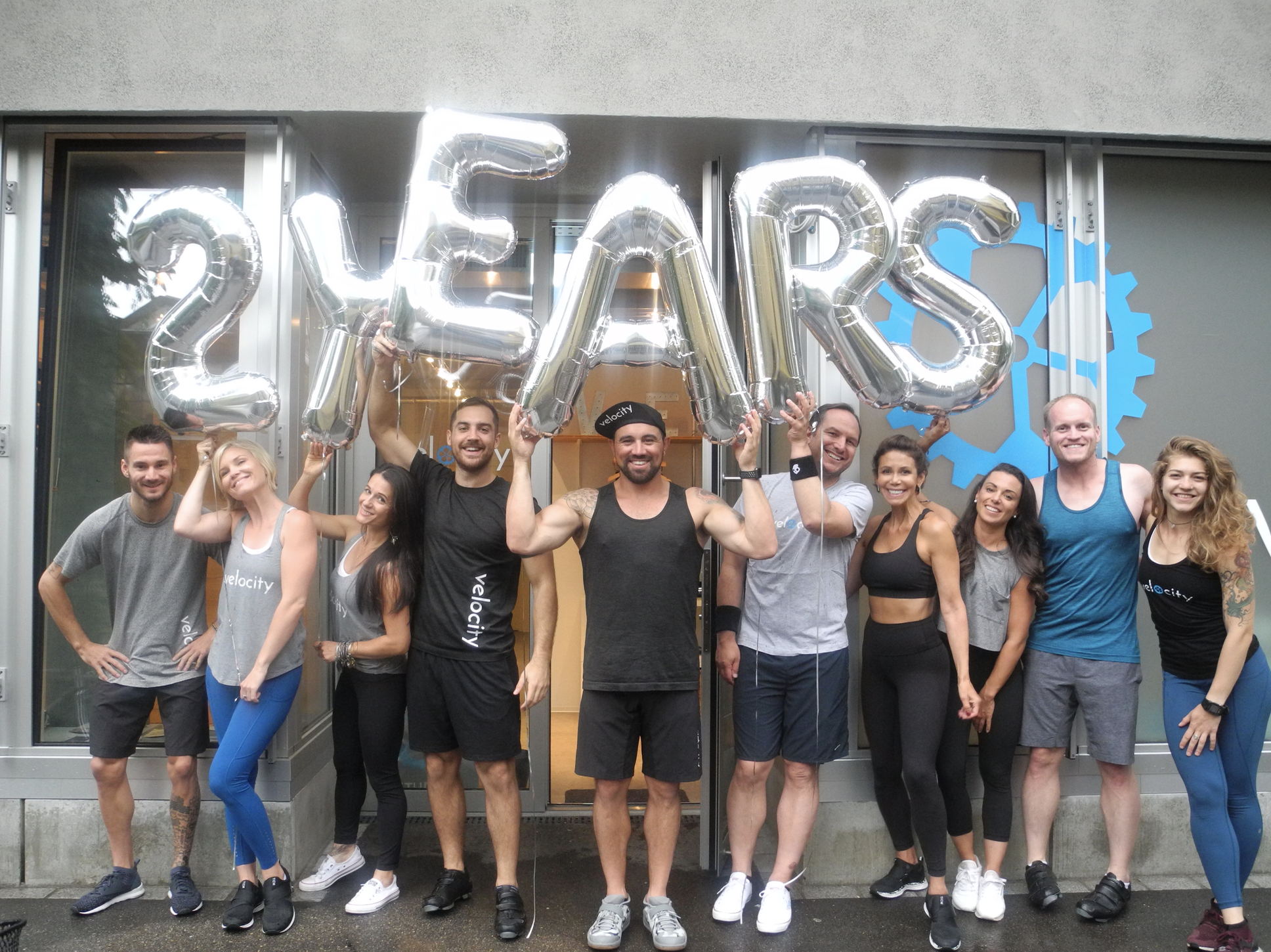 This Friday was our 2 Year anniversary at Velocity. With 2 years coming to a close, it's time to reflect on what this journey has brought us. For Velocity it has been nothing but incredible! We have achieved many milestones, including:
Hiring and training the 11 most talented instructors in the industry
Multiple mentions and awards for best fitness studio and classes in Zürich
Welcoming over 3,000 unique riders in just 1 studio
Being able to serve 1,000 – 2,000 rides every month
Multiple events and outdoor rides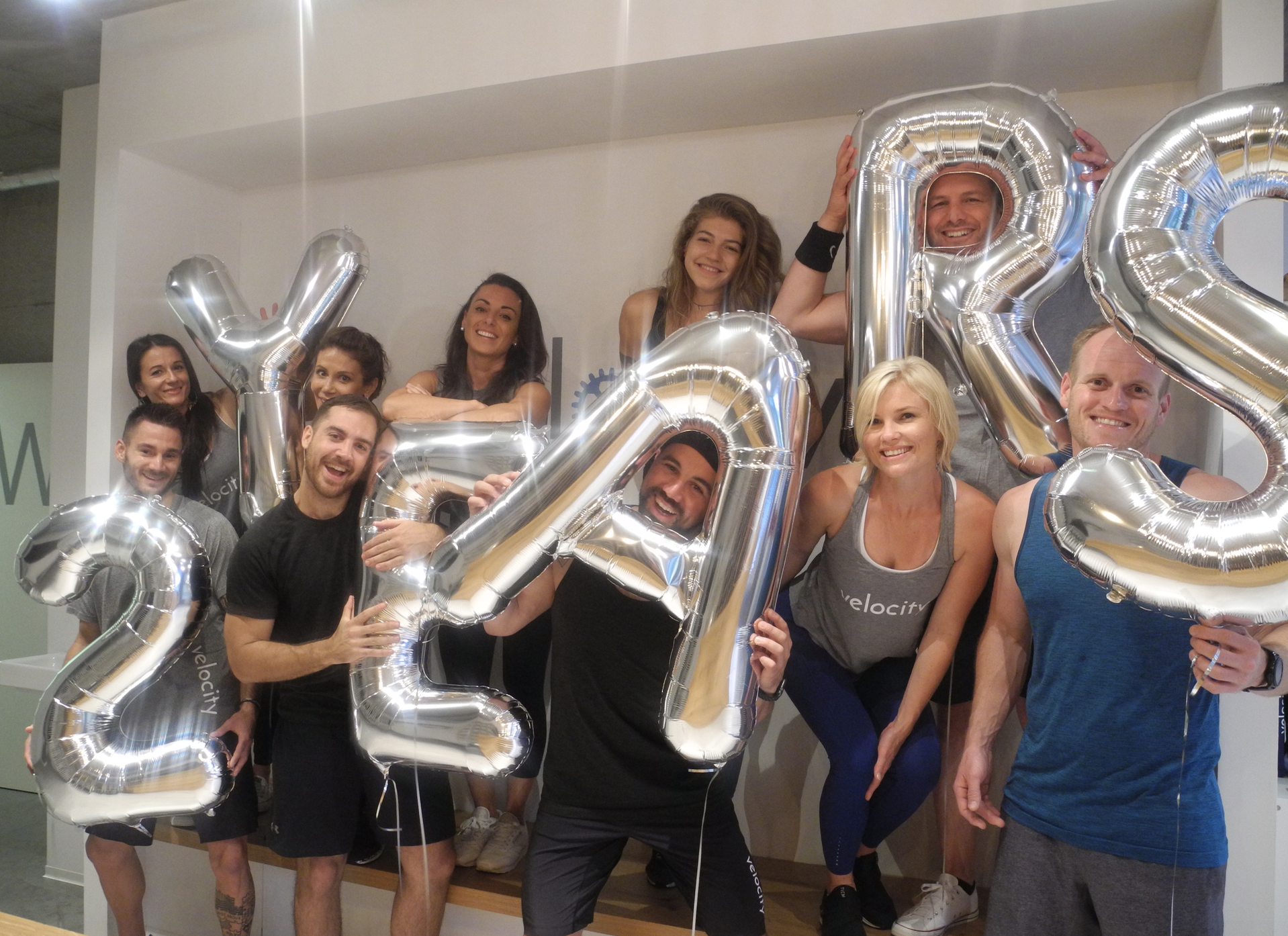 I've enjoyed every minute spent working at Velocity. As an entrepreneur, you have daily doubts and insecurities about the decisions you make. Whenever I felt these insecurities creeping up, I took my bike and rode to the studio. Watching all the happy riders walking out of the studio, I quickly realized there was little to worry about. We simply needed to focus on what we do best: providing an excellent, unique workout experience.
What's to come? Hopefully, we will be announcing a new location very soon. This is one of our main challenges, as this is our key driver to growth! Apart from that, we will continue bringing you the unparalleled workout that's a damn good time. We have a standard to maintain, and customers deserve the same high-quality experience every time they visit us.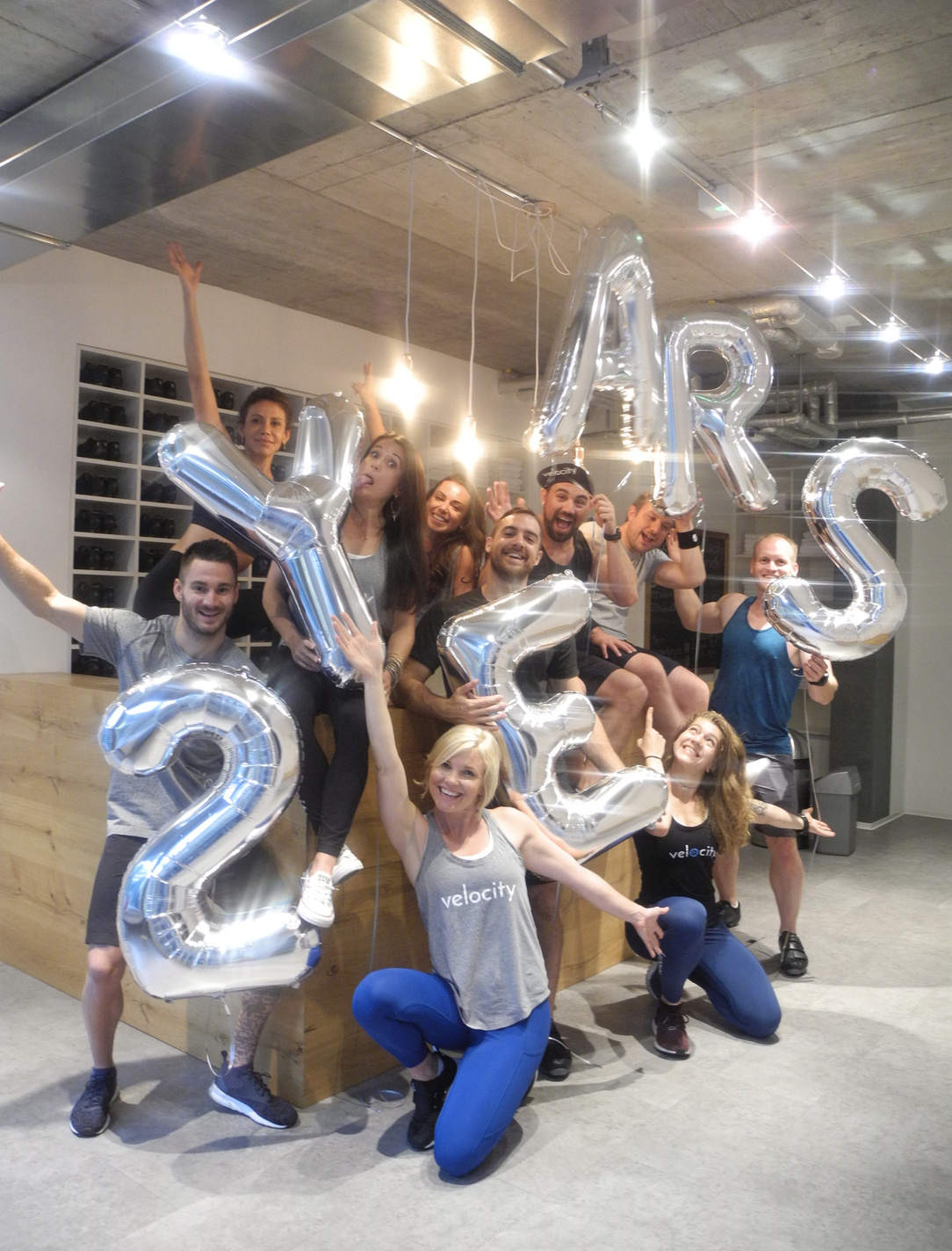 I have a lot I'd like to achieve personally, as well as for Velocity. Some of these goals are:
To decrease my carbon footprint, as well as Velocity's especially as we build future studios.
To have a full schedule of classes, so that you never have long to wait before you can ride next.
Hire and train new instructors. That way we'll have a wide range of instructors offered at our current and future studios. (interested? email us!)
Grow our community. We have a very loyal group of riders, but still many people in Zurich don't know we exist.
To shift focus away from feeling good all the time. Pursuing something only underscores the fact that you lack it in the first place. It is absolutely ok to feel bad sometimes. It gives you space to grow and strengthen. Our studio room is a place to go through all of the emotions that you need to feel.
Together with the Velocity team, bring Velocity to a next level!
Have some suggestions? I'd love to hear them.
On behalf of the entire Velocity team, thank you for being a part of our community and we look forward to what's next!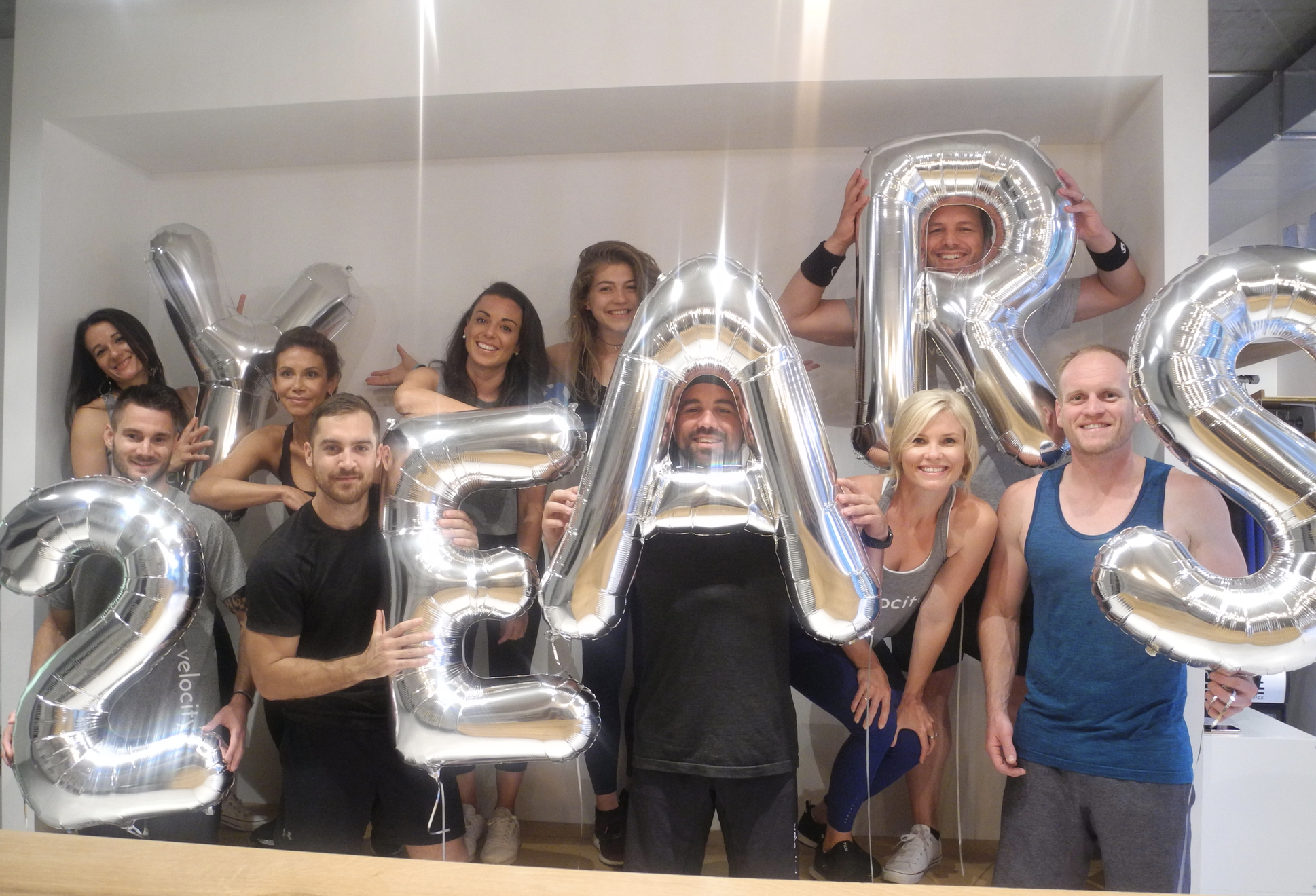 See you on a bike,
Mal