The Benefits of Corporate Fitness
By Anna – 1 October 2022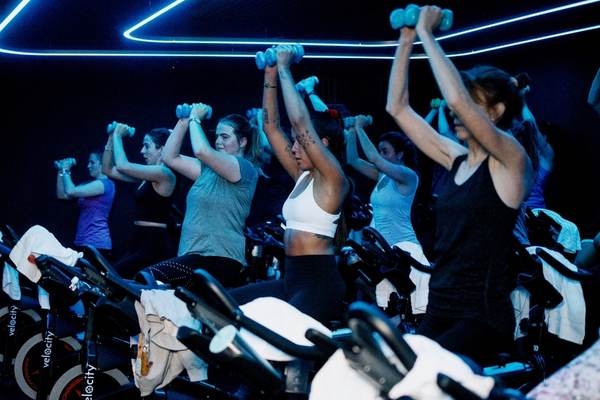 With the summer months behind us, we tend to focus more on our careers. With that comes longer hours in the office, fewer breaks, and social interactions. But in general, our lifestyles tend to be more sedentary than ever within the corporate world.
Getting our bodies moving is crucial to lead a happy and healthy lifestyle, but it can be difficult with a busy schedule. Why is this important for employers, you might ask? Studies have shown that employees who are more active outside of work tend to take fewer sick days, are more likely to be proactive within their work, and simply deliver better results. A healthy workforce is a productive workforce. And exercise is a crucial step in remaining healthy all year round.
This is precisely why employers are now investing in corporate programs and are looking into fitness partnerships. Below you'll find more benefits of offering your employees more incentives to be active.
Physical activity strengthens your employees' immune systems
This means your employees will be less likely to catch whatever is going around the office, especially in the colder months. And in turn, you'll have fewer sick leaves, medical appointments, and shifts to cover. It's a win-win.
Working out reduces stress and anxiety
It's nothing new that exercise helps release stress, but working out consistently can significantly improve your mood in the long run. Working out helps your body lower stress hormones like cortisol. So not only will your employees feel more relaxed, but regular exercise can also help them deal with how they react to stressful situations in the workplace.
Fitness fosters teamwork
Employees who attend outside activities together get to know each other better on a more personal level. These relationships translate into all kinds of pluses and help you build a stronger team. Even though team spirit is hard to measure, you'll definitely feel it.
It makes your company more attractive to new talents
Offering other benefits will help you attract potential employees and make those already working for you feel appreciated. Nothing beats a pay rise but showing your team that you care not only about their performance but also about their wellbeing goes a long way.
We are currently expanding our corporate partnerships, so if you or the company you work for could add indoor cycling and power training workouts to your portfolio, get in touch.
Let's empower the team spirit together, not just in the corporate setting.