6 Myths About Indoor Cycling BUSTED
by Cameron – Friday, 19. June 2020
Starting a new activity can seem really daunting at first, and we understand you may have experienced the same reservations about indoor cycling! Quite often I get emails or personal inquiries about whether someone needs experience or to build up their fitness before they join classes and the answer to that question is that it is absolutely not required! We have clients of all different levels of experience and our community at Velocity is welcoming of everyone. Our goal is to help you get stronger and healthier no matter where you are starting from. There's a lot of misinformation out there about indoor cycling, so we want to make sure you feel comfortable next time you consider getting on a bike with us. Here are a few myths we'd like to dispel:
1. Indoor cycling only works the lower body
While you will certainly feel the burn in the thighs, glutes, quads, and calves, indoor cycling provides much more than that. To push through resistance, there is a substantial amount of core work. Abs, obliques, and lower back are heavily involved in your routines at all points of the class. Velocity also puts a lot of focus on making sure your upper body is engaged through the use of weights and changing hand positions as you push off the bike to engage chest, shoulder, and tricep muscles as well. When doing these movements make sure to keep your core engaged to ensure you keep steady cycling form.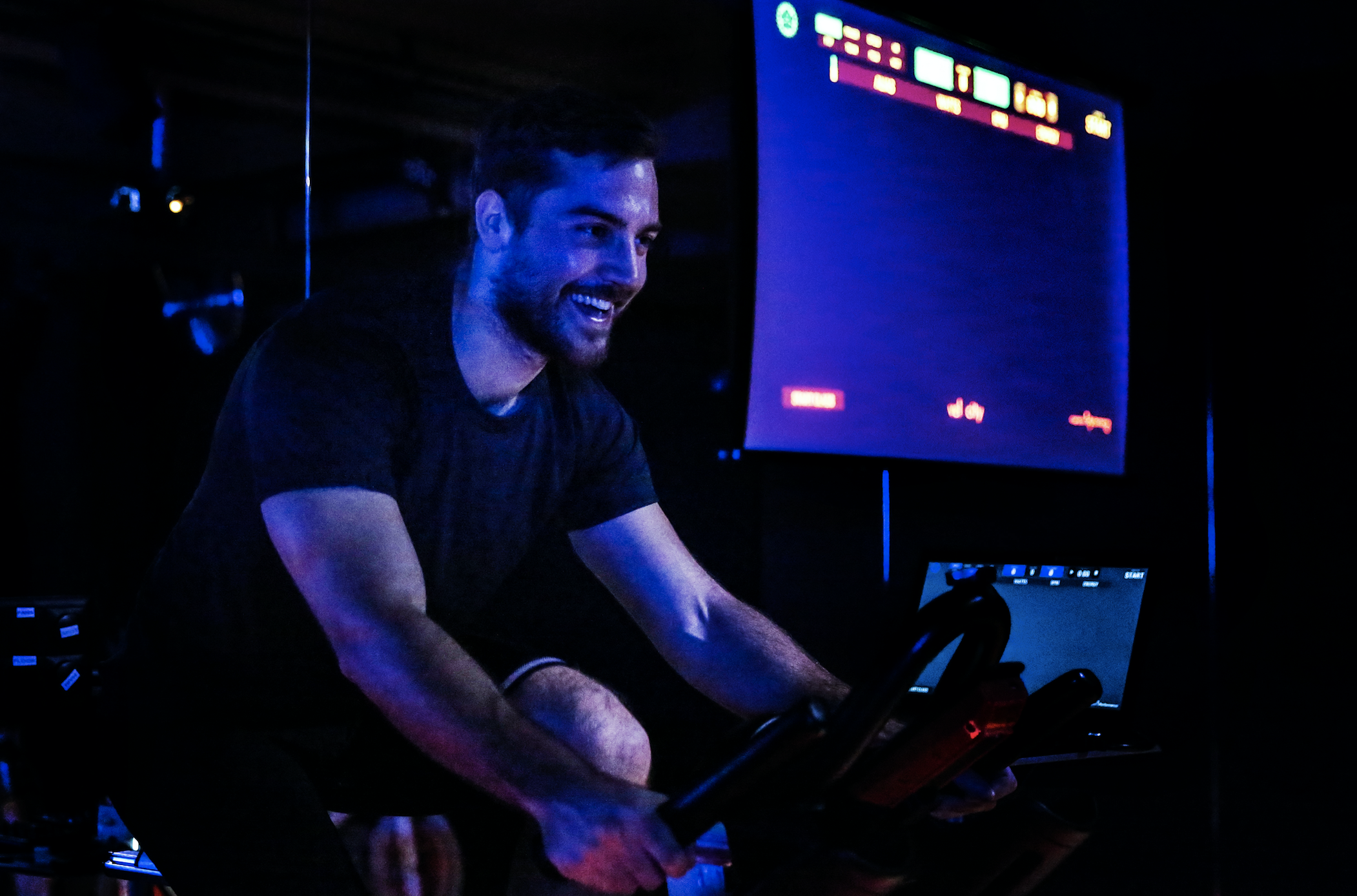 2. I have to be in shape to ride
We welcome all fitness levels here at Velocity. Whether you're a seasoned pro or a first-timer, classes are always open to you! Your choice of resistance, speed, and power is all about what you are able to do. We never pressure anyone to go beyond what they can do. We encourage you to push yourself, but it's important to listen to your body and to only do what you are capable of. Don't worry if you start slow, it's only natural. Our goal is always to help you improve and feel better no matter what your level is or what limitations you face. Cycling is low-impact sport with little coordination needed, so you don't need to be an athlete to join. Resistance can make it infinitely difficult or infinitely easy so your energy and fitness level are the only determinants of your cycling experience.
3. Everyone will be watching me
The lights are low or off for almost the entirety of class, so you can be ensured everyone is focused on their own training and the instructor's direction. Velocity's community is focused on supporting each other, not judging. No matter where you start, when the class begins people are locked in and focused to their own personal battle, so you can feel comfortable doing the same.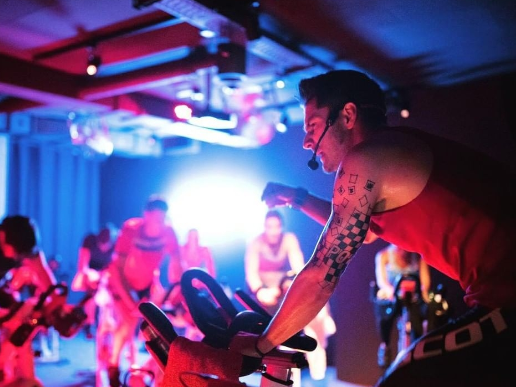 4. You're competing against the rest of the class
The real competition is yourself. We encourage you to push yourself to the best of your capabilities, so your statistics shouldn't focused on where you place on the leaderboard, it should be on your improvement class to class. If you feel uncomfortable with the idea of having your name or nickname displayed on the leaderboard during Veloburn classes, you can always opt out online or let us know at the front desk and we'll ensure you anonymity.
5. It will make my thighs bulky
There are a lot of factors in muscle building including diet, stress, and genetics. Powerful, strong legs are always in fashion. The sustained long form cardio does not necessarily mean your legs will get bigger, though you can expect a consistent cycling schedule could help add muscular definition to your legs and tone your body fat.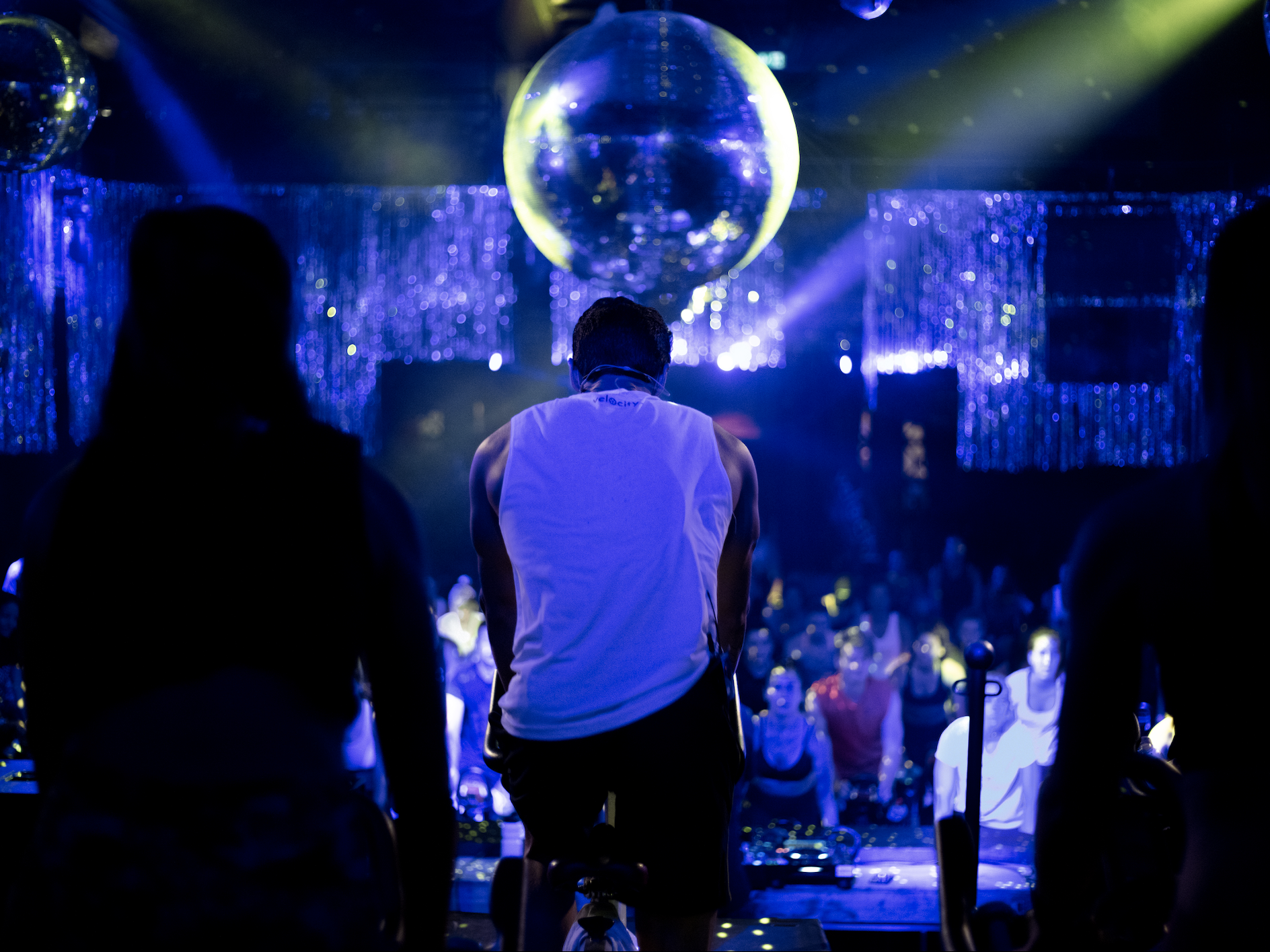 6. It's the same as biking outside
Although biking outside and indoor cycling use similar muscles and mechanics, they are two different workouts. Road bikes, shoes, and proper gear can be extremely expensive. So if you don't have those tools, indoor cycling can be a great option. We provide clip-in shoes along with our new indoor bikes so no new gear required.  Velocity provides an all-weather environment to to tune into the music and focus solely on your ride. You'll never have to worry about escaping traffic or changing a flat tire.
We hope you consider Velocity for your  indoor cycling experience! Some of these myths scare people away from classes, and we want to make sure your informed before you decide to try. This community is always excited to share our experience with new people, and we hope you take the chance with us soon. We look forward to working with you to reach your goals soon.
References:
https://www.washingtonpost.com/lifestyle/wellness/5-indoor-cycling-myths-that-instructors-would-like-to-shatter