Instructor Spotlight: Ale B.
by Mal – Saturday, 31. March 2018
How did you find Velocity?
When we started spending time in Zurich, I asked some other teachers about cycling studios and heard about the Velocity project was underway. I reached out to Mallory to find out more and as soon as they opened, booked my bike!!
What similarities do you find between your barre/pilates/trx classes and Velocity classes? What about the differences?
With a class like barre/TRX/CYCLE you get a personal training experience in a group setting. The class is single minded and focused. People listen, the teacher speaks, there is great energetic music pumpin to motivate you. It is a non-competitive, non-comparative environment that is sparked by the energy initiated by the teacher and propelled by the energy invested by the group. When you are there, the hour flies by, although it just may be the toughest physical challenge you have ever experienced in your life.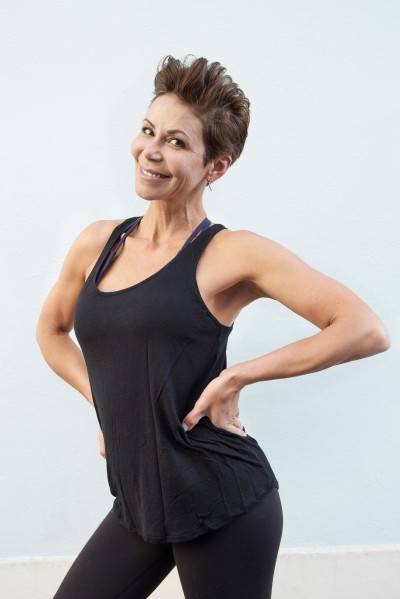 What do you think riders can experience in your class?
In my eyes the relationship between a student and instructor is all about connection. Connecting to my students… allowing them to connect with me. It's the whole point of a group class! To connect to each other and strengthen the relationship we have with ourselves. That's what I hope my students get from my class! It's what I get from teaching.
What do you take from your students?
You can't be a good teacher without being a student yourself. My students teach me… through their great energy… through their trust in me… that experience helps me to learn and grow! Through being open to being a student myself I like to believe I become a better teacher.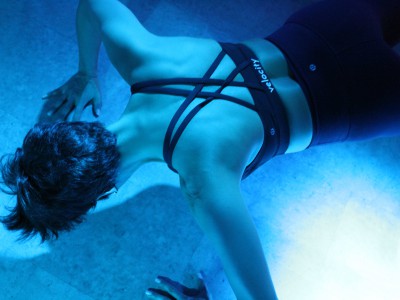 What do you get out of each ride that you teach?
Energy energy energy!
When I teach a ride class I always leave with energy… it's almost electric!
What was your first 'real' indoor cycling class like? When and Where was it?
I was a barre teacher in New York working at Lotte Berk in 2007… geez… ages ago!! The word on the street was about a new studio offering a different concept of cycling; Soul Cycle. I went with some friends to their Upper West Side location. The music, moving as a group amazing music, being individually challenged on my own bike yet having the energy of the whole class feed me… and it was a complete workout. I was blown away and hooked!!
What do you love most about your job as a teacher?
I love that every day never feels the same!! And I love that I'm constantly challenged and love that I have the chance to motivate and share what I am passionate about; that I get to see the change (physical and/or mental) in others – literally get to see what I do – get to see the effects of my work in my students… it's as fulfilling AF!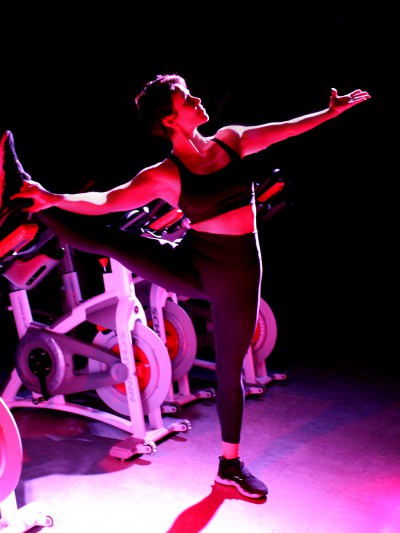 Favorite beauty products you can't live without?
My mother is Peruvian so basically she is 80 and looks 16! My mom is blessed with great genes but also great beauty secrets that she shared with me. My favorite is a homemade body scrub made of sugar, lemon juice and olive oil! It's simple and it works!
Bobbi Brown Tinted moisturizer with SPF is also magic. I buy it in bulk!
How do you stay organized?
Boxes boxes boxes. I swear they know my name in the boxes section of IKEA 🙂 I love having things out of sight and in their place. I feel like when things are where they should be I have room to be more creative because I'm not surrounded by mess! I also love to write down projects in my Moleskin organizer, and I am a massive list maker…. I mean massive! Oh, and I am pretty much addicted to post-it-notes. Seriously, it's a problem… 😉