New Coaches Alert
By Anna – 25 November 2022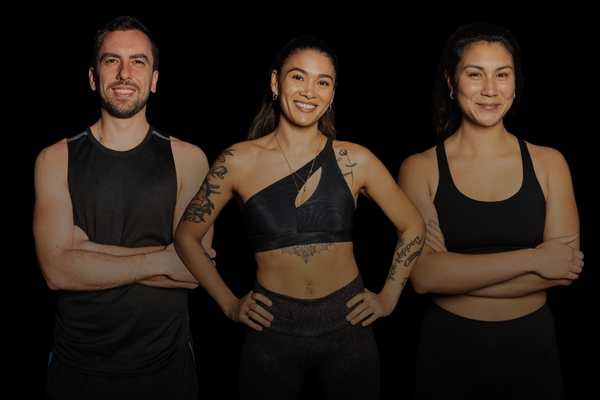 The Velocity fam is growing. 3 new coaches just recently completed Training Academies and are ready for their first workouts. It's the perfect opportunity for you to try something new. Learn more about the new coaches in the Q&A below and don't forget to book their free community rides by emailing hello@velocityswitzerland.com.
ALESSANDRO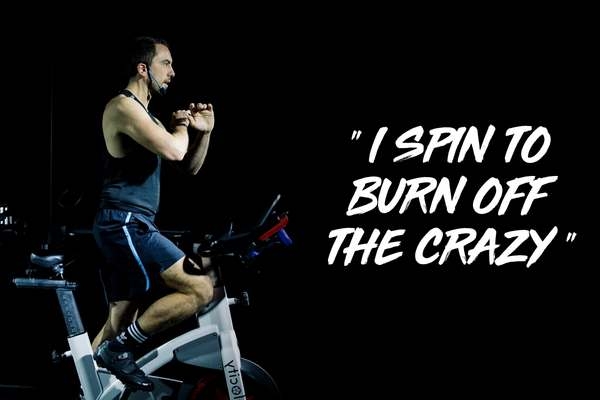 Tell us about yourself
Hi all, I am Alessandro (one L, double S 😉 ) or Ale. I am originally from Italy and after bouncing around the globe for 5 years, I ended up in Switzerland 8 years ago. I have spent my life practicing mostly outdoor sports (horse riding and tennis) but lately found my greatest passion in spinning. When I'm not spinning, you'll find me enjoying my other major hobby: wine… because life is about balance.

How did you discover Velocity?
I'll keep it short and sweet. My boyfriend took me to Velocity for one of our first dates and since then I have been going to the studio 3-4 times a week.
Why Velocity?
One word, the community – from the moment you walk into the studio until the moment you leave, you feel like you are part of a group of friends hanging out and having fun. Plus, I like blue.
What was the most challenging part of the Velobeat Academy?
All of it. I completely underestimated the hours that we would be spinning, and not just for the academy per se, but also all the hours spent preparing for the workouts. Also, showing my personality on the bike was intimidating at first. But having amazing teammates embarking on this journey with me, and fantastic coaches to support, made it much smoother!
What's going to make your Velobeat workouts unique?
The fun facts! I want to keep an entertaining approach in the workouts, while pushing you to your limits (watch out for the doubles!)
What music will you play in your workouts?
A bit of everything, but you'll mostly hear pop and latin songs, however, I can't help myself and often add some "old and guilty" classics in each playlist.
Don't miss Alessandro's FREE community ride on Wednesday 30.11 at 19:10 in Enge. 
JAZ
Tell us about yourself
I'm very English. Cut me in half and there is gravy in my veins and Grime beats in my heart! But I live for the Swiss fresh air. Can't compare that to the London fumes. I'm a big lover of most sports (though not a football fan)! I grew up competing in long distance running, netball, and basketball, so that's when the flame to MOVE was ignited. Also a qualified yoga instructor but with a no BS attitude – the perfect combination for the bike! 
How did you discover Velocity?
Through amazing friends! How else?! I'm big on doing everything with my friends, be it dinner, drinks and/or sports – we have an amazing time doing it all! That's the secret no one tells you 😉 Velobeat riding is a party on a bike + sweat!
Why Velocity?
Velocity is really a community. It's old friends, it's new friends. They really care about your experience. But it's a fkn workout.
What was the most challenging part of the Velobeat Academy?
Erm?! All of it?! 😂 My dad always told me, "nothing worth doing is easy." My god was he right – I had no clue what I was signing up for. But no, seriously – hearing and counting the beat. Sounds easy, doesn't it? It's not. Oh, and teaching my brain that right is left and left is right!
What's going to make your Velobeat workouts unique?
A big part of today's society is to numb our senses from the overload of "noise". Part of teaching Velobeat but also riding Velobeat, invites you to switch off from your every day, to listen to the beat, listen to yourself, push your limits and just FEEL it! Obviously, my job is to help you get there. And for you to leave feeling like achieved something for YOU. I hope to bring your spiritual and physical senses together.
What music will you play in your workouts?
You can expect a mix of hip hop, grime, rock & electronic.
Catch Jaz on the bike for her FREE COMMUNITY RIDES! On Saturday 3.12 @ 11:10 in West and on Wednesday 7.12 @ 18:10 Zug. 
MEAGAN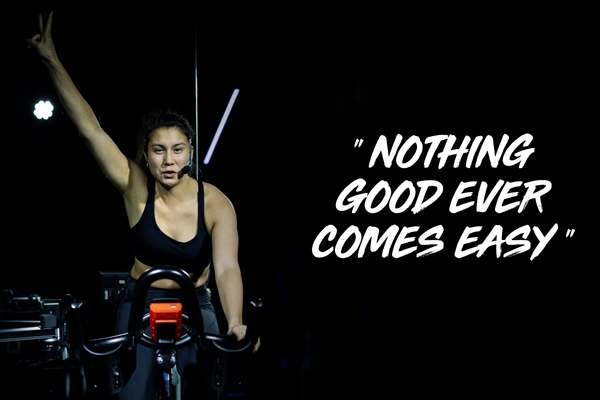 Tell us about yourself
There is no better feeling than stepping into the ride room, letting the music guide you and fully immersing yourself into the workout. I discovered indoor spinning when I moved to Berlin back in 2016 and it has been a huge part of my life ever since. I spent the past two years teaching spinning in Germany, but decided to return back home (Basel) last year. Currently living in Basel and working in Zurich, I enjoy the commute and opportunity to split my time between the two beautiful cities. I am so excited to be part of the Velocity community and to meet everyone 🙂 
How did you discover Velocity?
Before moving back to Switzerland, a fellow coach at my previous spinning studio introduced me to Alessandra & Velocity and the rest is history.
Why Velocity?
Velocity's commitment to their riders is like no other. Veloburn isn't just about having a good time and sweating out, but also ensuring that riders get a full body workout and challenge themselves to reach their goals, all while riding safely. 
What was the most challenging part of the Veloburn Academy?
The perseverance. The entire academy is not only demanding for your body but also your mind. It requires focus and commitment and not everything will go as planned. It was the perfect challenge to push myself to new limits and remind myself how much I'm willing to give for what I love. 
What's going to make your Veloburn workouts unique?
As a hospitality professional, I care about the entire Veloburn experience of our riders. Before, during, and after the workout is equally important to me, but that doesn't mean I'll go easy during my Veloburn rides 😉 You can expect some heavy (and sometimes dark) music to help you zone out of everything outside of the ride room. My motivation and support will push you out of your comfort zone. I want you to surprise yourself with what you are capable of achieving.
What music will you play in your workouts?
I'm going to bring some Berlin beats into the ride room, so think disco, house & techno (and a little bit of trance).
Don't forget to book Meagan's FREE COMMUNITY RIDE, on Sunday 4.12 @ 17:00 in Enge.