New Power Coaches: Meet Maria & Illi
By Anna – 18 March 2023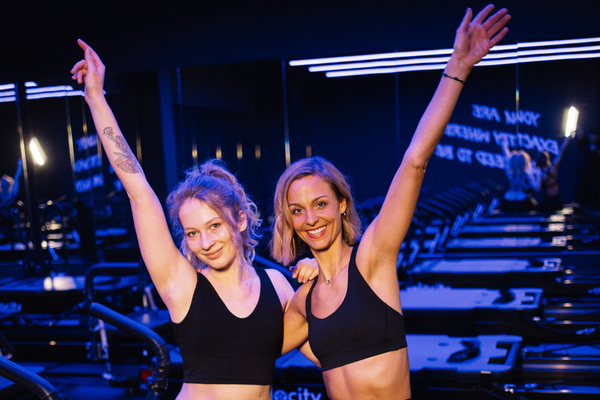 More POWER to YOU! With two new Power coaches joining the team, there will be plenty of opportunities to spice up your routine. Give a warm welcome to Maria and Illi. Don't be surprised to see some familiar faces, you might recognize them from our Velocity community or the front desk team. Read on to find out more about them and their journeys. 
And don't forget to check the schedule for their FREE Community Powers and regular workouts. Let's sweat!

Maria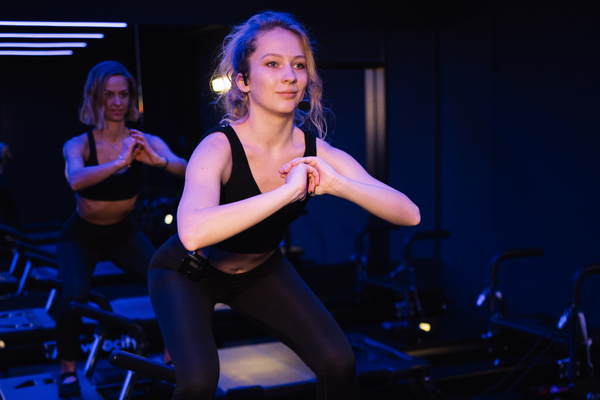 Tell us about yourself
I'm originally from Ukraine and I've been really active for as long as I can remember. I started dancing at the age of 6 which later became my professional career. Gradually I discovered the world of fitness, trying different workouts and always looking for something new. Pretty soon I started teaching dancing, stretching, and aero-stretching in addition to working full-time on stage. What I always look for in a workout is a safe way to get stronger, challenge myself and push through mental barriers. And Power at Velocity is the perfect opportunity to get all that at once.
How did you discover Velocity?
My friend introduced me to Velocity, so I first started as a customer. I later became a front desk manager, and now got through the Power Academy. 
Why Velocity?
Definitely the community. Apart from great workouts, the people really make it special.
What was the most challenging part of the Power Academy?
Probably the fact that there are so many things you need to pay attention to at the same time – multitasking comes to the next level here. 
What's going to make your Power workouts unique?
My aim is to create a space with the kind of energy that will push you safely to expand your comfort zone, grow more aware of yourself and become stronger. Great music and a good challenge can do magic.
What music will you play in your workouts?
A fun mix of everything, mostly electronic, occasionally some rock.
Fun fact about you?
Whenever I hear some good music, I'll most likely start dancing. I can't help myself so I just had to stop caring about the looks 🙂
Illi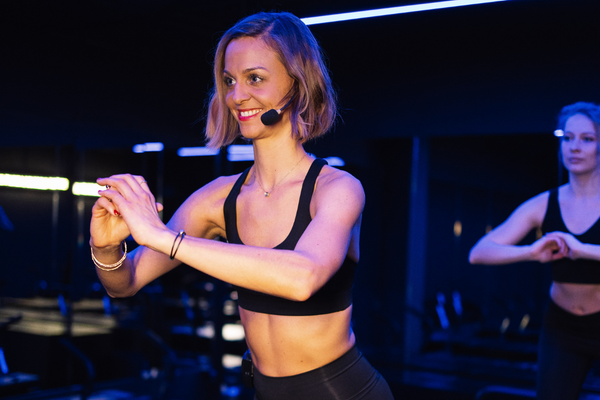 Tell us about yourself
I am originally from Germany but moved to Zurich about 12 years ago for my job in economic crime investigations. I always did a lot of sports from ballet to tennis, track & field to diving. I was also on a ski racing team for 8 years and even though I love skiing, I am a summer person. Warm weather and sunshine always make me happy. In general, I love having an active lifestyle and being outside, love to travel around the world and explore new places incl. food, and wine, and love spending time with family and friends.
How did you discover Velocity?
In 2019, when Aaron was coaching small group workouts at my previous company, he told me about the Velocity opening in Enge and asked me to join one of the Power sessions, which I did. I immediately fell in love with the workout as it was so different from everything I had done before. It's not only a workout for your body but also for your mind and I always love challenging myself and learning something new. 
Why Velocity?
I love all workouts, whether its Power, Burn or Beat – the vibe and energy in each workout is amazing. It makes me forget any stress and I am more energized after each workout. And I love the community. I found so many new friends at Velocity. Some people are already joking that it's my second home – and it's kind of true. 
What was the most challenging part of the Power Academy?
It's such a difference to do Power as a client compared to coaching it. You have to pay attention to so many details and not only focus on yourself but also on everyone in the room. The Academy definitely pushed me out of my comfort zone and I not only learned a lot about Power and coaching techniques but also about myself. 
What's going to make your Power workouts unique?
I will challenge you in my Power workouts and push you out of your comfort zone. You'll get stronger and better every time you are there but you'll also have fun while you're at it.
What music will you play in your workouts?
Electro, House, EDM and some throwbacks.
Fun fact about you?
I love diving with sharks as I am fascinated by them. They are so important for our ecosystem and often misunderstood. Ask me about it!