Roots re-opening & new menu
By Anna – 7 April 2022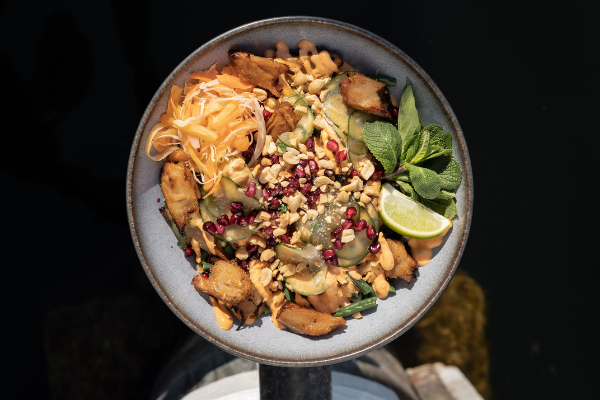 It's happening – Roots is back in Enge on Monday the 11th of April. You'll be finally able to enjoy a healthy post-workout lunch or a tasty snack, and now on the weekends too. Roots has also introduced an updated menu so check it out below. 
The new concept is only available at Roots in our Enge studio as well as in Globus Bellevue. And while it's different than all the other locations, don't worry, the signature dishes are still available. But the new make-your-own salad bar allows for a lot more flexibility, so you can make the perfect post-workout treat, just the way you like it. The toppings will change depending on the season, so prepare to be surprised. And on the colder days, make sure to try the new Spicy Dandan Soup, it's guaranteed to warm you up.
If you book any of our lunch workouts next week, you'll also get a 50% discount on all bowls @Roots.
Pick your spot and grab a bite with us.