Let's Go Veloloco: Don't Forget These Things
by Cameron – October 13 2021
Veloloco is back, and it's your last chance to join the action! Tickets are going fast, so sign up quick for your chance to join your favorite coaches and special guest DJ MWP for an incredible all-day experience at Club Kaufleuten. The Veloloco ticket includes 1x Velobeat or Veloburn ride. We'll also be joined by a lot of incredible brands, so you'll also receive a Velocity & partners goodie bag with your ticket. You'll see our partners in the club foyer, so be sure to check them out! To make sure you're ready for an epic and energetic workout experience, here are some things to know for about October 24th's Veloloco Event.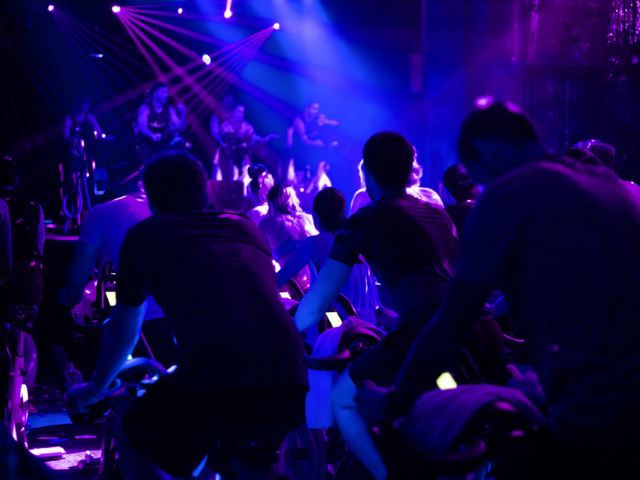 CHECK IN
Our doors officially open at 8:45am at Club Kaufleuten, Pelikanplatz 18, 8001 Zürich, CH.  However, we recommend you arrive 20-40 minutes before your scheduled ride.  This leaves you time to mingle with our partners in the Foyer and you'll also be able to get in the main Kluubsaal to grab your bike as soon as we're ready for you. Bikes are first come first served. And if you're not checked-in 5 minutes before the ride starts, please know your bike will be given away and we unfortunately won't be able to let you in once the ride starts.
You can find our check-in area in the club foyer, which is on the corner of Nüschlerstrasse and Pelikanstrasse, with the door on the Nüschlerstrasse side. Make sure to bring your COVID certificate in either digital or paper form plus an ID. You'll also be able to hang out in the Foyer and check out some of the amazing sponsors such as sport.les, roots, formetta, and trivarga until we are ready to open the doors to the Klubsaal 10-15 minutes before the ride starts.
RIDE SCHEDULE
There's four chances to join the action on October 24th, with both Velobeat and Veloburn classes:
9:30 Ride 1: VELOBURN W/ George, Fabian, Francesca V. & Leticia
11.00 Ride 2: VELOBEAT W/ Alessandra, Anika & Lena B. – CURRENTLY SOLD OUT
12.30 Ride 3:  VELOBURN W/ George, Fabian, Francesca V. & Leticia
14:00 Ride 4:  VELOBEAT  W/ Alessandra, Anika & Lena B. – CURRENTLY SOLD OUT
Included with your ride is a goodie bag from Velocity & partners, which includes free items from the incredible sponsors, along with competitions and discount vouchers as well. Weights and disposable towels will also be provided.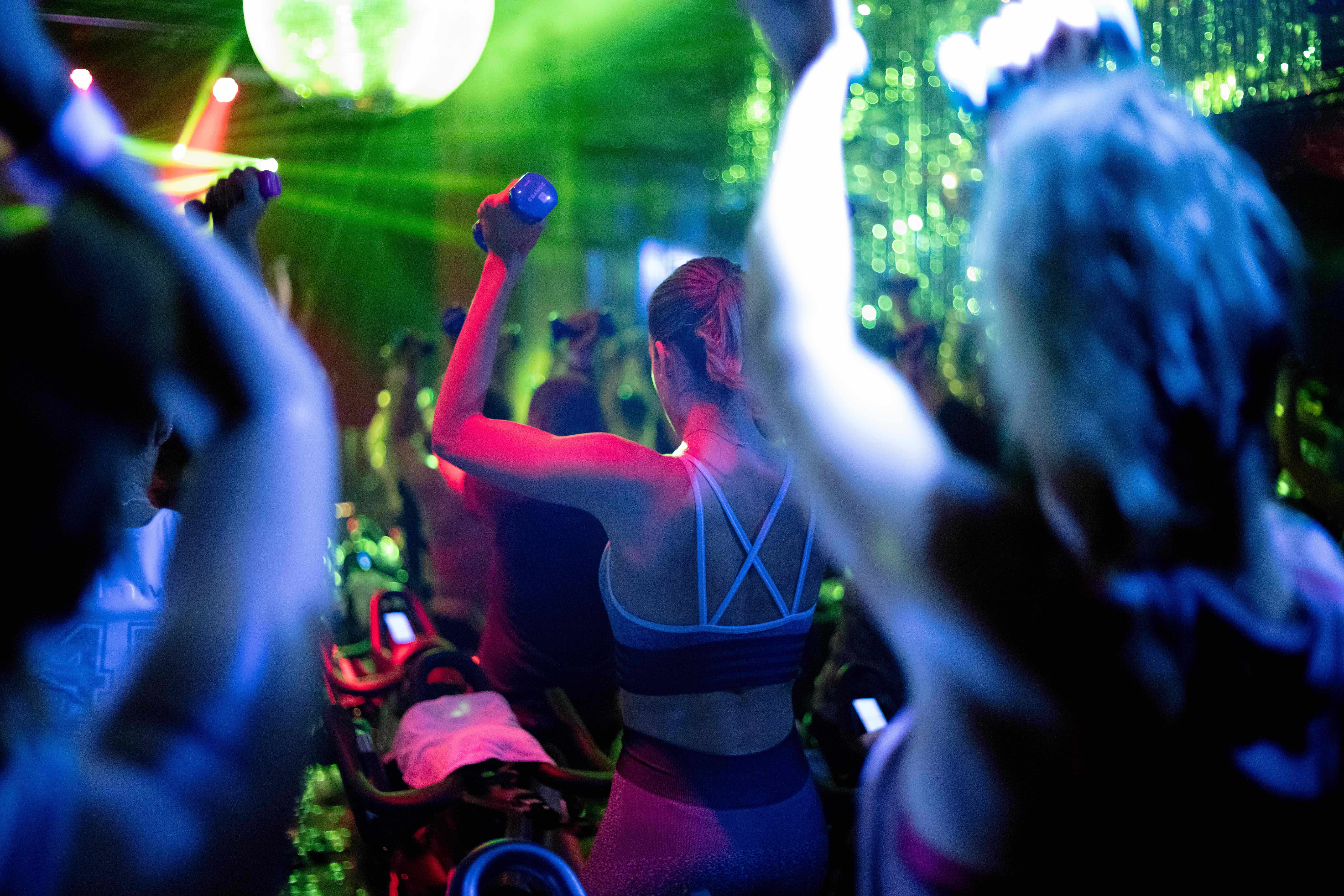 LOGISTICS
Please know the following for your ride:
Shoes will be provided just to the left when you walk into the Kluubsaal.
Please bring your belongings to your bike so you don't lose track of them. Velocity is not responsible for the loss of theft of items.
There are unfortauntely no showers at Kaufleuten.
Rest rooms are located near the Foyer at the entrance.
We recommend bringing a drink and a change of clothes.
All rides are 50 minutes long, with 40 minutes between rides for deep cleaning and sanitization.
Due to the large size of Kaufleuten, bikes will have ample space between them.
GET YOUR TICKET
The energy is building so get ready for the adrenaline pumping and sweat inducing excitement of Veloloco. Tickets are still available for a short time and can be purchased for CHF 58 on our website here:
We can't wait to see you there and look forward to celebrating with you soon!