Why You Should Workout With A Friend
by Kim – July 7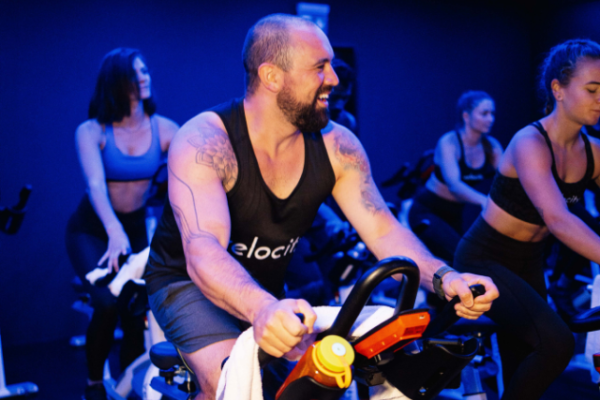 Working out alone can be enjoyable but let's face it, everything is much more fun together! Exercise is great for our minds and bodies, but sometimes it's challenging to maintain interest and that's why doing your workout with a friend or even a work colleague gives you a great push, alongside many other benefits.
We want to give you eight reasons why you should bring a friend, colleague, or partner to Velocity for a workout. This month it's even free for them. But more on that later.
Exercising with a buddy makes the whole workout more interesting. You can have a good laugh and encourage each other. And as a small side effect you get healthier – so it's a win-win. At Velocity you can compete with the leaderboard in Veloburn, try to find the beat together in Velobeat, or complete the exercise at the same pace in Power. Afterward, you can go to Roots for lunch or catch up in the lobby.
When you ask a friend to do a workout with you, it's often a higher commitment than if you were just going for yourself. You don't want to let your friend down and this can be a great motivator to show up! 
Shared goals make you stronger
There is nothing better than being able to share goals and successes with someone, right? You suffered together, you sweat together, and in the end, you achieved your individual goals together. Having someone to motivate you can make all the difference to achieving your goal – and it'll strengthen your friendship, too.
Maybe you don't know anyone around you who would like to do your workout with you. Find a community that shares your interests, because the social aspect of sports is often underestimated. The interactions in the lobby and locker rooms are all part of the experience. Joining a group class can be a great way to meet new people, get to know them better, and make new friends.
It's easier to try new things with a buddy. You may just find an activity you love, one that feels more like fun and less like a workout. Exercising should be fun and there are so many great and challenging workouts that you might never try on your own. So grab a buddy and try something you've never done before.
If you exercise with a friend who is around the same fitness level as you, you're more likely to motivate and push each other to intensify the workout. Also working out with a partner can produce a motivation gain that allows you to take your workouts up a notch.
You always have help at hand if anything goes wrong, when you exercise with a buddy. Whether during strength training, because trying to lift weights solo at the gym can lead to injuries. Or during a run in the forest or a solo bike ride you don't want to get stuck with no one around. Working out with a friend makes your workout time just a little safer having a trusted friend with you.
Sometimes you just want to switch off from work or stress at home and have some interactions with other people than your colleagues, partners, or perhaps, kids. Having a workout buddy gives you the opportunity to talk about personal interests, thoughts on politics, exciting news about you or your family, or even vent about something at work that's weighing you down.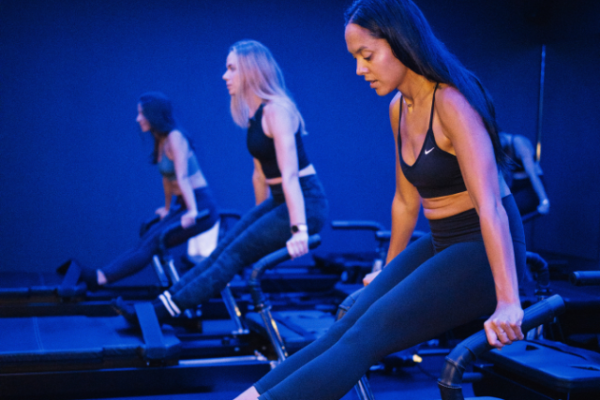 To give you even more incentive to do a workout with a friend we have a bring-a-friend for free promotion. For the whole month of July, you can bring a first-time friend for free in one of our three concepts in any of our three studios.
To take advantage of this offer simply log into your account, book your spot and click a second spot to reserve for your friend or colleague. Enter their email address and then complete the booking. It's that simple!
Your friend gets a free credit, and you get 15% off your next Velocity purchase – who will you bring to your next workout?