Rock the Week
by Liza- Saturday, 8. June 2019
There's only one thing better than setting the tone to your week by giving it your all in a workout: Doing so right by the lake.
That's exactly what 'Rock the Week' will be offering you all summer.
15 minutes of warming up by our own Aaron Berry, a killer 30 minutes workout and 15 minutes of yoga to calm down again. Every Monday until September 3rd, from 7 to 9 am, right at the Lake in Badi Tiefenbrunnen is where you will be turning up your strong with us.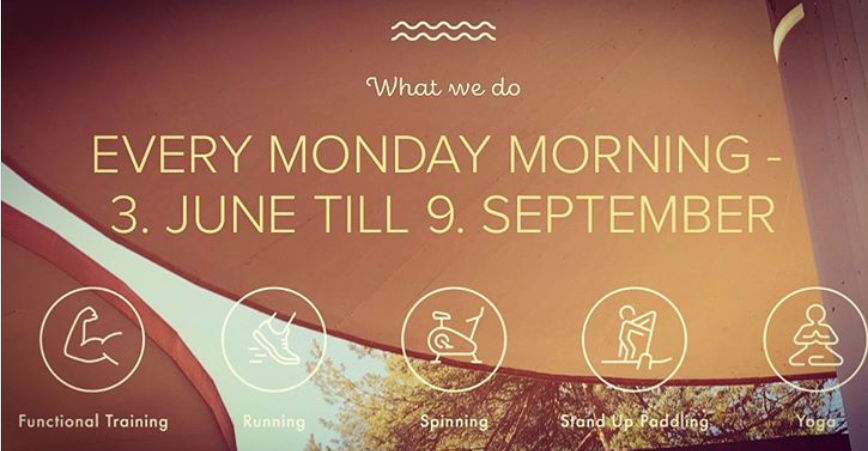 The workouts will be changing each week offering running, functional training, stand up paddling and, of course, spinning ! Lots of sporty partners and lots of fun!
Velocity and George will  bring you a thirty minutes burn with the most beautiful view on July 1st  – Be there or be square!
Interested? Get your season pass, 10-pass or single ticket now!
More about it on www.rocktheweek.ch, see you next Monday!